(Editor's Note: With NFL free agency in its second month but still a few weeks away from the draft, the staff members of DallasCowboys.com will analyze each position, profiling each player with what we know and what still needs to be determined. Today, we will continue the 11-part series with the linebackers.)
IRVING, Texas – With the offseason program finally underway, the Cowboys' gameplan at linebacker looks fairly clear cut – at the top, at least.
The Cowboys re-signed Rolando McClain just a few weeks ago, and there will be much anticipation about the return of Sean Lee from last year's ACL tear. Provided they can stay on the field, that duo should give the Cowboys plenty to feel good about in the middle of the defense.
The rest of the linebacker corps is currently extensive – and without much certainty across the position. Dallas has 13 linebackers on its offseason roster, which is more than twice the number on a typical 53-man roster.
Sorting out the depth chart at the linebacker position will be one of the key storylines of this offseason. So with that, here's a look at the position as it stands right now:
Sean Lee
What We Know:After a trying year of rehabilitation, Lee is ready to begin the offseason program and will be fully recovered from his ACL tear for 2015. We also know that the Cowboys coaching staff intends to move their veteran to the weak side linebacker position – partially to decrease his risk of injury, and partially to make use of his cover skills. When Lee is healthy, he's one of the better linebackers in the NFL, and the Cowboys are looking at him as a catalyst for defensive improvement this year.
Still Need To Know If:Can Sean Lee actually stay healthy for an entire season? The evidence to this point in his career is not encouraging. A toe injury ended his season after six games in 2012, and hamstring issues sidelined him for the last six weeks of 2013. His untimely ACL tear last May kept him from playing a single down in 2014. When he's completely healthy, Lee is probably this team's best defender. Two of the biggest components of this coming season center on the six-year veteran – how effective can he be on the weak side, and how will his health hold up?
Rolando McClain
What We Know:Just as quickly as McClain came out of nowhere to be one of this defense's top playmakers last season, it seemed like he'd be out of the picture. The Cowboys waited a month to re-sign the former Raider, prompting plenty of speculation that his time in Dallas was over. They eventually settled on a one-year, "prove it" deal, so we know McClain's long-term future isn't any clearer. With Lee moving to the weak side, McClain is widely considered the favorite to reprise his role as the Cowboys' starting middle linebacker, where he notched 81 tackles and led the team in tackles for loss last year.
Still Need To Know If:Much like Lee, it's entirely uncertain if McClain can be counted on for 16 games. Even after his two earlier retirements, his availability was a common concern once he joined the Cowboys. He missed three games with injury, and he was doubtful or questionable to appear in several more as he coped with knee and groin injuries. He left both of the Cowboys' playoff games with apparent concussions. McClain's availability is clearly something to monitor – so much so that the Cowboys built per game bonuses and snaps-played incentives into his contract.
Anthony Hitchens
What We Know:Hitchens was widely discounted by fans and media when he was drafted in the fourth round last spring, and that scrutiny ratcheted up when Lee was lost for the season. The rookie responded with a solid 84-tackle season. He didn't just exceed expectations, though. Injuries to the trio of Rolando McClain, Justin Durant and Bruce Carter forced him into playing time at all three linebacker positions. If nothing else, we learned about Hitchens' versatility and ability to hold up under pressure.
Still Need To Know If:McClain's return is a bit of a curveball for Hitchens' short-term future. As a rookie he excelled at middle linebacker, and he was primarily on the weak side in college. Ideally, the Cowboys would probably prefer McClain and Lee to man those starting roles. The coaching staff could potentially audition him on the strong side, but it seems more likely he'll be the primary depth for both the Mike and Will spots.
Jasper Brinkley
What We Know:Long before they re-signed McClain, the Cowboys picked up Brinkley as a possibility at middle linebacker. That's the main position he's played during a six-year career for Minnesota and Arizona. Last season was one of his best as a pro, as he picked up 75 tackles in 11 starts for the Vikings. He looks to be the primary competition for the middle linebacker job.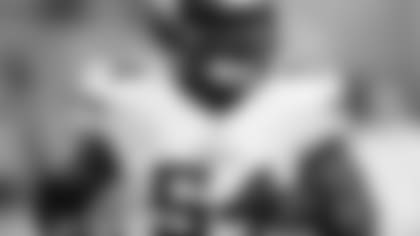 Still Need To Know If:Can Brinkley make the Mike linebacker spot a competition during training camp? From the outsider's perspective, McClain appears to be the more talented linebacker, but Brinkley could be considered more dependable. He's played in at least 15 games in five of his six NFL seasons. If nothing else, he's a seasoned veteran with more starting experience than the typical backup.
Keith Rivers
What We Know:Rivers fits the blueprint for a lot of recent free agency acquisitions in Dallas. He was the No. 9 overall pick by Cincinnati in 2008, and he's shown flashes – both with the Bengals and the Giants – but hasn't quite delivered on that draft status. The Cowboys signed him to a veteran minimum deal, and it's possible he could earn a starting role. Rivers has experience at both outside linebacker spots, and the Cowboys have a hole on the strong side.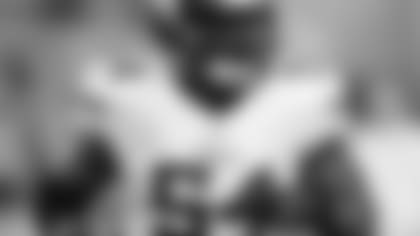 Still Need To Know If:Are the Cowboys getting the Keith Rivers who notched 45 tackles in eight starts for the Giants in 2013? Or the Keith Rivers who couldn't manage regular playing time and finished with just 16 tackles for Buffalo last season? Rivers has shown the capacity to be a solid contributor, but that' by no means a guarantee.
Dekoda Watson
What We Know:The Cowboys liked Watson enough to keep him on the roster despite a debilitating hamstring problem. After tweaking the hamstring against the Giants, he missed the final six games of the season. Dallas kept him on the active roster despite that, and he'll be in the linebacking corps going forward in to training camp.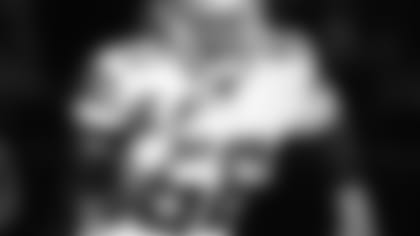 Still Need To Know If:Watson is yet another linebacker whose role seems unknown going into 2015. He's got a whopping seven career starts to his name, but those all came at the strong side position. Whether he's good enough to claim the starting spot will be something to watch this summer.
Andrew Gachkar
What We Know:Gachkar was a special teams standout in San Diego, and he was developing as a linebacker – two good reasons for the Cowboys to sign him to a free agent contract. All of Gachkar's linebacker experience comes on the outside, which is a big plus for this linebacker corps. His abilities in special teams coverage should be a big boost.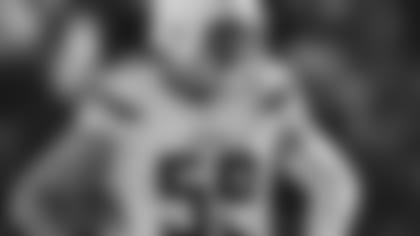 Still Need To Know If:If we're assuming at the get-go that Gachkar can only help on special teams, it still leaves questions about what he can bring to the defense. Ideally, the Cowboys would probably prefer he not play defense, because that'd mean their top linebackers are all healthy and producing. How much playing time he can earn is something to watch.
Kyle Wilber
What We Know:The best contributions of Wilber's Cowboy career have come at strong side linebacker, so it's probably unfair that he is so readily lost in the shuffle at the position. Wilber wasn't relied on as much in 2014 as in 2013, probably because the injuries weren't as bad. He still contributed 27 tackles and 1.5 sacks.
Still Need To Know If:Another name to throw onto the list of competitors for playing time, and even potentially the starting strong side spot. Linebackers coach Matt Eberflus has said he's impressed by Wilber's transition to linebacker, but it remains to be seen what that means for his chances at playing time. There are only six or seven spots for linebackers on a 53-man roster.
Keith Smith
What We Know:Smith was the human yo-yo last fall, bouncing between the active roster and the practice squad on several occasions. He finished the season on the active roster, recording several tackles in the process.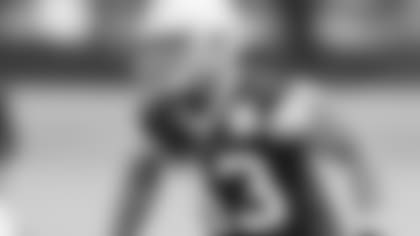 Still Need To Know If:Again, Smith is another guy the coaching staff liked enough to keep around, but there aren't any guarantees in the NFL. He'll be another in a long line of guys trying to earn a roster spot.
Cameron Lawrence
What We Know:The Cowboys like Lawrence as a special teamer, but they probably don't want him playing linebacker. He played in all 16 games last fall, but primarily in special teams and coverage units.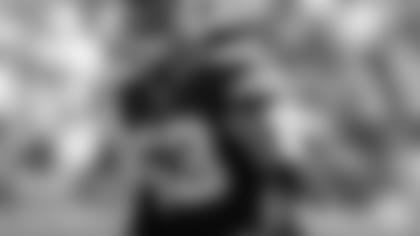 Still Need To Know If:What does Gachkar's arrival mean for Lawrence? Given the constraints of an NFL roster, is there room for two linebackers with primary special teams duties? There are 10 other linebackers above Lawrence on this list, which means he'll have to work hard to earn a roster spot this year.
Troy Davis
What We Know:He spent some time on the practice squad – with the Jets in 2013, and with the Cowboys last fall. He has five NFL tackles, all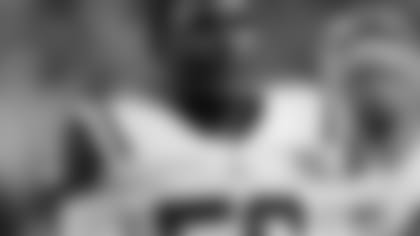 Still Need To Know If:It'll be an uphill climb for Davis to earn a roster spot, as he's clearly toward the back end of quite a logjam.
Will Smith
What We Know:We know the Cowboys spent a seventh-round draft pick on Smith, and they liked him enough to bring him back to the practice squad after cutting him at the end of training camp.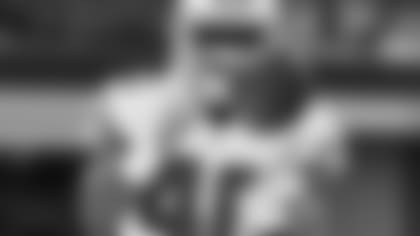 Still Need To Know If:One more guy in a long line of competitors for a roster spot, it'll be interesting to see if Smith can improve on the promise that got him drafted in the first place.