(Editor's Note: With NFL free agency in its second month and the draft now only a few days away, the staff members of DallasCowboys.com have been using this time to analyze every position, profiling each player with what we know and what still needs to be determined. Today, we finish the 11-part series with defensive tackle.)
IRVING, Texas – Cowboys executive vice president Stephen Jones confirmed what everyone has projected for months: The team won't hesitate to draft defensive line help, whether it's at end or tackle.
The only departure at defensive tackle is veteran Henry Melton, who wound up playing only part-time due to the emergence of Tyrone Crawford at the 3-technique position. The Cowboys are expecting big things from Crawford in his third healthy season, but will likely target another pocket-pushing, athletic lineman on draft weekend.
Here's a breakdown of the defensive tackle position as it stands right now:
Tyrone Crawford
What We Know: So much for injuries disrupting Crawford's development. He rebounded quite nicely from his 2013 torn Achilles tendon and became the team's most disruptive defensive tackle last year, ranking third on the Cowboys in sacks (3) and second in quarterback pressures (29). Originally a defensive end, he blossomed after the coaching staff moved him to tackle. Crawford took the starting 3-technique job from Melton, and played well enough that the Cowboys declined to pick up Melton's three-year contract option after the season.
Still Need To Know: Crawford, a third-round pick in 2012, showed moments of dominance in what amounted to his second NFL season after he missed an entire year of development in 2013. Now, can he become a star? The Cowboys think so. A little like Jay Ratliff, who thrived as a nose tackle in the 3-4 scheme years ago, Crawford's quickness poses problems for interior offensive linemen. Now that he's played a season at the position that suits him best, Crawford might be ready to break out.
Nick Hayden
What We Know: The Cowboys re-signed Hayden to a one-year deal because they value his leadership and effort in the middle of the line. In 2014, he led the Cowboys with 52 tackles and had the second-most tackles for loss (4). Completely out of football in 2012, Hayden has now started 32 straight games and been a glue guy for defensive coordinator Rod Marinelli.
Still Need To Know: Will the Cowboys draft someone to compete with Hayden for a starting job? If so, Hayden would remain a key rotation player. What he lacks in pure athleticism he attempts to compensate with tremendous motor. He was a pretty solid run defender last year, anchoring a Dallas unit that yielded only 108.3 yards per game – eighth-fewest in the league. The Cowboys do need more push from the line's interior, evidenced by only 28 sacks on defense in 2014.
Terrell McClain
What We Know: McClain battled an ankle injury but managed to appear in 13 games with three tackles for loss as a backup in the rotation. He faced new competition for snaps late in the season when Josh Brent returned from his NFL suspension. As a five-year veteran with some pass-rush ability, McClain has the experience and tools to be a viable part of the group this season.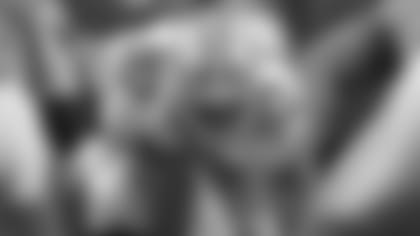 Still Need To Know: Can he win a job alongside Crawford as the starting 1-technique? McClain has an edge for playing time with his ability to play multiple tackle spots, but he'll have to win a starting job from Hayden, Brent and possibly a draft pick or free agent who isn't currently on the roster.
Josh Brent
What We Know: Brent returned in November from his 10-game NFL suspension and had minimal impact as he worked his way back from a two-year period without football. He appeared in one regular-season game, Week 14 at Chicago, and registered two tackles before missing the final three games with a calf strain. He had two tackles in the two playoff games.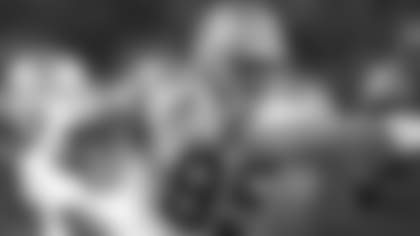 Still Need To Know: Conditioning, not surprisingly, was an issue for Brent following his initial retirement in the wake of the Jerry Brown tragedy, his 180-day jail sentence for his intoxication manslaughter conviction and then his 10-game league suspension. The Cowboys welcomed Brent back and signed him through 2015. It remains to be seen how he performs in training camp following a full offseason with the team. If he can regain the deceptive quickness for his 320-pound frame, he'll be a tough matchup for opponents.
Others to Watch
Ken Bishop:One of five seventh-round picks in the 2014 draft, Bishop appeared in three games to help a depleted defensive line,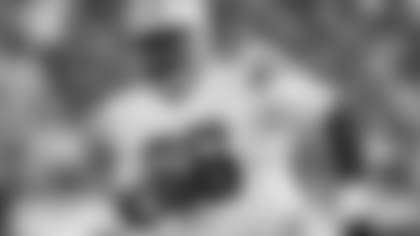 recording two tackles and a quarterback pressure. The Cowboys signed him off the practice squad for depth in the divisional-round playoff game at Green Bay.
Davon Coleman:An undrafted free agent last year, Coleman finished the season on the practice squad. He was actually the first
Cowboys rookie defensive tackle to start a regular-season opener in 52 years, but he wound up missing half the year due to a strained calf.
Chris Whaley:Whaley also signed as a rookie free agent last year after suffering a torn ACL in his final college season. The Cowboys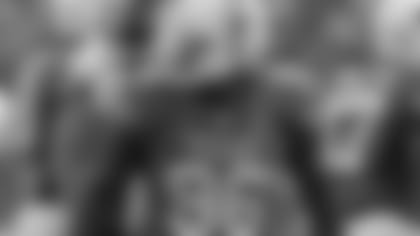 placed him on the non-football injury list, making 2014 essentially a "redshirt" year for Whaley.