IRVING, Texas – The position's highest-paid player, Brandon Carr, may or may not be on the team by training camp.
The 2012 sixth overall draft pick, Mo Claiborne, is coming off two knee surgeries since October.
The solid nickel guy from last season, Sterling Moore, is no longer here.
As things stand in mid-April, just over two weeks from opening draft night, there's no question about it: The Cowboys' cornerback situation has far more questions than answers.
Let's take a look at what we know and what we expect to learn by the time the club heads west for training camp in late July:
Orlando Scandrick
What We Know:Scandrick played his best football yet in 2014 and established himself as the most consistent corner on the roster. Once viewed as a potential mid-round draft steal in 2008, he's now the longest-tenured player on defense following Anthony Spencer's departure to the Saints last week. Scandrick has made himself into a Pro Bowl-caliber player with excellent technique, study habits and work ethic -- and he makes defensive coordinator Rod Marinelli's job much easier because he can cover outside as well as the slot in sub-packages.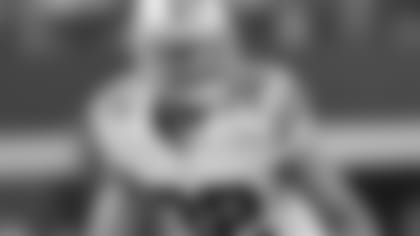 Still Need To Know: If Scandrick will be playing alongside his trusted veteran teammate, Brandon Carr, or working with a much younger crop of corners next season. Regardless, Scandrick will gain even more national attention if he can build on last year's career-high tying two interceptions. Because he reads and reacts to routes so well, most of the time he's in the right position for the deflection or the pick.
Brandon Carr
What We Know: Although he has two years left on the whopping five-year, $50.1 million free agent contract he signed in 2012, Carr's future in Dallas appears to be in flux. This much is certain: As presently constructed, the Cowboys could use an experienced starter like Carr playing opposite fellow seven-year veteran Scandrick. On the other hand, Carr's $12.7 million salary cap figure for 2015 is steep. Carr performed much better over the final month, going toe-to-toe with Calvin Johnson and Jordy Nelson in the playoffs, but the Cowboys need more throughout a full season. He has six interceptions in three years, including none in 2014.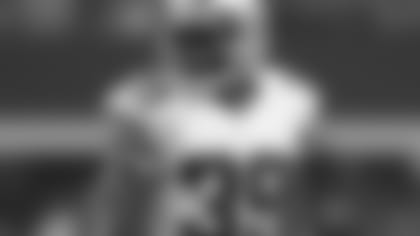 Still Need To Know:What will the Cowboys do with Carr? His agent has reportedly said that his client won't take a pay cut. If the Cowboys released Carr now, they wouldn't save much while creating roughly $12 million in dead money on this year's cap. If they designated him a post-June 1 cut, they'd save his $8 million base salary but create nearly $13 million in dead money over the next two years. The longer the offseason goes, the fewer opportunities Carr will have to find a deal better than any pay cut he might take from the Cowboys. We'll see.
Morris Claiborne
What We Know:The Cowboys still have hopes for their embattled 2012 sixth overall pick, but roadblocks remain: Claiborne hasn't played well consistently when he's been healthy, and now he's working his way back from surgery last fall to repair a season-ending torn patellar tendon in his left knee, as well as a scope to his right knee. He has appeared in only 29 of 50 possible games including the postseason, tallying 88 tackles and three interceptions.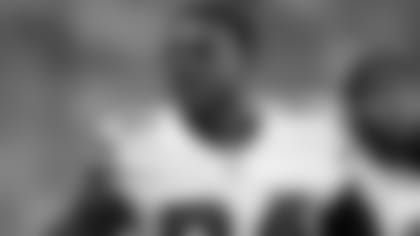 Still Need To Know:Claiborne's progress by the time camp gets underway this summer. Given his injury rehab and Carr's contract uncertainty, the Cowboys could be looking at corner relatively early on draft weekend. The club also has until May 3 to officially decide whether or not to pick up the fifth-year option on Claiborne's rookie deal; he's currently under contract through 2015.
Corey White
What We Know:Unwilling to give Moore a significant salary bump in 2015, the Cowboys instead claimed White off waivers from the Saints in mid-March. White, a three-year veteran, started 19 games in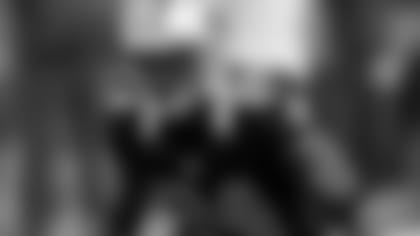 New Orleans with four interceptions.
Still Need To Know: If White can fill Moore's spot in sub-packages. His experience in the slot could add some versatility for Marinelli's scheme, and he also has experience at safety.
Tyler Patmon
What We Know: From his preseason pick-six to his regular-season pick-six in a Nov. 2 win over Arizona, Patmon emerged from obscurity to become a surprise playmaker in the Cowboys' secondary. Undrafted out of Oklahoma State, Patmon caught the coaches' attention as an invite to rookie minicamp, made the 53-man roster and became a solid contributor in sub-packages after Claiborne went down.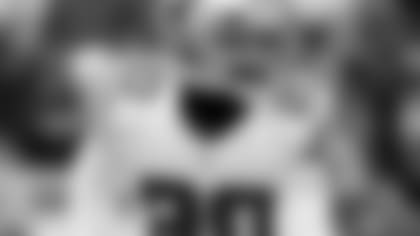 Still Need To Know:If Patmon can win a camp battle and earn a spot in the rotation again. He's a natural ballhawk who isn't afraid to take chances, but polishing up his fundamentals will help him establish more consistency going forward.
Others to Watch
Robert Steeples: The Cowboys signed Steeples to the practice squad in November after he spent training camp with the Chiefs and appeared in two games for the Vikings the previous season. Steeples has good size for the position (6-1) but will likely have to contribute on multiple special teams to win a job this summer.