(Editor's Note: With NFL free agency in its second month but still a few weeks away from the draft, the staff members of DallasCowboys.com will analyze each position, profiling each player with what we know and what still needs to be determined. Today, we will continue the 11-part series with guards & centers.)
IRVING, Texas – While the Cowboys saw changes at several positions in free agency, the interior offensive line wasn't exactly one of them.
In fact, of the three starters and primary backup, the Cowboys are expected to have all four players return for 2015. Fortunately for the Cowboys, two of them were All-Pro and played in last year's Pro Bowl, alongside a pair of solid veterans.
Let's look at the entire depth chart of interior linemen:
Travis Frederick
What We Know:It's not a stretch to call Frederick one of the best centers in all of football, even after two years. He was a second-team All-Pro in 2014 and earned his first Pro Bowl selection. On this vaunted offensive line, Doug Free is the veteran and Tyron Smith might be the most talented, but Frederick is arguably the smartest of the bunch.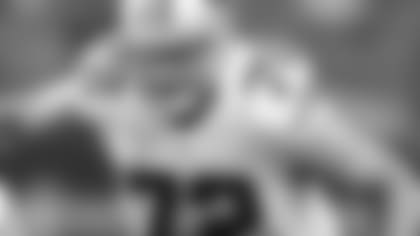 Still Need To Know If:There aren't many weaknesses in Frederick's game at all, evident by his accolades at the end of the year. A player who excels on his technique, Frederick isn't the most overpowering player in the running game, although it's rare to find many centers who are maulers. That's an area that could get better, but it's rather nitpicky for one of the top players at his position.  
Zack Martin
What We Know:We know the Cowboys had the makings of a good offensive line before the draft last year. After Martin was inserted to the lineup, the Cowboys now have one of the most dominating lines in football, and DeMarco Murray is much richer because of it. Martin took the line to the next level and figures to be one of the NFL's elite guards for years to come.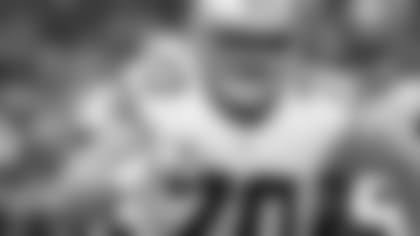 Still Need To Know If:Some might argue that Martin's talents are too good to play guard and he could move out to tackle, a position he played in college. So we don't know if the Cowboys will ever slide him out to right tackle if it helps the team. However, becoming the first offensive rookie to earn All-Pro honors in more than 40 years, it seems like guard is a natural fit for Martin.
Ronald Leary
What We Know:Despite being overshadowed by three first-round picks and another fourth-rounder in Doug Free, Leary is far from the weak link on the offensive line. He saved arguably his best game for Houston when he matched up well with Defensive Player of the Year J.J. Watt.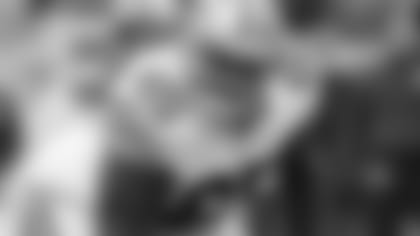 Still Need To Know If:While he's played well, the jury remains somewhat out if Leary can be the long-term option at left guard. The exclusive rights free agent this year will be restricted next year but don't be surprised if the Cowboys try to sign him this year for a few more seasons. Obviously, that will determine on how well he performs early on in 2015.
Mackenzy Bernadeau
What We Know:When it comes to versatile backups, Bernadeau fits the role perfectly. Most of his career snaps have been at guard and Bernadeau can play either left or right, but he's got some ability to play center. On game day, he might not play at all but is the backup to three positions across the middle.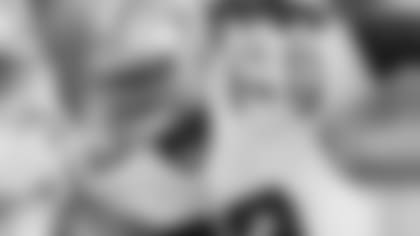 Still Need To Know If:If the Cowboys get into a salary cap situation later this year, Bernadeau's $2.8 million cap charge seems pricey for a player that might not get into the game. However, considering he would still count $1.3 million whether he's on the team or not, it makes sense to have that stability and experience. If he has to play, there might be some drop-off but let's not forget how close the battle for left guard was last year when Leary edged out Bernadeau. The veteran also started capably after Brian Waters went down with an injury in 2013.
Others To Watch
Ryan Miller: We don't know a ton about Miller other than the fact that he was one of three offensive linemen to sign a futures contract with the Cowboys this offseason. Cleveland selected him from Colorado in the fifth round of the 2012 NFL Draft, and he appeared in eight total games for the Browns. He spent time with San Diego and Denver without appearing in any games.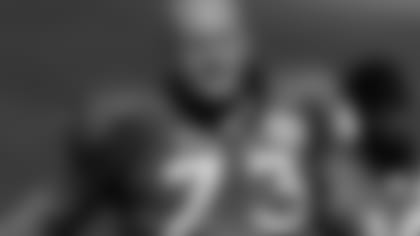 The Broncos released him from their practice squad this past November, and the Cowboys signed him Jan. 15 – just four days after they were eliminated from the playoffs. The pecking order at guard is fairly well established, so Miller will have his work cut out for him to make any noise during the lead up to the season.