FRISCO, Texas – On draft weekend, Ryan Switzer knew exactly why the Cowboys selected him in the fourth round.
"I think I'm the best returner in the draft," he said then. "I think Dallas knew that."
Thursday, he showed exactly why many gave him that distinction.
Switzer's 83-yard punt return for a touchdown – an NFL career high on punt and kickoff returns – gave the Cowboys a 17-7 second-quarter lead and firmly swung momentum in a critical 38-14 victory over the Washington Redskins that keeps playoff hopes afloat.
It wasn't the only major contribution from the Cowboys' rookie class.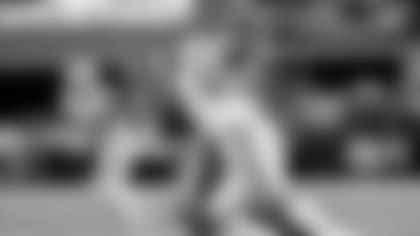 Defensive end Taco Charlton, the team's first-round pick, got his second sack of the season in the second quarter when he dropped Washington's Kirk Cousins for a seven-yard loss that led to a punt and Switzer's big return.
Blocks from Byron Jones, Geoff Swaim and Kavon Frazier helped spring Switzer free up the middle of the field, and he did the rest.
"It's fun to be involved in the game," he said. "It's fun to make plays, which is what we're ultimately brought here to do.
In the last three games, Switzer also has kickoff returns of 61 and 33 yards. He credits his teammates on the return unit and believes the game is starting to slow down for him.
That also might be true for Charlton, who has been averaging just over 20 snaps per game in the Rod Marinelli's defensive line rotation.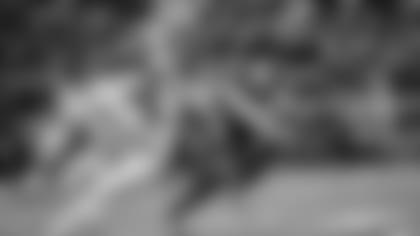 Meanwhile, second-round pick Chidobe Awuzie is speeding up his activity. He got his first significant playing time of the season Thursday against the Redskins, having dealt with a hamstring injury off and on since training camp.
Starting at cornerback, Awuzie had three pass breakups against Cousins and the Redskins' talented receiving group. Patience through the injury has paid off, he said.
"Playing corner, you've got to be patient," he said. "I think you've just got to take that same approach in life. Obviously I wish I would've played earlier, but getting this W, it feels good."
The rookie help doesn't end there. Sixth-round pick Xavier Woods worked in the slot in subpackages against the Redskins, a role that third-round pick Jourdan Lewis has also held at times this season. And seventh-round pick Noah Brown has been active for nine games as a receiver, special-teamer and willing blocker in the run game.
At 6-6, the Cowboys are still in the NFC playoff race. Continued development from their young players will help them make a push in the final month.
"We're still growing. We're still young," Charlton said. "We're not who we're going to be next year or in the future. We're still growing as players and we're only going to get better from here. But it just shows y'all a glimpse of what we can be and how good this rookie class can be."