For the first time, I'll be completing week to-week projections for just about every skill position player in the league. It's primarily for fantasy purposes, but I think the projections could actually give us some unique insights into the Cowboys. There are many ways in which fantasy football is nothing like the NFL, but sometimes the numbers are meaningful; if we know Tony Romo will throw three touchdowns or that Jason Witten will catch eight passes, that's useful information.
Here's a screenshot of what I've done thus far for the wide receivers: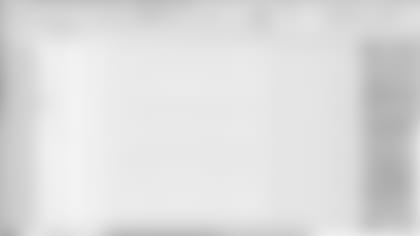 I project players using a few different methods. The first is aggregate rankings. There's a lot of value in aggregating data because it factors out individual biases. So if we look at the composite of a bunch of independently generated expert predictions, it can typically outperform the majority of individual predictions. That's known as the "wisdom of the crowds."
I also use player and defense comparables. **This tool**, for example, allows you to search for players who are similar to the one you're studying versus defenses that are similar to the one the player is facing. Here's the methodology explained:
The idea behind GLSP is that we take the search for games against an opponent and make two changes to widen the search. We widen the search to include similar players and also similar defenses. So instead of just looking at DeMarco Murray against the Giants defense we would also look at Frank Gore's game against the Giants defense. Gore and Murray touch the ball a similar number of times per game and they are roughly the same size. But then we would also look at Murray's game against the Eagles defense. The Giants defense and Eagles defense allow roughly similar numbers to opposing RBs. All of this searching is done with a simple algorithm that scores each matchup by similarity.
In effect, such a tool solves the problem with analyzing individual matchups: a small sample. We can look back at DeMarco Murray's recent games against the Giants, but that doesn't tell us much about how Murray will perform in the future because there's just not enough data to study. But in looking at how players very similar to Murray have played against defenses comparable to the Giants' defense, we can get a really clear picture of what Murray might do.
Another awesome feature of this type of analysis, besides that it's just more accurate than anything else I've come across, is that we can get ceiling and floor projections for each player. That's important because it gives us the likelihood that a player will either bust out or flop in a given matchup. We can project Tony Romo for an average of 250 yards and two touchdowns, but if he can be expected to post around 150 yards and no touchdowns half of the time and 350 yards and four scores the other half, that's useful information to understand.
So using comparables, aggregate projections, and some other advanced stats, I'm going to project a few of the Cowboys' players each week.
Tony Romo:306 yards, 1.87 touchdowns, 1.11 interceptions
I have Romo projected to throw for over 300 yards—one of only three quarterbacks that high for Week 1. We can look at **how Romo's comps have performed** to get a better sense of his projection:
The majority of Romo's comps are … Tony Romo! There's no one more similar to Romo than himself, so there's value in studying how Romo has performed in the past against defenses like what he'll face on Sunday night. There are other quarterbacks coming off seasons similar to Romo's 2012, too. It's interesting to see other "gunslingers" on the list – Brett Favre and Matthew Stafford, for example.
Looking at Romo's comps, we see that four of them threw for over 400 yards, while five checked in below 220. That's what I mean when I talk about a high ceiling and low floor; there's probably somewhere around a one-in-six chance that Romo throws for 400 yards, but also a 20 percent probability of him failing to reach 220 yards. Interestingly, there are only two games with three or more picks on this list, one of which was Romo's 2012 four-interception game against the Giants.
As a final note, you'll see that I don't project players for an even number of touchdowns or interceptions. That's because, since they occur at a relatively low frequency, it would be inaccurate to round to the nearest number. You can think of the numbers as probabilities. So at 1.11 interceptions, Romo's most likely outcome is one pick, but he's slightly more likely to throw two than if his average projection were exactly 1.00 interception.
I won't go into this much detail with every other player, but the same idea applies; in studying similar players against similar defenses, we can get a quality projection of how a given player will perform.
DeMarco Murray: 68 rushing yards, 0.4 touchdowns, 3.2 receptions, 25 receiving yards, 0.05 receiving touchdowns
I'm very bullish on Murray this season. He's an immensely talented back who just needs to shed his injury prone label – one I think is not yet warranted – to bust out.
Dez Bryant: 5.9 receptions, 86 yards, 0.73 touchdowns
This might seem low for Bryant, but if you extrapolate it out over 16 games, it's a 94/1,376/12 season. Not bad. In addition to these numbers, I also think there's a high probability of Bryant either 1) posting abnormally low numbers because the Giants do everything they can to take him out of the game or 2) completely going off because the Giants don't double-team him.
Miles Austin: 4.3 receptions, 50 yards, 0.34 touchdowns
This would be a relatively quiet game for Austin. If the Giants double Bryant on most plays, Austin will be closer to his ceiling projection.
Jason Witten: 6.8 receptions, 70 yards, 0.3 touchdowns
The reception machine should be at it again against the Giants. This projection each week would give him 109 catches on the year. [embedded_ad]
Projecting the Cowboys' Offense
If you're keeping score at home, that's a total of 2.27 touchdowns from Romo and Murray. When you add in the potential for 1) rushing touchdowns from other players and 2) non-offensive touchdowns, you're probably reaching about 2.50 expected touchdowns for Dallas, or 17.5 points. Add in an average of 1.81 field goals from Dan Bailey, his mean total from 2012, and we're looking at close to 23 points for the 'Boys.
Will that be enough to take down the Giants? Monte Kiffin's defense will have the answer for us on Sunday night.