FRISCO, Texas --Here is my weekly look at the two biggest matchups I think will swing this divisional game between the Cowboys and the Redskins.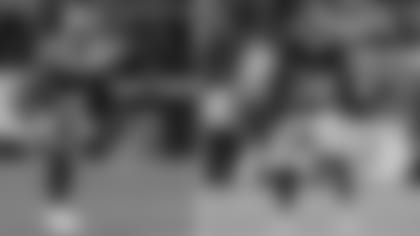 Dallas Cowboys TE Jason Witten vs. Washington Redskins S D.J. Swearinger
This is potentially a really bad matchup for the Redskins. Swearinger is a good, "down in the box" player. Put him around the line and he is going to find ways to make plays. He's a physical player and willing hitter, but his coverage skills are poor to say the least. 
Swearinger really doesn't run all that well and when he has to carry receivers he is generally a step or two behind. Opponents have found ways to take advantage of him when matched up. I think Washington defensive coordinator Greg Manusky has to be careful in how he plays this one. We could see him use linebackers Zach Brown or Mason Foster instead of Swearinger, but regardless, he is going to have a tough time with Witten. 
Look for Witten to continue to work the middle of the field. He might not be able to completely run away from Swearinger, but his ability to find space on the move will put him in a bind. Swearinger really has trouble staying with his man and as much tape as Witten studies before the game, he will know which of his moves will work the best. 
Keep an eye on this matchup in the red zone. Even when the field shrinks, Witten should have an advantage due to Swearinger not feeling totally comfortable in coverage. He will likely over-play routes and his aggressiveness could draw him flags. Witten's ability to use his body for positioning will also make things even more difficult for Swearinger to have to fight.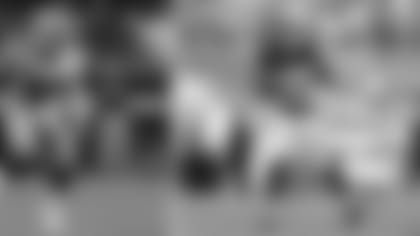 Dallas Cowboys CB Orlando Scandrick vs. Washington Redskins WR Jamison Crowder
This is a matchup that the Cowboys cannot afford to lose. Scandrick knows the opponent, and he has the speed/quickness to deal with Crowder -- but taking him out of the game will be difficult. Jay Gruden makes it hard on defenders when facing Crowder due to the different levels in which he deploys him. 
Other than Sean Lee, I am not sure there is a defender on this Dallas squad that studies his opponent more than Scandrick --- so he will have seen it all. Scandrick must be ready for the jet sweeps, the screens and the in-breaking routes across the field. Gruden is going to make Scandrick have to carry him all over the field. I mentioned that Scandrick can match him with the speed/quickness, but he also matches up well with him height-wise. Crowder is not the biggest guy that Scandrick has faced, so that will help him in those 50-50 contested balls.
Scandrick will need to jump on him quickly, especially when Cousins gets the ball in his hands "right now." Scandrick and his teammates can't allow Crowder any space because of his ability to create those explosive plays. 
The Redskins rely on Crowder to make those plays. It's a big part of what they do offensively. Limit his big plays and you slow their offense. Orlando Scandrick is capable of winning this matchup, but he is going to have to be at his very best to pull it off.