FRISCO, Texas – Here's my weekly look at the two big matchups I think will help decide this Week 4 contest between the Cowboys and the Rams.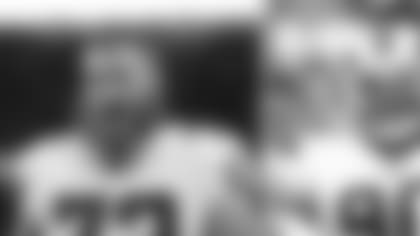 Dallas Cowboys C Travis Frederick vs.  Los Angeles Rams NT Michael Brockers
With a coaching change came a scheme change for the Rams defense. Gone is the 4-3 front they played under Jeff Fisher, and they now line up in 3-4 under the direction of Wade Phillips. 
If there is a player on this defense that translates no matter the scheme, it is Michael Brockers. When you see the success the Rams have had, look no further than his play. He has made it difficult for opponents to move the ball with his fantastic combination of size and strength. He is a difficult guy to move, especially when he is on the move. Brockers might play as a nose tackle, but this is not a true two-gap scheme, where linemen are required to read and react. Phillips wants his linemen to attack those gaps, which makes guys like Brockers and Aaron Donald difficult to handle. 
When this Cowboys offensive line is having success, especially running the ball, it is the work of Frederick and his ability to control the man across from him. With Ezekiel Elliott's running style of liking to cut the ball back, it's usually Frederick's block allows that allows him that freedom. Leverage will be Frederick's friend against Brockers. He's a tall guy so how he is able to position himself will be key. 
Frederick has to make Brockers run through him to get to the ball. If Frederick is only able to get half of his body on Brockers, it will be difficult to keep him from making a play. The Cowboys can't afford to allow Michael Brockers to control the middle of the line and their running game.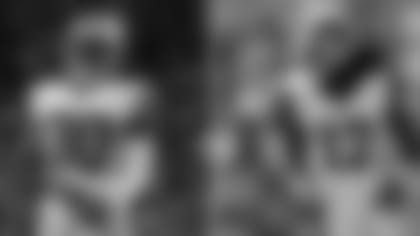 Dallas Cowboys CB Anthony Brown vs. Los Angeles Rams WR Sammy Watkins
When you sit down and study the Los Angeles Rams offensively, they will remind you of what the Cowboys have faced in Washington the previous two seasons -- the ball going down the field and to a variety of players. This offensive transition is a result of hiring Sean McVay as their head coach. McVay has taken Jared Goff and done something with him that previous staff was unable to do, and that's make him a legitimate NFL quarterback. 
The Rams' front office has also done a nice job of adding talent around Goff in the form of veterans like Sammy Watkins and Robert Woods from the Buffalo Bills. Watkins, the former first-round selection, has had his share of injury problems during his career, but through three games he appears to have put those behind him. Since coming over from the Bills, he has been a model of consistency for Goff, connecting 13 times out of 14 targets. The one miss they had was on Goff as an overthrow. 
The 49ers struggled with Watkins by allowing him free access in routes. For Brown and these corners to have success against him, they're going to have to be physical with him off the line. They need to make it hard for him to run his routes, as that's the best chance you have to slow him down. 
The Redskins did a nice job of holding him in check making him have to work for space. Brown is comfortable playing this way and is strong enough to accomplish this.