FRISCO, Texas –Here's a look at the two matchups I think could have a big say in who gets the win Thursday night in this prime time matchup between Dallas and Washington.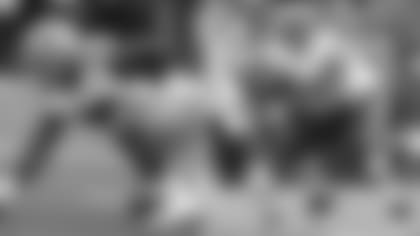 Dallas Cowboys OT La'el Collins vs. Washington Redskins LB Preston Smith
This will be the third game in a row where the Cowboys have faced an opponent that has two outstanding edge rushers. Other than Josh Norman, the Redskins' two best defensive players are Ryan Kerrigan and Preston Smith.
Defensive coordinator Greg Manusky likes to move Kerrigan and Smith around in order to try and create better matchups. Both are listed as linebackers due to the scheme, but in reality they're really rush defensive ends. Look for Kerrigan to start out over Collins, but there is no question that he will also see Smith.
Kerrigan is the more dangerous of the two -- but the difference is not that great. Smith doesn't have that relentless effort, but where he's equal is his ability to work around the edge. His athletic ability and bend can force Collins into some poor blocking positions – and, as we've seen in the past, that's what gives him issues. Where rushers have had success against Collins is their ability to break him down. Kerrigan is one of the best in the league when it comes to that, so keep an eye on those snaps against Collins.
Where Collins has to be careful with Smith is how he is able to play with his hands. He is very quick with them and he does a really good job of knocking them away once the blocker extends them. To play Smith, Collins is going to need to be patient and not be anxious to attack him. Smith wants you to lunge at him, then he can work the corner. Collins will need to keep his knees bent, weight back, and when Smith is done with his moves, then attack him with his hands.
The one advantage that Collins has in this matchup is that he's faced Smith before and has an idea of how he might attack him.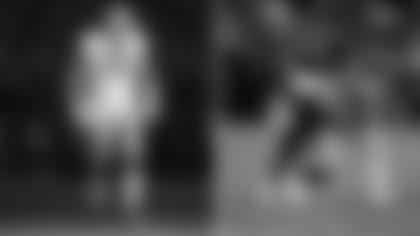 Dallas Cowboys DT Maliek Collins vs. Washington Redskins OG Arie Kouandijo
This has the appearance of a bad matchup inside for the Redskins. Kouandijo has had to step in for the normal starter, Shawn Lauvao, who has been placed on injured reserve. Kouandijo doesn't have the power of Lauvao and it shows when you study these games.
Maliek Collins has been playing better since the coaches moved him back to the nose tackle position and he will present some problems for Kouandijo. Thanks to Collins' bulk, Kouandijo will struggle to get movement on him and will likely need help throughout the game from Tony Bergstrom or Chase Roullier to keep him out of the backfield. The Redskins should be able to help Kouandijo, because at the opposite guard, Brandon Scherff is a good player and he can more than hold his own.
Collins should be able to use his upper body strength to his advantage along with his quickness. Collins should be able to drive Kouandijo back into the pocket. I just haven't seen him sit down on anyone that he's played. His base tends to get wide, which forces him to overextend on plays. With all that weight forward, look for Collins to use his quickness to attack the Kouandijo's shoulder, where he's had problems keeping rushers off his edge.
Collins hasn't had the same sack numbers this season as he did last season, but this is matchup should allow him to get some things going on the positive side. The Cowboys will need Collins to be a force in the middle of the pocket to attack Kirk Cousins where he's struggled with that pressure in his face.