Who is ready to cheer? Every year in the off season, we embark upon our "Prep Class" season. What started almost over 25 years ago has turned into a ritual for DCC hopefuls and spread to studios throughout the DFW Metroplex, offering Pro Style prep classes. We are going a step further! Our fall classes are designed with more focus on the DCC style. We are in an amazing position to really put attention to detail on kick technique, proper execution and body placement…just a few of the things that seem to be end of the road for many auditioning for our team. So many young women make it the semifinals, finals and sometimes training camp with very little kick experience. These classes will offer an opportunity to hone in on these skills.  Each class will start with floor barre, which will lengthen the muscles in the legs, bring awareness to the core and aid in hip and foot control, all very important in kick technique. We will build upon each master class before hitting the ground in the weekly DCC Prep Classes in the Spring.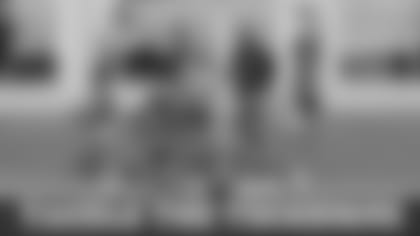 October is dedicated to stretch and kick techniques. Devoting time to different styles of kicks, including across the floor exercise kicks, fan kicks and kicklines. Participants will begin to develop strength and confidence in one of the most important elements of being a DCC. These useful and informative techniques will help each dancer learn the art of control while performing high intensity kicks. Rolling into November, the curriculum will have the addition of sideline choreography. Some of the DCC favorites will be taught by group leaders for the first time in our history. We will not only share our style, but some of our most coveted moves! The last element to be introduced will take the moves from the dance floor to the field! December will continue with proper stretching & kick technique. We will the tackle traveling across the field and dancing on a larger stage.
Six classes will be offered in this series beginning in October, 2 classes each month.  Taking all of the classes is not required, but all will be beneficial to growing as a dancer and bringing you closer to your DCC dreams.
Oct. 13, 27 (Friday evenings)
Nov. 4, 17 (Saturday mid-morning & Friday evening)
Dec. 2, 16 (Saturday Mid-morning)