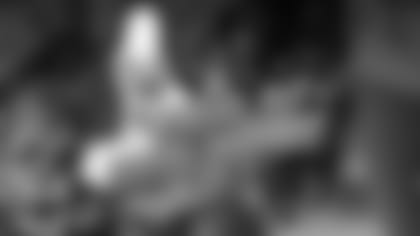 "Fans will get to vote on their favorite rookie and the rookie receiving the most votes will get a guaranteed invitation to training camp," said Kelli Finglass, director of the DCC.
Every rookie that makes it to the final auditions will be eligible to receive votes. Each candidate will also have her own bio page with pictures, video and information available online to help fans make their selection.
"We've really embraced social media over the last couple of years," said Finglass. "Each day we interact with our fans on Twitter and Facebook, which reminds me that we are truly in the fan business."
The DCC have twitter accounts for current members on the team to interact with fans on a one-on-one level.
"The idea for fan voting was inspired by fan interaction and feedback the DCC have received from our Twitter, Facebook and Instagram accounts," said Finglass. "I believe it will be fun and refreshing to have our fans play a significant role in the selection of our team."
You can follow the buzz surrounding the DCC voting on Twitter with the hashtag #DCCvote. [