In late September, I wrote an article entitled Who's Who, listing several statistics about the 2011 squad, and invited you to send in all of your burning questions. Well, you asked and now I'm answering.
But first, here are some fun stats to keep you up-to-date on the 2011 squad!
5'9" Height of Tallest DCC (Lauren Williams)
5'2" Height of Mightiest DCC (Mackenzie Lee)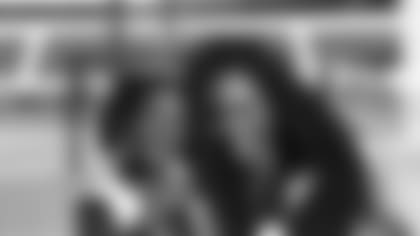 Four Former Kilgore College Rangerettes
Emma Mary
Meghan Michelle
Amelia Bren
Cassie Kathleen
Sunni Cranfill – Dallas Mavericks
Veronica Ann – San Antonio Spurs
Sasha Agent – Sacramento Kings
Colleen Meghan – Cleveland Cavaliers
One Former 49ers Cheerleader
Two Pro Bowl Cheerleaders on the 2011 Squad
Brittany Evans – 2010 DCC Pro Bowl Cheerleader
Jacqueline Bob – 2009 49ers Pro Bowl Cheerleader
One Former Disney Performer
Brittany Evans – "Alice" from Alice in Wonderland for Disney Cruise Lines
One Former Professional Rugby Cheerleader
Angela Rena – Australia's Manly Sea Eagles
Six Seasons of Dallas Cowboys Cheerleaders: Making the Team on CMT
Season six airs Fridays at 10/9 p.m. CST
When tweeting about the show, be sure to use the hashtag #DCCmakingtheteam and watch the show trend!
In my previous Who's Who article, I listed the relationship status of this year's squad. I guess I should be careful when writing through my insomnia because my numbers were off … SORRY!
Here are the correct stats on DCC relationships:
One Married DCC
Brittany Evans – Congrats on your fourth wedding anniversary!
Six Engaged DCC
Holly Arielle
Sunni Cranfill
Kaitlin Ilseng
Katy Marie
Cassie Trammell
Ashton Torres
27 Single/In a Relationship/"It's Complicated" DCC