The offseason practices are in the rearview mirror as the Cowboys are heading towards training camp, which begins on July 24 in Oxnard, Calif.
That's usually the place where many of the questions regarding this team start to get answered.
The staff writers at DallasCowboys.com – Rob Phillips, David Helman, Nick Eatman and Bryan Broaddus – are attempting to answer 20 pressing questions as the team gets ready for camp and the 2017 season.
Today, we continue the series discussing Dez Bryant's 2017 outlook coming off his third career Pro Bowl appearance:
9) Where Does Dez Bryant Rank Among NFL's Elite Wide Receivers?
Helman:There are few better examples of the NFL's short memory than the yearly argument over the league's best receiver. In today's pass-happy NFL, wide receivers make the most jaw-dropping plays and are some of the game's most visible players. That's why Dez Bryant has seemingly slipped from the NFL's consciousness after two down seasons. It's the same reason why Brandon Marshall is continually overlooked despite posting eight 1,000-yard seasons with four different teams during an 11-year career. But this has been Dez's longest and most involved offseason since 2014, when he posted 1,320 yards and 16 touchdowns. He's been working extensively with Dak Prescott all year, and he's got Ezekiel Elliott and Cole Beasley to help him find favorable matchups. I doubt Dez is going to pass Antonio Brown and Julio Jones in the league pecking order. But as it stands right now, this seasons serves as his best chance to jump back into the top tier, where he hasn't been for a few years.
Broaddus:For the first time in three years, Dez Bryant is coming into training camp not dealing with an injury or a contract concern. When Bryant is on, he is one of the best receivers in the league but when he's not that's a whole different story. I thought it would take some time especially with the transition from Romo to Prescott but with the way that Prescott has improved in his intermediate game from the pocket, look for Bryant to be in that discussion at the end of the season when the names of Julio Jones and Antonio Brown are mentioned.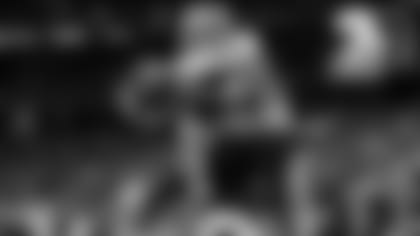 Phillips:For Dez, it's just a matter of staying healthy. When he's healthy, he's still easily among the top 10 receivers in the game because he can be a vertical threat and he can use his strength to make possession catches. The only issue for him the last two seasons was lack of practice time. As he pointed out in May, this is his first full offseason since 2014. In 2015 he was negotiating a new deal; in 2016 he was coming off foot and ankle surgery. The fact that he made the Pro Bowl despite missing three games with a hairline fracture in his knee shows how well he's regarded around the league. The more he practices, the more in tune he is with Dak Prescott on the field, the better he'll be this season.
Eatman: To me, this is one of the trickier questions we have because it goes against the commonly-used adage of "numbers don't lie." Well, sometimes they can. You won't find Dez in the top 30 of receiving yards or receptions in 2016. Now he did miss some time with an injury but even when he's fully healthy, he's not exactly a stat-machine, unless we're talking about catching touchdowns. However, can you name more than a handful of receivers you'd rather have? Not if you're being honest. See Dez provides things that don't always show up in the stats. His consistent passion and energy give the Cowboys a chance to practice better every day. He brings that to the sideline, the huddle and certainly to the field. When he's on top of his game, he's right there with Julio, Beckham and Antonio Brown. I don't know where he ranks specifically but I'd call him a Top 5 receiver. So to answer the question, yes I would call Dez an elite receiver even if his stats don't always suggest that. I would imagine opposing defenses and corners - yes even the guy in Washington - think the same way.