The offseason practices are in the rearview mirror as the Cowboys are heading towards training camp, which begins on July 24 in Oxnard, Calif.
That's usually the place where many of the questions regarding this team start to get answered.
The staff writers at DallasCowboys.com – Rob Phillips, David Helman, Nick Eatman and Bryan Broaddus – are attempting to answer 20 pressing questions as the team gets ready for camp and the 2017 season.
Today, we continue the series with a look at training camp.
17) Who will stand out as the training camp MVP when the Cowboys report to Oxnard for a month's worth of intense practices?
Bryan:It would be easy to list a skill player like Cole Beasley or Ryan Switzer but I am going to take a different approach and select David Irving. With Irving officially missing the first four games of the regular season, he is going to have something to prove before he goes away. I expect that we will see his very best during these practices and preseason games. He was already doing well in those OTAs and Mini Camp practices.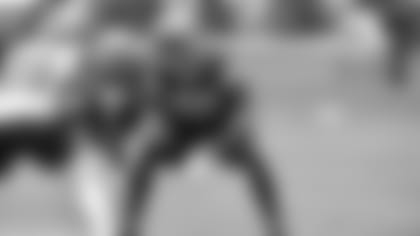 Nick: I'm still patting myself on the back for last year's answer to this question when I went with Morris Claiborne, who had his best camp of his career. Picking corners isn't easy because it seems like guys such as Dez and Beasley and probably Switzer, will have great camps because of the amount of reps. Yet, I'll go with a cornerback again. Let's try Orlando Scandrick. I know he is coming off a down year by his standards but I'm going to bet that chip on his shoulder is larger than ever after the 2016 campaign, coupled with the drafting of three corners. Something tells me he will compete better than ever and is experience and ability will surface once again. I think Scandrick has the best camp when we get to Oxnard.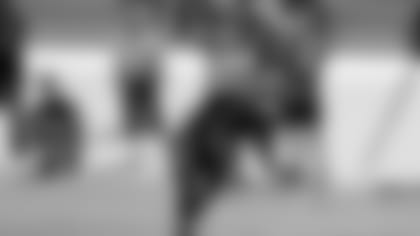 Rob: The Cowboys were deliberate with Dez Bryant's practice work last year coming off foot and ankle surgery. This spring marked Bryant's first full offseason since 2014. He's healthy, he's focused, and I fully expect him to put on a show in Oxnard. It's not just a matter of running routes and making catches. More than maybe any other player on the roster, the team feeds off his energy. He challenges everyone to raise their game, which is so important over a month-long grind.
David:Add me to the Dez Bryant Fan Club, as well. There's so many reasons to think he's going to have a great camp. He's as healthy as he's been since 2014. He's had a few off-the-field distractions as I can remember since I started covering this team back in 2013. I think he's refreshed and enthusiastic about the youth movement on offense, led by Dak Prescott and Ezekiel Elliott. Perhaps most importantly: he's going to spend the next month going against a secondary full of newcomers, all of whom need him to sharpen their skillset during training camp. There's no better way for Chidobe Awuzie or Jourdan Lewis to improve than to go against Dez for a month – and an All-Pro can certainly help a new veteran like Nolan Carroll step his game up. The offense obviously needs Dez to be firing on all cylinders, but this new secondary might need it even more. I think he's up for that challenge.