(Editor's Note: With the draft still about three months away, Bryan Broaddus has already begun his draft research although we're still early in the game. Each day of the next two weeks, we'll focus on a position, with Broaddus profiling a handful of top players, going off mainly their college film. Today, we'll focus on the linebackers.)
Here are a few linebackers to keep an eye on as we get ready for the 2013 NFL Draft:
·         Kevin Minter                      6-1, 245                              LSU                           Inside Linebacker
Would draft him in the first round off the Florida tape from 2012….has a nose for the ball….can get there in a hurry…covers ground…caused a fumble against the Gators when he sprinted from the middle of the field to the outside to cause a fumble on a tackle…really does a nice job when he is called on to read, then scrape into the hole to fill and make tackle…hard guy to block because he is always on the move…rare that you see him killing grass….will sometimes over shoot the ball carrier because of how quickly he can get to the ball….used his hands well in the A&M game when he came to shedding blocks and getting from the inside to the outside…can get pressure as a blitzer….had two sacks in the Florida game where he beat the fullback inside with quickness before Driscoll had a chance to even set up…on the second sack took advantage of a busted protection…really does a nice job of playing with his eyes…you don't see him hooked on blocks because he has a feel for how to read scheme…really good instincts…fast reactions…tough competitive player…plays like he enjoys the physical contact…can defeat blockers and get through traffic…plays with power, balance and quickness…has feel for zone coverage and when to help with bracket or be in proper position on his drops…made plays against Florida, Texas A&M and Alabama which means he will make plays on Sunday….reminds me of Bruce Carter in how he gets to the ball and tackles well.
·         Manti Te'o                         6-2, 255                              Notre Dame               Inside Linebacker
One of the most decorated defensive players in college football history….aggressive in his approach to the game…when he sees the ball he goes and gets it but like Minter of LSU you will see him over run the play…thought for the most part he played with awareness but did have a play against Michigan where he was fooled by the "Ghost" on the fake reverse, like that's all he saw instead of the ball carrier going to his left…is not the most smooth moving athlete and where you see this more is in his zone drops in coverage….when he has the drop, you see some jerky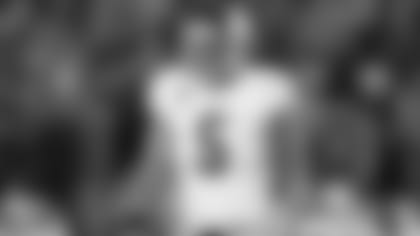 movements in his technique…is better when he can react to things in front of him or off to the side….was able to get pressure as a blitzer on a half back pass that Michigan tried to use….was able to work through the blockers and affect the pass which resulted in an interception…later in the game on a zone drop to the flat, he was able to read Robinson's eyes and intercept the ball…played much better with his hands in the Michigan and USC games than he did against Alabama…against USC he was able to take on the full back, slide a bit to his right then shed the block to get in on the tackle…will step up to fill holes….Alabama game was a nightmare for him when it came to playing off blockers and even when he did, was a step late or lunging to make the tackle…mentioned how well he played in coverage but in this game he allowed the tight end to get behind him after he bit on the play action and McCarron was able to put the ball over the top of him for the touchdown…looked like a totally different player in this game…fooled and physically wasn't up for the challenge.…don't believe that the off field stories post championship game will affect his draft stock but teams are going to ask plenty of questions at the Combine and he better be ready for it.
·         Jarvis Jones                        6-2, 242                              Georgia                Outside Linebacker
Lines up as the weak side outside linebacker for the Bulldogs…really hard to be a good will linebacker and not be productive and this guy is….he plays with instincts and reactive athleticism….he has quickness and speed  to make plays at a high level…his best trait is his ability to chase the ball….will work down the line and has a burst to run down the play…did a nice job against South Carolina in the open field as a tackler…has some explosive quickness to get into the blocker versus the run or around the edge as the pass rush….did see him in a zone but this is something that isn't really his cup of tea….needs to be attacking the pocket as soon as the ball is snapped…can put pressure on the blocker right now…will try and set his rush up….uses a spin move to free himself…shows some surprising strength because he looks light build wise on tape…able to get his hands inside and control the blocker for a tackle for loss…thought he played with awareness overall but did get fooled on a read option against South Carolina where he took the ball carrier instead of the quarterback… originally signed with USC but left after his freshman season when doctors discovered that he had a condition known as Spinal Stenosis which they would not clear him to play with. Jones then transferred to Georgia and has been playing the last two seasons… Would have been a much better fit in the old Cowboys 3-4 scheme as a weak side linebacker and medical condition might make him tough to take.
·         Alec Ogletree                    6-3, 234                              Georgia                  Outside Linebacker
Played as an inside linebacker in college but would project to outside in the NFL…is really an outstanding athlete that was a converted safety which was the opposite of Darren Woodson was at Arizona State who was a college linebacker that Jimmy Johnson made into a safety….doesn't run as nearly as good as Woodson did but you do see the same type of toughness and desire to get to the ball…type of player that makes plays all over the field….is not a hard player to find on tape…has the speed, quickness and agility to play well in coverage both in man and zone….has the size to carry tight ends and athletic enough to deal with backs out of the backfield…showed the ability to take on blockers with his hands and rally to the ball…I love how physical a tackler he is…took a run at South Carolina quarterback Connor Shaw when he tried to get out of bounds along the sideline arriving from the middle of the field to the sideline and drove him under the bench….don't see him coming off the field in nickel situations….will not have to sub for him because of his ability….is a tough competitive player like Minter of LSU that enjoys the physical side of the game….will have to answer questions at the Combine of why he was suspended for the first four games of the 2012 season. Is only a Junior player so scouts are still trying to get a handle on him but potentially could be a "Box" player on the Cowboys board if things don't check out right so stay tuned.
·   *     Khasseem Greene             6-0, 234                              Rutgers                  Outside Linebacker*
Was the two time defensive player of the year in the Big East…..is always around the ball….averaged slight over ten tackles a game this season….is a wrap up tackler in the open field…plays with first step quickness and balance…is able to read and react with outstanding quickness…can be a little straight line in [embedded_ad] the way he runs…like Ogletree of Georgia was a former college safety so you see the awareness in coverage plus the ability to make plays on the ball…didn't see a herky–jerky player when he dropped in coverage…is a fluid moving…has a feel for how to blitz…tends to try and slip blockers more than take them on and this might be more because of his height….played as a weak side linebacker at Rutgers and could be a fit for the Cowboys as well in this position….is a very productive player and you see it on tape…could see him initially as a backup outside linebacker and special teams player because of his instincts, quickness and tackling ability....has a nice history of making plays.