(Editor's Note: Each week, the staff of DallasCowboys.com will present "6 Days to Sunday" for the upcoming game, presenting a daily update for each team as they head into the upcoming contest. This week, the Cowboys look for a 2-0 start when they travel to face the Denver Broncos.)
WHAT: Dallas Cowboys (1-0) at Denver Broncos (1-0)
WHEN: Sunday, 3:25 p.m. (Central)
WHERE: Sports Authority Field at Mile High
TELEVISION: Fox (Joe Buck, Troy Aikman & Erin Andrews)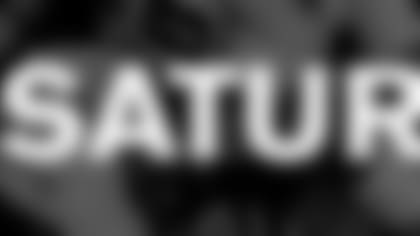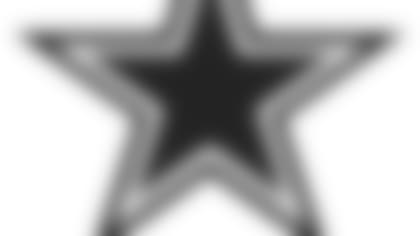 The Cowboys traveled to Denver for the first time in 2009 and will be looking to get their first Mile-High win in the regular season since 1992, which proved to be the first of three Super Bowl seasons in the 90s. It's also been 34 years since the Cowboys started a season 2-0 by beating teams that had winning records the previous season. The Cowboys knocked off the Giants last week 19-3 and look to get their first road win against the Broncos, who missed the playoffs in 2016 despite a 9-7 record.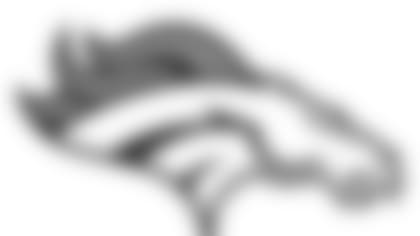 The Broncos know a thing or two about getting off to a good start to the season. A win Sunday over the Cowboys would give Denver its fifth straight 2-0 record. In fact, in three of those four years, the Broncos got up to a 4-0 start to the season. September has obviously been good to the Broncos, especially at home where they've won their last 10 games in the first month of the season.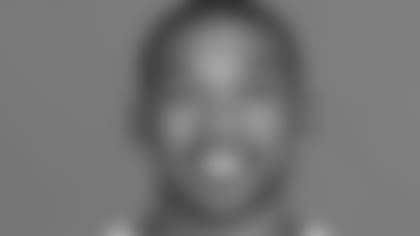 The Cowboys have ruled out Orlando Scandrick for Sunday's game with the Broncos with a hand injury that required surgery on Monday. Scandrick participated in some conditioning drills Friday at the early part of practice. He said he feels little to no pain on his left hand but the concern seemed to be more about a possible infection after the stitches are removed. It seems likely he could be ready for the Monday night game in Arizona on Sept. 25.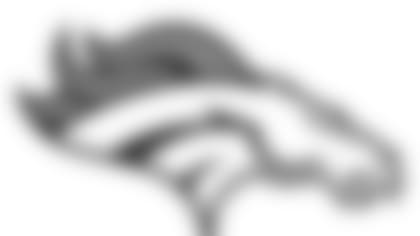 The Broncos have their share of injury concerns, especially on the defensive line, where Jared Crick has been moved to IR with a back injury. Defensive end Zach Kerr is also questionable with a knee injury. Former Cowboys guard Ron Leary, who starts at right guard for Denver, is questionable after leaving last week's game with a concussion. Don't forget the Broncos are on a short week having played on Monday.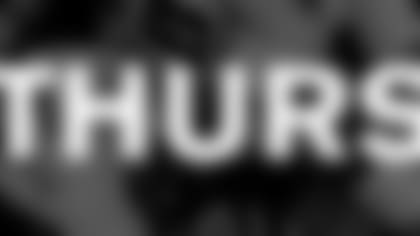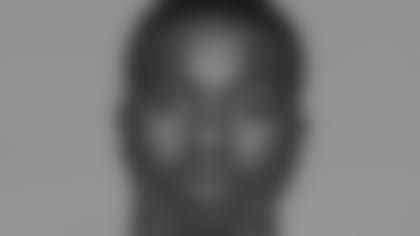 Getting used to the altitude in Colorado won't be easy for many players who are expected to play there for the first time this weekend. Only three players on the Cowboys' roster played in Denver during the 2009 season and one of them – Orlando Scandrick – isn't expected to play. The one guy who might see more playing time because of Scandrick's injury knows a thing or two about the altitude. Rookie Chidobe Awuzie played at the University Colorado and said his teammates must be ready for it. "It's definitely something to have to deal with. The first time I went out there I was real tired. Everyone better be prepared. Just hydrate, run during practice. You need to keep having your lungs going and stay hydrated and you'll be fine."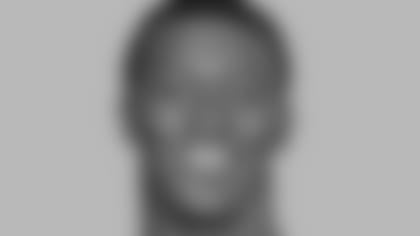 Hobbled by injuries for most of training camp and the preseason, Broncos wide receiver Demaryius Thomas was able to contribute to the offense Monday night with five catches for 67 yards. That's actually a tad low for his standards, considering Thomas is one of three players in NFL history to have five straight seasons of at least 90 catches. Thomas kept that streak along last year with 90, joining Marvin Harrison (five straight) and Torry Holt (six) as the only players to accomplish that feat. In his only meeting with the Cowboys back in 2012, Thomas had five catches for 57 yards.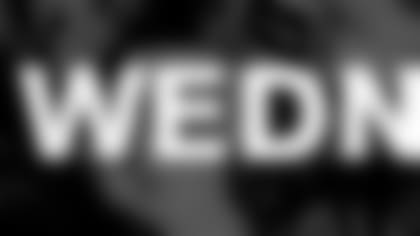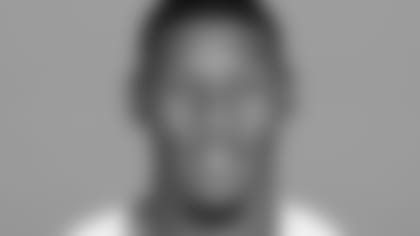 Starting wide receiver Terrance Williams (sprained ankle) was officially listed as "Did Not Practice" Wednesday at The Star. Earlier in the day, head coach Jason Garrett said he anticipated Williams would try "to do something" during the practice. It might not have been enough to officially list him even as a limited participant. Still, it sounds as if the Cowboys are preparing to get Williams ready to play Sunday in Denver. After last week's game with the Giants, Williams played through the pain and left the stadium with a walking boot. But said if it comes to down to pain tolerance, he expects to be in the lineup. (Click here for full Cowboys/Broncos Injury Report)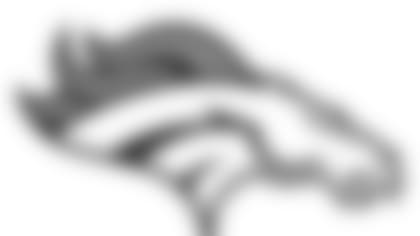 For the second straight week, the Cowboys are facing a team that has plenty of issues on the offensive line. Dallas was able to take advantage of the Giants' problems in Week 1 – just like the Chargers did to Denver in the Monday night game. Denver head coach Vance Joseph said "the pass protection just wasn't very good." Denver has a rookie left tackle in Grant Bolles and newly-acquired vet Menelik Watson starting on the outside. They combined to allow four sacks to the Chargers, who have a pair of former first-round rusher Joey Bosa and Melvin Ingram. "We went up against two elite pass rushers but there is no excuses there. We've got to play better on the edge as far as blocking speed rushers."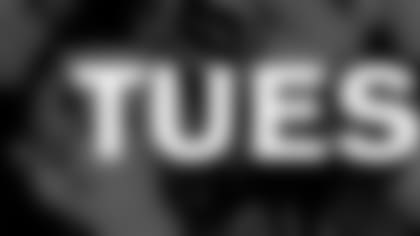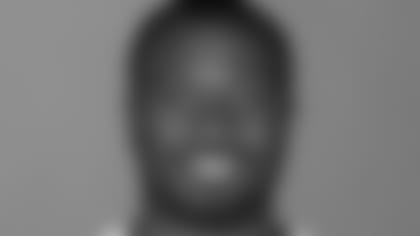 Getting turnovers is the key for any defense, but the Cowboys don't seem to be settling on just a solid 2016 season that saw them rank ninth in the NFL with a +5 turnover margin. Cornerback Anthony Brown, who just so happened to snag the Cowboys' only turnover last week with a fourth-quarter interception of Eli Manning, relayed a goal set by defensive coordinator Rod Marinelli. Brown said his teammates have been challenged to create 40 turnovers this season. That would average to be 2.5 turnovers a game, so the Cowboys obviously have some catching up to do.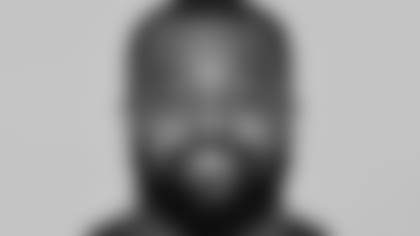 Former Cowboys guard Ron Leary might not get the chance to face his former teammates this weekend in Denver. The Broncos' starting right guard had to leave Monday's win over the Chargers with a concussion. The team confirmed Leary was in the concussion protocol and considering the turnaround to get players back from head injuries is seven days, there's a chance Leary could miss since the Broncos are on a short week. Leary signed a four-year, $35-million deal this offseason with a $20 million guarantee.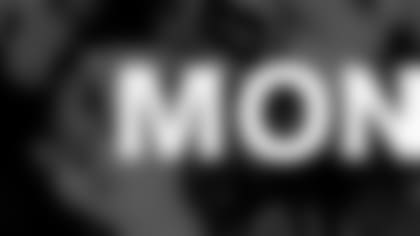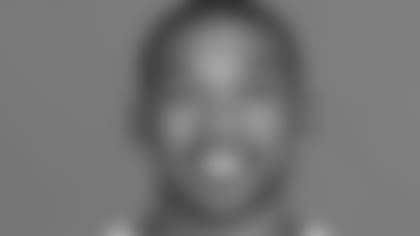 Cornerback Orlando Scandrick underwent surgery on his left hand, a procedure that could keep him out of action this Sunday in Denver. Scandrick suffered the injury midway through last Sunday's win over the Giants. He missed all of 2015 with a knee injury and battled through some hamstring issues last year before coming back strong here in training camp and the preseason. The Cowboys are hoping Scandrick will be back in the near future, perhaps playing with a cast or protective brace.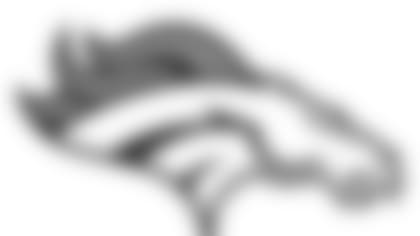 The season opener had to wait one more day for the Broncos, who outlasted their AFC West rivals in a Monday Night win over the Chargers. Denver saw its 24-7 fourth-quarter lead trimmed to 24-21 and needed a blocked field goal in the final seconds to secure the win. Quarterback Trevor Siemian passed for two scores – both to tight end Bennie Fowler – and rushed for another to account for Denver's three touchdowns.