The impersonation is supposedly legendary. In fact, Dak Prescott has called it "second to none, the best" and even the subject of this impression, Jason Garrett, has good-naturedly acknowledged it as well.
The voice is still a work in progress, but Cooper Rush apparently has his coach's mannerism's down flat. Of course, it helps when you've got short-cropped red hair, a similar complexion and are roughly the same height. Rush had a head start from the beginning.
"He's got everything he needs to make the impersonation work," agrees Prescott.
But as he battles his way through this year's training camp, where he most definitely did not have a head start, Rush is trying to do more than just impersonate Garrett off the field. There's the little matter of his on-field play that has some wondering just what might be. Garrett, after all, came from a small football school, didn't particularly overwhelm anybody with his athletic talent, but was known as a smart and poised quarterback.
Although he was primarily a backup, Garrett went on to enjoy a professional career that spanned 15 years, which included seven seasons with the Dallas Cowboys. That's the kind of impersonation Rush is really hoping to master.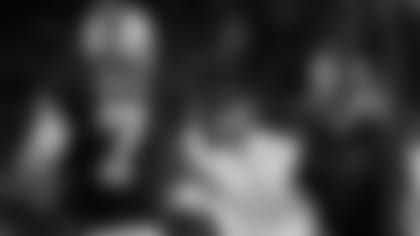 "I feel confident in my ability and my team's ability," said Rush. "But every day I've got to keep improving. I've got a long, long way to go. Every day, every snap, there's something new I'm learning."
If there's one thing that Rush has proven he can do thus far in his young life, it's learn. He joined the Cowboys with the reputation as a guy who studied voraciously and who enjoyed the mental aspect of the game and being able to read a defense and take advantage.
"There's something about him that understands concepts," says his father, Matt. "He kind of gets the bigger picture, almost like a coach's mind. On the why we're doing this, not just the how. He's always been analytical that way."
Unlike many of his peers growing up, Rush's favorite subject in school was math. But much like any typical kid, he also played a variety of sports, really whatever was in season. He and his two brothers – Dillon, a year younger, and Owen, who is entering his sophomore year with the Grand Valley State golf team – would talk dad into being the fourth for whatever the game was that night.
 "Looking back, I don't know how he did it," said Rush of his dad, who played baseball for two seasons at Notre Dame before an injury sidelined him. "Tired after a 12-hour day, he'd go and play in the backyard or two-on-two basketball in the basement. That definitely translated into making us better athletes and better people. I'm really thankful for him."
And in case you're wondering, the Rush basement was no spacious gym. The quarters were tight and the ceiling only eight-foot high.
"That's why I had a hip replacement and can't raise my right arm," Matt said with a laugh. "We used to have some good after-dinner basketball games and football games on our knees in the basement. We tried to do it constructively, so we didn't hurt each other, but they always played for keeps. That competitive spirit was alive."
Rush went on to play basketball throughout high school and continued with baseball into his freshman year, but as early as fifth grade is when he really started gravitating toward football, and more specifically being a quarterback. Quiet and focused even as a kid, the position came naturally to him. And it obviously helped that he also had some size and a better arm than most.
"I always razz him. I say if I wasn't here, he'd be a tackle because he was such a big kid," said Lansing Catholic High School head coach Jim Ahern. "He came out [for spring football tryouts] after baseball season was over and said, 'I'd like to try to throw some.' I didn't know him very well. I'd only been here a short time. I thought, 'God, this guy looks like a tackle, not a quarterback.'
"Well, he threw the first one and I thought, 'We're going to be OK.' He started for us the next three years."
Not only did he start, Rush excelled. He led the Cougars to an undefeated regular-season record in 2010, and then repeated the feat in 2011. In that second year's Division 5 regional championship against Dowagiac Union High School, he set Michigan state records with five touchdown passes in one quarter and eight overall for the game.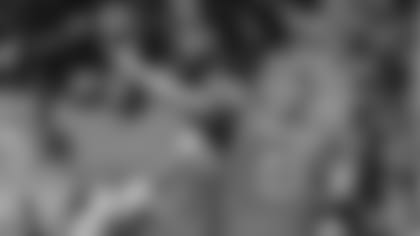 "In high school, when he threw the ball, you'd sometimes wonder, 'Where the heck is he … oh, that's a perfect pass,'" says Ahern. "He knew where to lead the kids."
But that magical 2011 campaign came to an end with a surprising loss in the state finals. Rush threw for nearly 300 yards and had three touchdowns in the title game as his team put up 26 points. But unable to do much on defense, Lansing Catholic surrendered 56 points in the loss to Powers Catholic (Flint) High School. Even worse, it was to a team that they had thoroughly trounced earlier in the season.
"It's probably one of the most disappointing games I've had because we were a very good football team," says Ahern. "We had a lot of good kids around him, both in his class and the class behind him, but we fell on our face there. We should have never lost that game."
A captain in his final two years with the Cougars, Rush wrapped up his prep career owning nearly every school record, totaling 7,248 passing yards and 80 touchdown throws, his 48 scores in his senior season also a state mark. He earned First Team All-State honors in 2011, was the Associated Press' Michigan Division 5/6 Player of the Year and was ESPN's Michigan Gatorade Player of the Year.
Given those accomplishments, Rush probably had his pick of the litter as far as college choices, right?
First off, he played in a smaller division, his high school having an enrollment of just more than 500 students, and most of those accolades came during his final year at Lansing Catholic, which for those in the recruiting game is considered late.
He was also not the fastest guy around, a bad fit for the offensive systems of some university programs, and he was admittedly a bit pudgy, weighing in at around 235 pounds in high school. And by nature, Rush was just a pretty quiet guy, leading some to think he might not be a true leader, a requirement for any quarterback.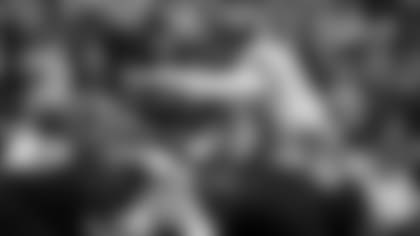 "It bothered me a little bit when we were recruiting him," said Morris Watts, who was then the offensive coordinator at Central Michigan University and is now an offensive analyst at Arkansas. "Just the fact that he was so quiet. Would he be forceful enough? When we would go visit him and recruit him, you almost had to pry words out. He's just not real talkative.
"Well, he's a whole different person when he's taking charge of the offense on the field."
Matt Rush admits he was a little disappointed in the recruiting process and the fact that there wasn't more interest from colleges: "You're like, 'Gosh, he's pretty good. He's never going to run a 4.2-second 40, but he's got some good brains and he's a good team member, a captain type. Why aren't you looking at him?' I was kind of surprised and so was his coach."
"Yeah, a little bit," Ahern agrees. "Especially with as many schools that came in to look at him. Almost every MAC [Mid-American Conference] team was in, a couple of Big Ten schools were looking as well. Northwestern showed a lot of interest early and then backed off late.
"I mean, everybody wanted him to come to all of their camps, that kind of stuff. But like I told them, 'If he could afford to go to all these camps, he wouldn't need your scholarship. Everybody wanted him to go to camps. It was ridiculous."
In truth, Rush had only three colleges that really appealed to him: his father's alma mater, nearby Michigan State and Central Michigan, which is less than a two-hour drive from his hometown of Charlotte. Notre Dame wasn't interested and the Spartans signed a quarterback out of Ohio, wanting Rush to enter their program as a walk-on. That left only the Chippewas.
All along, Matt emphasized that his son needed to find a school where, in the event he got hurt or couldn't play football, Cooper would still feel comfortable. Central Michigan was a perfect match. Once the offer came before his senior season, the search was over.
"It was my only offer, but I loved it right away," said Rush. "I was under-recruited, I sort of started late in the recruiting process, but it was the greatest decision ever."
"He took the offer early, which for me, I was kind of glad it happened because then he could concentrate on the season," said Ahern. "He said, 'I'd like to go, so why wait around?' He pretty much made up his mind what he wanted to do and did it."
"We had some other schools look at him real late, but he was committed, so he wasn't going to change anything for that," said Matt. "He said, 'I made a commitment and I'm going through with it.'"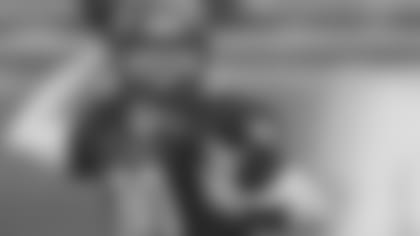 The start of Rush's collegiate career took a pause as he redshirted his first fall on the Central Michigan campus, although he did earn the school's Scout Team Player of the Year honor. But then when he came back for what would be his freshman season, he found himself third on the Chippewas depth chart behind junior starter Cody Kater and redshirt sophomore Alex Niznak.
In the first game of the 2013 season, though, a showdown at Michigan, Kater was lost for the year with a broken collarbone. Niznak then came in and completed just 11-of-22 passes for 131 yards with one interception.
Of course, that was against the powerhouse Wolverines. Such things could be expected. The next week Central Michigan was at home against New Hampshire, a FCS or Division I-AA opponent, albeit a good one. Still, a victory was more or less expected.
But midway through the second quarter of that affair, Niznak had completed just two passes for seven yards and had another interception. Behind that shaky effort, the Chippewas found themselves behind, 13-0. In came Rush.
"It was rainy and cold," Matt says. "I'll never forget, we're down by our goal line. They called a play and I was thinking, 'My God, you gave Cooper the ball and let him throw that on our own 3-yard line? In the rain? Are you crazy?' It was a touchdown, 97 yards."
That score tied a record for the longest in school history. Rush finished the game with 326 passing yards, three touchdowns and no interceptions as Central Michigan came back to win, 24-21. Needless to say, the job was his.
"Just from practice and the kids being around him, everybody believed in him," says Watts. "The seniors, everyone knew that it was just a matter of time before he was going to be the guy. So when he came in that game and started hitting the different routes, that even upped the level of belief in him from the guys."
Current Cowboys teammate Kavon Frazier was a part of Rush's incoming class at Central Michigan, but already had one season under his belt, having played as a true freshman. He remembers the quarterback's impressive debut.
"Honestly, we all knew he could play," Frazier says. "We knew what he was going to do when he came in and he balled out."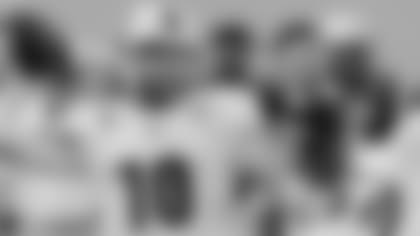 Rush went on to start 49 straight games during his collegiate career and totaled 12,894 passing yards over his four seasons with the Chippewas, a total that was actually only 12 yards short of setting the MAC record. Dan Lefevour threw for 12,905 yards while with Central Michigan from 2006-09.
"I felt bad for him," says Ahern. "I watched the last game on TV, and just in the fourth quarter he had about four passes dropped. If any one of them had been caught, instead of being second, he'd have been at the top in MAC history."
"That was kind of a bummer," admits Matt, "but that's another dad thing more than the kid. He told me, 'Dad, my freshman year I could have made another pass. It all works out.' He just has a lot of perspective that way."
Over the course of all those outings with Central Michigan, two stand out. The first was the 2014 Bahamas Bowl. One of the craziest games ever played, Rush and the Chippewas found themselves down 49-14 to Western Kentucky midway through the third quarter.
"It was ugly," says Watts. "It was one of those where you sit watching it as a coach and you are almost hoping it would hurry up and get over."
"I was there and I would have turned the TV off," Matt Rush says. "It was so bad."
By that point, Cooper Rush and his teammates were simply playing for pride, just hoping to not let it get any worse. And then a funny thing happened on the way to the final gun.
"We had a 34-point fourth quarter," says Rush. "I think they got a little tired on defense and we kind of relaxed and started making play after play."
On the game's final snap in regulation, Central Michigan was trailing 49-42 and was on its own 25-yard line. But Rush then hit his receiver 48 yards down field and three laterals later Titus Davis dove into the end zone for the unlikely score.
In the end, though, the Chippewas went for the two-point conversion and the victory, only to have Rush's pass fall incomplete in the back of the end zone. After all that, they lost 49-48.
"Cooper is a gamer," says Frazier. "He just gets out there and makes plays."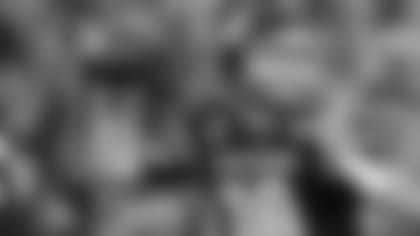 The second of those memorable games that stands out during Rush's tenure in Mount Pleasant came just last season when Central Michigan went into Stillwater and shocked Oklahoma State with another last second Hail Mary pass by Rush and a lateral to the end zone, this time for a 30-27 victory.
That one, however, was met with controversy because the officials mistakenly gave the Chippewas an extra down, a fact that some of Rush's new teammates have been sure to point out.
"They have already given it to me," says Rush with a smile, talking about some of the grief he's taken from the current Cowboys who came out of Oklahoma State. "But we played really well, really tough, caught a break and made the most of it."
"That will go down in history," Matt says. "The refs will never forget that one. But it felt like a win all the way. Even though it was a tough call, they played a great game."
Despite the on-field success, just as important to Rush and his family was the fact that he earned Academic All-MAC honors in each of his four seasons while leading the team. He graduated with a 3.9 grade point average in actuarial science.
"I used to tell him that I can't even pronounce actuarial science," says Watts, "much less worry about making a grade in it."
So impressive was Rush's classroom work that he was the first Central Michigan player in 29 years to be nominated for the National Football Foundation National Scholar Athlete Award, one of just 12 finalists. And while he didn't win the prize, the event that took place at the Waldorf Astoria Hotel in New York was still special.
"When you really think about it, it's kind of the ultimate package award with athletics, academics and social service," Rush was quoted at the time. "It's really cool to be honored with some great people, and you get recognized for something other than just your athletic ability."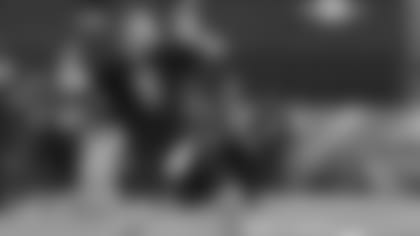 But much like what he went through during the recruiting process in high school, Rush faced some of the same doubts and lack of interest when the time came to go to the next level. And the reasons were primarily because of his lack of foot speed and concerns about his arm strength. It didn't help either when his results from the NFL Scouting Combine were also among the worst.
After graduating in December 2016, he spent much of the spring in Florida training with respected quarterbacks coach David Morris. There Rush worked on his technique and improving his throwing by getting more out of his lower half. He also dropped weight and got stronger. He may never be confused with a Dan Marino or even a Jeff George, but as father is quick to say, "He's got enough arm."
"You know, his arm strength is not a cannon, but he has such a good sense of timing and when to release the ball that it makes up for a lot of it," says Watts, whose coaching career also included stints with Michigan State, LSU, Mississippi State and the Tampa Bay Buccaneers, among others. "I don't think it's prohibitively weak at all. He doesn't have that shotgun that some guys have, but some of those guys who've got that type of arm don't even come close to the accuracy he has.
"That was the one thing I told him. The speed of the game is going to be what you really have to learn and study because those windows that you're going to be throwing into are a lot smaller and close a lot quicker. He's the kind of guy who will adjust to things like that."
For Rush's part, he just tried to ignore the countless projections and scouting reports that come with the exhausting draft process, including one report that referred to him as "frumpy." The goal for him was to keep his head down, keep working and hope for an opportunity.
When the 2017 draft finally arrived, Rush knew his name would not be among those called on the first two days. The projections early on were he could be a possible pick in the later rounds on the third day, which was Saturday, April 29.
So did the family all gather around for a big party? Sure, they did.
"My middle son, Dillon, it was his graduation day at the University of Michigan and it was also his birthday," says Matt about that same Saturday. "So we had to tuck in Cooper's draft day with the rest of the family things going on. We had a lot of fun."
Unfortunately, amid much anxiousness, the draft came and went without Cooper's name being called. But almost immediately he began to hear from NFL teams wanting to bring him on board as an undrafted free agent. Chief among those was Dallas.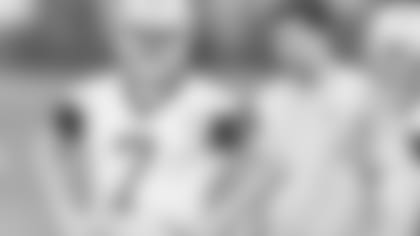 "He's the right kind of football guy," says Chris Hall, the Cowboys assistant director of college scouting. "This guy has played a lot. He's played in championship games, he's won big games, and he's got leadership ability. He's got a lot of those traits you look for in a quarterback."
Rush already knew a couple of guys on the roster and was aware of the reputation the Cowboys have for giving rookie free agents a chance, including recent players like Miles Austin, Barry Church and most notably Tony Romo. And his college head coach, John Bonamego, had some connections with the Dallas coaching staff, which also helped. Much like with his decision to go to Central Michigan, the Cowboys overall seemed like the perfect fit.
"It's good to see how far he's come and to see him here with us," said Frazier. "I'm definitely excited for him."
First and foremost for Rush was to then hit the playbook. As he has done throughout his amateur career, his smarts have more than made up for any perceived lack of physical ability, and he knew that would be the secret to any success at the pro level, especially starting out as a rookie when practice reps are hard to come by.
"I've got a good memory, I can figure things out pretty quickly, so I've just been really diving into this one," says Rush. "It takes a lot of work, but I love that. I love to prepare. I love to be around it."
Watts tells the story of how Rush couldn't walk through the Central Michigan football facility without stopping to watch more tape. He'd do his normal meeting with the coaches, then drop in on the receivers meeting and talk to them about what was ahead. After going to eat dinner, if he had to come back for any reason, odds were he'd find an empty room and sit down for another hour-long video session.
"In meetings he was like a sponge," says Watts. "You couldn't throw enough stuff at him. He always wanted to learn. In everything he does, whether it was the classroom, a pickup basketball game, anything that he did, you'd always notice that he competed to win. It was important to him to be the best that he could be at whatever he was doing. He's as fine a young man as I've seen in all my 55 years of coaching."
Still, the expectations surrounding Rush heading into training camp was that he would be vying for a spot on the practice squad at best. The Cowboys seemingly already have their quarterback of the future in Prescott and a reliable veteran familiar with the system in Kellen Moore.
And there was the whole arm strength thing to consider. Would it be an issue?
"He's got a good arm, not great, but probably good enough," says Hall. "But timing and anticipating and things like that can overcome a little bit of arm strength. And (smarts) is imperative. You have to have that at that position. He's had to know what to do when he did get his chance, otherwise he'd have no chance."
Which is just what he has now … a chance.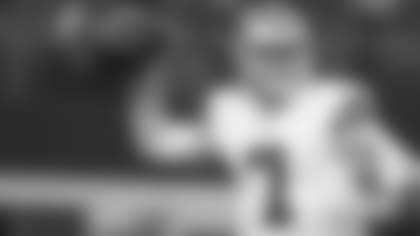 One of the biggest surprises of training camp and the preseason, Rush has been stellar through the Cowboys' first four exhibition games, throwing a touchdown pass in each with six scoring tosses overall. He also has yet to throw an interception.
After hitting his mark on 9-of-18 pass attempts in the Hall of Fame Game, his first NFL action, he then completed 17 of his 20 throws combined in the next two preseason contests, which included leading the team to a 24-19 victory in the second half against Indianapolis.
With Moore struggling through those same games, Rush's effort earned him second-team reps in practice. Then when the first-stringers were done for the night against Oakland in the fourth preseason game, it was the rookie who got first crack with the second-team offense.
Rush responded with another outstanding performance, completing 12 of his 13 attempts for 115 yards and a 143.1 passer rating. He also ran the ball once for 13 yards and a first down. And he again showed poise and composure.
On his third series of the night, Rush had the ball knocked loose by a Raiders rusher with the fumble returned by Oakland for a touchdown. But unfazed, he bounced right back and led the Cowboys on two consecutive scoring drives for another come-from-behind win, 24-20.
"He's a next-play guy," Prescott said to reporters after the game. "I'm a fan of Cooper and just the way he goes about his business. I think that shows right there that he's not paying attention to what's already happened. He comes back and just runs the offense as he's been coached to do and he does a great job of that."
And the second of those touchdowns? The winning points? That came courtesy of a 44-yard perfectly placed bomb to wide receiver Lance Lenoir streaking into the end zone. So much for arm strength.
Now the decision on what to do with Rush has changed for the Cowboys with owner Jerry Jones saying after the Raiders game, "I'm very impressed. We won't be waiving him. I'll tell you that right now."
That's because the consensus is that if Dallas doesn't sign him to the roster as the third or even backup quarterback, Rush won't make it to the practice squad. Another team will come in and quickly scoop him up.
"He understands how you play this position from the neck up," says Prescott. "And you don't let when you were drafted, anything like that, affect you. I think he's used that to motivate himself."
"I think the biggest thing with all of our guys right now is to take advantage of the opportunities when you have them," says Garrett. "Be ready, be prepared. One of the best things he's done is just that. From Minute One, rookie minicamp, all through the OTAs and certainly through training camp and the preseason games, he's been ready for his opportunities."
In a nutshell, Rush has simply looked comfortable. Remember, he played a lot of football in his collegiate years, 50 games in total, and although the speed of the NFL is obviously faster, that experience has proven vital.
"He knows the game," says Frazier. "I think that's definitely helping him right now."
"He's got some things that I don't think you can coach," says Ahern. "The composure in the pocket and being able to still look downfield, you can't coach that. He has that talent."
 "He's feeling confident," says his dad, Matt. "He's got a lot to learn, but he feels like he belongs. That's the thing. He said, 'Dad, I belong in the mix. I'm confident. I want to make this team.'"
And with the final roster cuts fast approaching it looks like he will because, as Garrett recently said, "He's a better quarterback than an impressionist."
But it still sounds like a pretty good impersonation.