There will be a couple of unique trends at stake Sunday when the Cowboys and Seahawks square off at CentruyLink Field.
One of them makes a little more sense than the other. But nonetheless, history says that both Dallas and Seattle will have the upper hand in this game.
However, unless there is another tie in the NFL, which has been the case each of the first two weeks this year, something theoretically has to give.
The Seahawks have won 14 of their last 15 season openers, dating back to the 2003 season.
The Cowboys have won 14 of their last 15 games in Week 3 of the season, dating back to the 2003. Technically, a couple of the wins have occurred in the following week, but because of a bye week, the Cowboys have still won all but one of their last 15 in the third game of the season.
Here we are, the Cowboys sitting at 1-1 and the Seahawks desperately needing a win at 0-2.
Now, the Seahawks' stat isn't too surprising. Seattle has one of the best home-field advantages in all of football. And in those 15 years, the Seahawks had a winning record in 11 of those seasons, including two straight trips to the Super Bowl. So winning games at home isn't a huge surprise, although it's an impressive streak.
As for the Cowboys, winning the third game of the season doesn't have a lot of rhyme or reason. Of the 15 games, nine have been on the road, including last year's 28-17 win over the Cardinals.
The only loss actually has been at home in 2015 when the Cowboys lost a commanding first-half lead and fell to the Falcons, 39-28.
Check out the last 15 Game 3's for the Cowboys since 2003: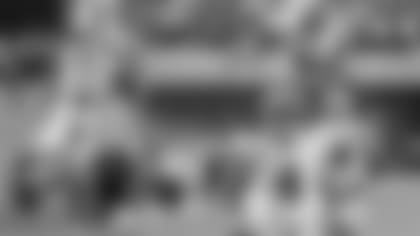 2017: Cowboys 28, Cardinals 17:
In a game overshadowed by pre-game protests with the Cowboys uniting together as an organization before the kickoff, the Cowboys made some second-half plays to rally past the Cardinals, thanks to long plays from Brice Butler, who signed with the Cardinals this offseason but is now back with the Cowboys as of this week.