With the Cowboys' uncertainty at wide receiver at the backup spots, and the latest Dez Bryant situation, there has been plenty of speculation regarding the Cowboys possibly signing a veteran receiver, much like they did last year with Laurent Robinson.
The last couple of days here at Valley Ranch, I have taken the opportunity to sit down and study some free agent wide receivers who just might be on some emergency lists as we head into training camp. These receivers are in no particular order of how I would take them, just a short report on what I was able to observe.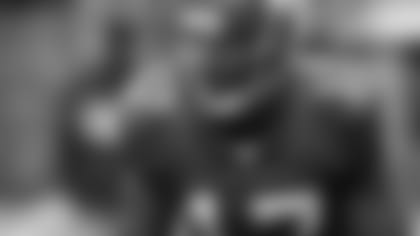 Mike Williams:  2011 Seattle SeahawksGames Studied: San Francisco, Dallas, St. Louis
Is built like a tight end, physically. Will usually line up as the X receiver on the outside, but did line up in the slot against Dallas. Will show a good initial start, then he labors to run. Almost comes to a stop when he is in route and trying to get into his break. Does nothing to threaten the corner's cushion because of his lack of quickness and speed. Corners can drive on him when he runs the curl because there is not enough separation in the route. The 49ers were able to do this a couple of times to him and Chris Chamberlain of the Rams undercut him on a route and got an interception. Will be physical in his routes to try and work himself open, and will use his hands on the defender to try and buy space. Was able to work a pass interference call against Alan Ball on a scramble by Jackson. His best trait is his hands. Made a very nice high, adjusting catch against the Cowboys on a slant route when he had free access inside and Terence Newman driving on him. Made the catch in some traffic. Caught a 55-yard pass to open the St. Louis game on a pass thrown by Sidney Rice on a trick play. Williams ran a stutter-go to get by the corner, but again, he wasn't able to run away from him. Was able to reach his hands straight out in front of his body to make the play. Like his slant against the Cowboys, it was a nice job of adjusting to the ball in flight. Have no problem with his ability to catch the ball, but I do struggle with how easy it is for corners to cover him because he has no extensive speed or quickness.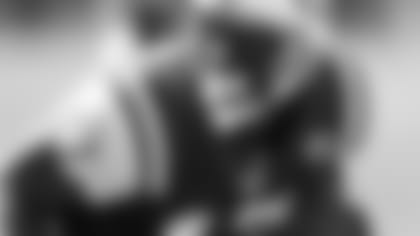 Plaxico Burress: 2011 New York JetsGames Studied: Dallas, San Diego, Buffalo
Lanky target that is like Mike Williams in his ability to play with a burst or any quickness. If the ball is down the field, he has little chance because he struggles to go get it. If the ball is in the framework of his body he can make plays all day. Will struggle some against the press but will work to free himself. The fact that he has to start, stop, then restart causes him problems. When he has free access in the route he knows how to work to get open in the zone. Like Williams, it takes him time to get down the field. Likes to cradle the ball when he catches it. Will see him jump for no reason in order to allow the ball to get to his body. Had a chance for an extension catch against Bryan McCann, but by not putting his hands up, McCann was able to knock the ball away. Later in the game, though, he was able to make a nice adjusting catch for a touchdown against McCann. Did a really good job of adjusting to a poorly thrown pass by Sanchez. Has always been a physical runner with the ball in his hands. Caught a sight-adjust screen against the Chargers and what should have been a four-yard gain, turned into 12 yards. Made a nice move on Antonio Cason in the open field for the extra yards. Later in the game was able to beat Cason to the inside to catch a touchdown. Has always been an outstanding red zone player. Ran a solid skinny-post between the safety and corner against the Bills that also resulted in a touchdown. Is a blow-you-up type of blocker. Delivered a blindside shot to Mike Jenkins that ruined his shoulder for the rest of the season. Is not afraid to light you up. Like him for his ability in the red zone because of his ability to get open, but it's less distance for him to have to cover. Still has the ability to make plays, but it just takes long for him to get in position.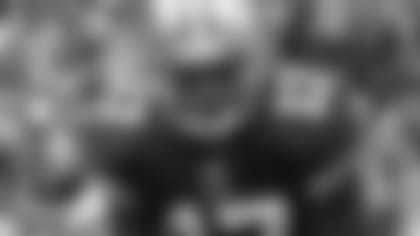 Braylon Edwards: 2011 San Francisco 49ersGames Studied: Cleveland, Washington, New York Giants (Regular Season)
Runs and moves the best among the receivers I have studied the last couple of days. Is a big, physical receiver that is not afraid to carry his routes inside. Runs a really pretty slant. Has the ability to adjust to the ball wherever it is thrown. With Alex Smith at quarterback had plenty of chances to work on his bad ball catches. In the Browns game, made a circus catch of a ball that was thrown so far behind him that he looked like a soccer goalie trying to stop a shot. In the Giants game, he was able to snatch the ball from behind him on a crossing route. Mentioned his ability to run the slant well because of his body type. Doesn't allow the defender to drive though him to get to the ball. He uses his body as a shield. Shows nice quickness on the slant. Did a nice job of adjusting to the ball in the air against the Redskins. Made a super sideline catch against the Giants getting his feet down after he ran an out, but against the Browns ran a similar route and didn't do as good of a job. Really like this guy's hands. He can snatch the ball running full speed. Does a good job of being physical when needs to beat the press. Is not afraid to mix it up with defensive backs down the field as a blocker. Gives really nice effort as a blocker. Was let go before the final game of the season so missed the playoffs. For a team that was wide receiver poor, other than Michael Crabtree, it had to be something serious because in the games I studied, his play was not that bad.
Mike Sims-Walker: 2011 St. Louis and JacksonvilleGames Studied: New York Giants, Baltimore
Is an interesting player because when I studied him in Jacksonville in 2009, he was on what I thought was the rise. He is like Williams and Burress when it comes to speed and quickness. In St. Louis there wasn't much sharpness to his routes. Not afraid to carry his routes inside and fight for the ball. Like Burress in that he is a body catcher. Will contort his body all kinds of ways to try and catch the ball. Do not see much separation in his routes. Aaron Ross of the Giants ate him alive when he played press coverage against him. Doesn't have the burst or quickness to fight the jam. Is a much better player when he has free access in the routes. Still doesn't run them with much zip or pace but does try and get open in zone coverage. Ran a nice corner route against the Giants. Against the Ravens he found a hole in the middle of the zone and sat down for a nice pass from Sam Bradford. Was released by the Rams and ended up back in Jacksonville, but ended the season with one catch for 11 yards. Is the youngest player of the group but showed the least of all of them on tape, which surprised me.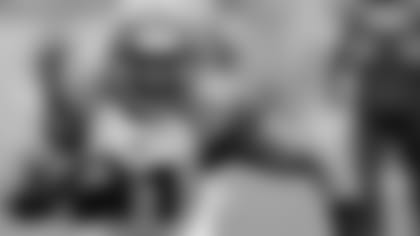 Terrell Owens: Cincinnati Bengals 2010Games Studied: New England, Baltimore, Pittsburgh
Owens sat out the 2011 season so my view of him was from the 2010 season with the Bengals. Will normally line up as the X but did play some slot in certain packages. Runs better than Burress and Williams, but not much better. When teams played press on him was when he struggled the most. Is like the other receivers when it comes to having to start, then restart. You just don't see much quickness in his game at all. In the Baltimore game, couldn't get downhill on a comeback to the outside because he didn't have the burst or quickness. Palmer threw it where he needed to, but Owens was just a step behind. When he was allowed to get off the line, he would build up speed. Long strider that doesn't make great cuts when running his routes. Is better when he can go vertical. Missed an opportunity on the opening play of the game against the Patriots when he went vertical but didn't adjust to the ball that Carson Palmer put up for him. Like Burress, he is a body catcher and if you put it on him, he can make a play. Doesn't always show the ability to adjust because there is some stiffness in his ability to turn. There are times where you see him fighting the ball. Does not have the most reliable hands, but again, put it on his body and he can cradle it. Does a really nice job of reading and understanding HOT routes and making sight adjusts. Took a hitch and fought his way up the field. Has always been a physical runner with the ball in his hands. Have seen him be very good across the middle and dealing with traffic, but have also seen him peek at defenders inside when the ball is in the air. Ran a route inside against the Ravens and you can clearly see him snap his head around to find Ray Lewis as the ball goes by. In the Pittsburgh game, he didn't run his routes with the same pace as he did in the other games. Owens is a freak of nature when it comes to his conditioning, but at 38 years old it's probably asking too much for him to once again play at the same high level that we have seen from him before.