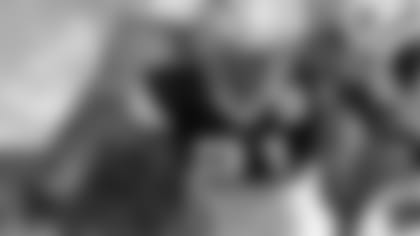 IRVING, Texas- There is nothing better than a good roster debate this time of year and on this club, there are still several spots that are yet to be decided. My DallasCowboys.com teammate, Nick Eatman wrote about three possible battles that could hinge on this final preseason game against the Texans.
Cole Beasley vs. Anthony Armstrong:
What is compelling about this battle is what Eatman points out about Armstrong and what he can do for the club if you take him to the game as opposed to what Beasley does. With Armstrong you get the potential for a core special teamer, a vertical down field player on the outside but also a player that does have the explosive quickness to play inside from the slot. He has shown toughness and the willingness to compete as a blocker as well. On the other side, Beasley can be a dynamic slot player that is a mismatch for most corners to have to deal with. From practices in Oxnard and the game in Oakland, he has shown the ability to play in the red zone either adjusting to make catches or finding open space in a short area. He might be a short player in height but he doesn't always play that way. His special teams value is only as a punt returner. The question this front office has to ask is for that fifth spot at receiver, do they keep Armstrong who can play outside and all their special teams, while they have Harris who can like Beasley play in the slot? What makes this decision so difficult is that even though Armstrong can play several positions, Beasley's skill out of the slot might be considered rare. With the way these offenses are going, the mismatch player appears to be the trend.
Sterling Moore vs. Micah Pellerin:
Three weeks ago, I would have said that Sterling Moore was a sure-fire lock to have made this football team but now I am not so sure. Moore's play has flattened out while Pellerin has found some opportunities that he has taken advantage of. Whether it has been the one-on-ones with the receivers or in team period, Pellerin tends to flash the ability to carry it over into the games. He plays with a physical nature and I like how he moves in the routes and how he maintains positioning in them. Pellerin is fiercely competitive and when he is beaten, he will usually bounce back with the solid rep. Moore on the other hand, can play several different positions. I have seen him line up on the outside, in the slot and in 2012, play even a little safety. What I have grown to respect about Moore's game is when he locks up in press coverage, he has the technique and upper body strength to not allow the receiver get up the field on him. He wasn't his best against the Dolphins in the opening preseason game but his practices in Oxnard were so good, that I just put that in the back of my mind. Five cornerbacks are going to be on the 53 man roster, Brandon Carr, Morris Claiborne, Orlando Scandrick, B.W. Webb and either Moore or Pellerin. What the front office must weight is what is the up side of both of these players going forward. Both have shown the ability to be physical but could either develop into a starter one day? Moore is very steady in any position he plays but there is a skill and nastiness with Pellerin which makes this a difficult call. [embedded_ad]
Danny McCray vs. Eric Frampton:
When you compare these two, it's more than just about special teams which both of these players are solid in that roles. I take more of the approach of which one of these players could help me if there was an injury to either Barry Church or Will Allen? The way this roster could look at safety is that behind Church and Allen, there will be two rookies in J.J. Wilcox and Jeff Heath. Wilcox could fill in for Church and Heath for Allen but the question now becomes do this front office what to play a rookie in either one of those spots at this point or would they feel better about running a veteran like McCray or Frampton out there? After watching both McCray and Frampton get opportunities last season, I would tend to believe that Frampton is a better option if they had to go that route. My eyes tell me that there are limitations in what McCray can do in coverage. I have no problems with the physical side of the game for him but I do worry about him having to play off the hash or in the single high look. I am not trying to make you feel like that Frampton is Darren Woodson but where he does have an advantage over McCray is in his ability to move and react. As far as the special teams, I still believe that McCray gives you an edge there but his limitations of playing in the defense has to be a concern especially if this team carries two rookies as backups. Another factor, could be the money for both of these players, which Eatman also pointed out. In an age where every dollar matters, this will also weigh heavily on the front office's minds if all things are equal.
Once this game against the Houston Texans ends on Thursday night, not only will the debate and speculation will be among the media and fans but in the draft room at Valley Ranch. You might want to call this a meaningless game in the preseason but there are plenty of reasons to pay attention of how it turns out for several players, I know I am.