David Helman:It's really fascinating to me the way two cultures can be so different while being so similar. Last night I went to a soccer match here in London with some coworkers – it seemed like something we had to do during our stay. Obviously, I'm not a stranger to live sporting events, but it was amazing to me how foreign it felt. The stadium, which belongs to Fulham Football Club, is called Craven Cottage – no corporate sponsor. It's also in the middle of a quaint London neighborhood, without the massive expanse of parking lots we're used to in the United States. None of that was as jarring as the sports book we saw inside the gate, however.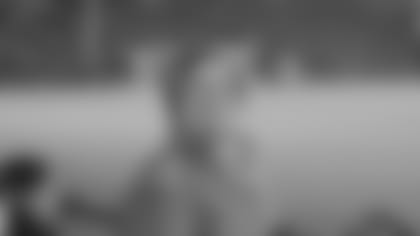 Apparently, in the United Kingdom, you can bet on matches inside the stadium – anything from the final score to who will score the first goal of the night. Considering how hard it is to gamble on sports in America, I was pretty blown away. We grabbed some beers, which you cannot drink in your seats, and drank them at the concession stand before heading into the game. Fulham was playing Blackpool Football Club, and the visitors raced out to a 2-0 lead. That led to another interesting development: soccer clubs separate their fan bases. Remember how much has been said about the number of San Francisco and Houston fans at Cowboys games this year? Well, it's nothing like that in soccer.
The Blackpool fans were all situated together in one corner of the stadium, and they let it be known how happy they were about their lead by singing and chanting. Of course, we were treated to one more twist on the night. Fulham roared back to tie the game, 2-2 – and that was it. After 90 minutes, the whistle blew, and both teams settled for a tie. That's about as foreign a concept I can think of for an American sports fan.
Nick Eatman:As much as I would've liked to be in the group that went to the soccer match Wednesday night in Fullum, something that I was told was a "must do" while I'm here in London this week, being a part of our radio show "Cowboys Daily in London" was a pretty special event as well. I'm actually excited to go back to venue again Thursday and Friday and perhaps Saturday as well. I'll be honest, when Derek Eagleton and I started doing that radio show "The Lunch Break" about 10 years ago, there's a lot of times when we just sit in the little studio and forget people are actually listening. Ok, obviously that's somewhat of a stretch, but it always surprises to be on the street anywhere and someone recognizes me because of that show. And certainly when we're in London, England you're just trying to understanding their accent, you definitely don't expect them to know you.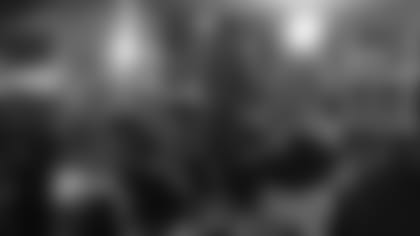 That was the best part of the show – just being able to interact with the true die-hard fans that live and breathe Cowboys news, despite the limitations of time difference and lack of exposure. I had a guy tell me that it was "surreal" to be talking to me because he tunes into the show daily and felt that he knew me. Then his wife says, "he listens to you more than he listens to me." But the best (or scariest) part of that family was when they decided to put their triplets – all less than a year old – into my arms for a picture. The first one was no problem, the second one was also relatively easy. But a third? Yeah the one in the middle was just balancing, but it was definitely a cool moment. Three beautiful babies with Cowboys' cheerleaders outfits, who were not scared by going to a stranger, even a goofy one like me.
Overall it was a great experience because these fans absolutely love the Dallas Cowboys, regardless how difficult it is to watch their favorite team. To be able to chat with them for an evening was a thrill for me. Much more than any soccer match could've probably provided.  
Bryan Broaddus:As writers at DallasCowboys.com, we all realize the importance and responsibility of the job we doing covering this franchise. I am in a unique situation working for this team because of being born in Dallas and my family having season tickets for over 20 years. I was a fan that lived and died each week with the fortunes of this team.
[embeddedad0]In my Cowboys life I have had much more living than dying. Since Derek Eagleton asked me to come on board now going on three years, I have really tried to put my feelings aside for the team and report in a way that is both critical but fair. I have felt like that I have managed this balance well even though some players, coaches and fans might not agree with that. On Wednesday night I had an experience that reminded me what it was like to be a fan again. I spent an evening in a London pub doing a simple radio show. It was a show that I have now done a hundred times but this was truly different. Sure it was with Steve, Nick, Mickey and Sydney but it was in a setting that I had never experienced before. It was a setting with a group of folks that were just like me some 35 years ago following this team.
There were folks from all walks of life in that pub – Chris, Jack, Nigel all telling me their stories of how blessed they felt that they could finally see us do our simple little daily radio show but also pay their hard earned pounds and see their beloved football team line up and play on Sunday night. Every single fan in that pub had a story and I was the one that was blessed to listen to them all. For one night it reminded me how important my job really is but it also reminded me of what it was like to once again be a Cowboys fan and that was fun.