/ Editor's Note: Each weekday, DallasCowboys.com's writers will field two questions from the fans. Click here to email your question now. **
@cory4280 : I think teams will put a big wide receiver in the slot and pass Orlando Scandrick's way. Should the Cowboys be looking for an improvement at slot corner right now?
Rob:Scandrick's played the position for three years now. He has faced big receivers like Vincent Jackson, Larry Fitzgerald and Kenny Britt. Bigger receivers have given him (and really the entire secondary) trouble at times, but more often if he's in the slot he'll face smaller, quicker guys. Overall he's done pretty well there since 2008. Without a sideline, it's a tougher position than most people think.
Josh: I do think those kind of guys have caused him more problems than the smaller receivers. He's not a huge guy himself, but he does battle and he is aggressive. He's a veteran in that spot, really knows the position. So no, I don't think the Cowboys should worry about him in the slot.
@frenchvision :Obviously the Cowboys like Jesse Holley's special teams ability, so why don't they give him more of a chance on offense?
Rob: Holley's effort is always there, but the combination of hands, speed and route-running hasn't been consistent. His special teams is an asset, but Raymond Radway and Dwayne Harris are certainly pushing him, especially if the Cowboys keep only five receivers.
Josh: It just doesn't look like he has some of the tools he needs to consistently win against good cornerbacks. Speed is the biggest issue. I think the Cowboys will be looking on the waiver wire for a guy who can both cover kicks and play a little better receiver, in a pinch. To me, that's more of a need than for a true receiver to replace Kevin Ogletree as the No. 3.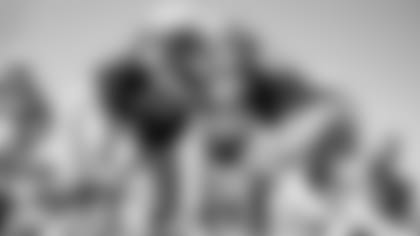 news
Mailbag: Who's Impressing On The D-Line?
I have noticed that the chatter of defensive tackle need has subsided for now. I feel we have a bit of everything at the position — a rotation of guys with size, athleticism, rush ability. How does the group look in pads?