/ Editor's Note: Each weekday, DallasCowboys.com's writers will field two questions from the fans. Click here to email your question now. **
@iseekthelord : Why has Mike Jenkins been out so long with a stinger? Is he going to miss the work?
Nick: Obviously it's an injury that has continued to bother him. And this isn't the time of year, especially for an established veteran starter, to rush back from an injury. I think it's fair to start to question just how bad this injury is and maybe it's time to call it something more, like a neck/back strain or something. I was always under the impression that a stinger is something that goes away rather quickly. And yes, I think not being out there while his teammates learn the new system is something will affect him.
Josh: I don't think stingers are necessarily a small injury, having seen safety Pat Watkins suffer reoccurring ones, seemingly week after week a few seasons ago. They're being precautious by holding him out of contact stuff. But sure, missing the practice is a bad thing. He needs to be much better this year.
@ScottVannoy :Will the shuffling along the offensive line be settled by Week 1, or could it continue into the season?
Nick: I think that is determined by the performance. If Bill Nagy starts and has no problems against the Jets, then I would imagine things will remain the same. But if he doesn't play well, and that goes the same for any player at any position, then I'm sure the Cowboys will make changes. But at this spot, I wouldn't be surprised if there is a quicker hook because it doesn't seem to be a big difference between guys like Nagy, David Arkin, Phil Costa and Montrae Holland.
Josh: That remains to be seen. It looks like Bill Nagy has the inside track to the job. The Cowboys would love it if one of their rookies could just take the spot and make it their own, but they can't afford to have that position hold them hostage. If it's bad, they'll change it.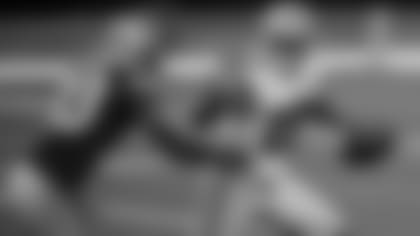 news
Mailbag: Is Dallas Being Disrespected?
How about we play that disrespect card and use it and be the team that comes out like a house on fire and goes up 14-0 early, rather than being on the receiving end?