/ Editor's Note: Each weekday, DallasCowboys.com's writers will field two questions from the fans. Click here to email your question now. **
(Editor's Note: Each day we will take the 2 best questions for our staff writers to answer from the Mailbag. /"Click here" to email questions now.)
MICHAEL GIBBS - PALM COAST, FL: Should we expect an overabundance of injuries once the lockout ends, since players haven't been allowed to rehab with team trainers or work out at Valley Ranch?
Nick: I would think that's a safe assumption. It's probably something that new strength coach Mike Woicik is already preparing for and it sounds like Jason Garrett has an understanding of that potential as well. That's why you won't see the Cowboys rush into practices once this thing is resolved. I would expect at least a week or 10 days of mostly conditioning work to start the camp.
Josh: You would think so, but it may not necessarily be the case. A lot of these guys are pushing themselves pretty hard in their workouts with private trainers or at different training facilities around the country. Who knows if they're doing any more or less than they would if they were at Valley Ranch this offseason. Some veterans may being going easier on themselves, which could be better for them. I just think injuries will be on a case-by-case basis.
DAVID FARRIS - ATKINSON, NH: We always hear that Gerald Sensabaugh could play either position. But is that really true, and which of the two do you think he is best suited to play?
Nick: Well, I imagine his best spot is strong safety, but he's got the skill set to play free safety. And let's not act like these are two completely different positions. In the old days, yeah you had guys like Ronnie Lott at strong safety and Merton Hanks at free. Now, because teams are trying to disguise coverages and schemes much more, safeties are basically asked to do the same things. One might come up in run support more than the other, and one might play back in a centerfield role a little more, but these safeties are rather interchangeable and they have been for a while.
Josh: He could play free safety if he had to, but I don't think that's his best position. A big difference between the two safety spots is that generally the strong safety moves around a lot more, either up into the box to play the run or to get matched up against a running back or tight end in the passing game. With a few exceptions, you want the free safety in a deep zone. I think it would be wasting Sensabaugh's skills, in a way, to simply have him play centerfield.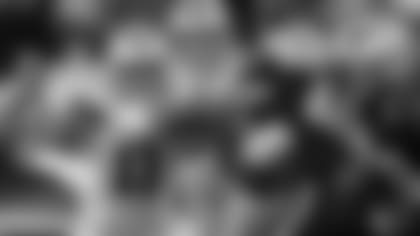 news
Mailbag: Assessing Micah Parsons' Progress?
Haven't heard much about Micah Parsons since he was moved to linebacker. How is he grading out at linebacker?