FRISCO, Texas – The Cowboys aren't about to give away their draft secrets, but they provided some hints, at the very least, on Tuesday afternoon.
With about 48 hours until the 2018 NFL Draft kicks off at AT&T Stadium, roughly 40 miles away from their team facility, Cowboys executives met with reporters to discuss the finer points of their thought process. Cowboys owner/general manager Jerry Jones, flanked by team executive vice president Stephen Jones and head coach Jason Garrett, took questions for 40 minutes on the state of their team heading into one of the biggest weekends of the year.
Here are some of the highlights from the proceedings:
Stephen Jones, on how the Cowboys view their offensive line going into the draft: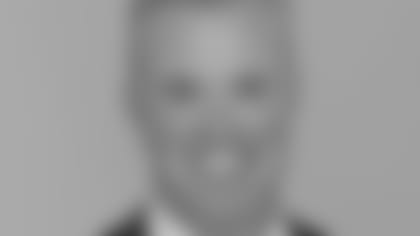 "I think at the end of the day, we're fortunate that La'el Collins is versatile. That's another huge asset for him in terms of him as a player, there's actually a school of thought that it's kind of a flip of the coin. He can be a hell of a left guard for us or a hell of a right tackle. Getting [Cameron] Fleming in here from New England obviously made a big difference, we feel like he's a much better tackle than guard. And I really think he's upgraded our offensive line compared to where we were last year with our top five guys. He does allow us -- really both players ... We think Fleming could go left or right tackle and La'el has that ability to play left guard and right tackle, so that we can kind of sit there and pick who's the best player."
on bolstering the linebacker corps for 2018:
"Well, I think we did a little bit there with Joe Thomas to help us out. But at the end of the day one of the things I'm really optimistic about is I think Jaylon [Smith] is going to take another step. He had to focus on playing the game last year. Put the rehab aside for the moment as he should and he went to work, tried to help us win football games and did an unbelievable job. He's going to take a big step this year. He already is, and I think he's going to improve tremendously. I think he's going to do an outstanding job for us.
on the possibility of adding to the linebacker corps in the draft:
"At the same time, we also know we could add a couple of players here in the draft. We have 10 draft picks and certainly look to do something there if the right guy is sitting there. We made moves we feel good about. We feel like we could go to work and put the right guys out there and get the job done. But the great news is we do have 10 draft picks and I do think obviously as we work our way through the draft, I don't know what level will be taken, but there are some really good linebackers out there throughout the draft that I think could step in and contribute quickly whether that's in a backup role, a special teams, but would be linebackers you'd love to have on your football team."
---
Jerry Jones, on whether the Cowboys are better today than they were at the end of the 2017 season: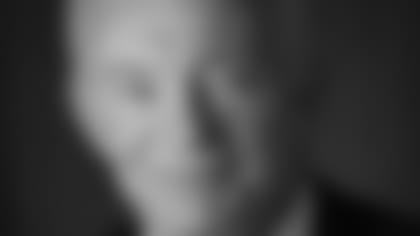 "Yes, I think we are if for no other reason than for we've got clarity with our personnel. We will have clarity, even more clarity after this draft. But we've got clarity. We have to recognize that we're not going to have a Dez [Bryant]. We have to recognize that we're not going to have [Anthony] Hitchens. Whether we address it in this draft, or whether we address it from within, we've got more clarity as to how to play against Carolina and opening up against them and win the game."
on whether he intends to use the opportunity as the host of the NFL draft to "make a splash" this weekend:
"Oh, I would not in anyway impugn the integrity of our decision-making in the draft room. I'm not throwing a helicopter in the middle of it. So, having said that, the answer is that we'll be pure to our main duty out here over these next few days and that is trying to do the best we can do to get some players on this team that can help us win."
---
Stephen Jones, on whether tight end is a priority in this draft: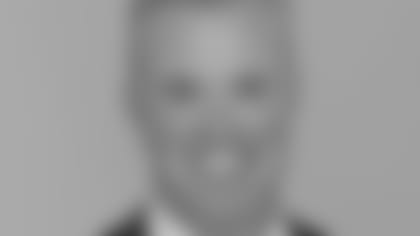 "As long as Jason Witten wants to play football, I'm betting on Jason. But I think more than that, I think some guys are getting overlooked on this football team. You talk about [Blake] Jarwin, you talk about [Geoff] Swaim. Those are some players that we really have high opinions of. It's real easy to get lost in the shuffle when you're playing behind a Hall of Famer like Jason Witten who never wants to come off the field. That's difficult. When you see them in practice every day, obviously you add Rico [Gathers] to that mix, and we did have [James] Hanna retire. We feel real positive about that spot."
on the thought of trading for a veteran player during the draft:
"As long as the player is under contract. You can't trade for a player who's not under contract. So if he's just been tendered and hasn't signed his tender, they'd have to sign him up under the tender to trade for a player."
on trading for a veteran player who wants a new contract:
"Then you're taking your risk if you decide to trade for that guy, then you're going to be dealing with him. Then it's your decision whether you want to extend him or you want to push the issue and see if he'll play football under his current contract. You'll figure all of that in as to whether you make that trade or not."
on assessing the safety position heading into the draft:
"Most of what we saw out there [in free agency] was not a complement to the group that we had — and I think that is a compliment to our group. We've got a good group of corners out there. Some of them are very versatile — I mentioned to you the names. And I think it's a great compliment to Xavier [Woods]. Even though he had some injury situations he dealt with at the beginning of the year, he did something that's very important, which is make plays on the ball. We knew he did that in college, and he took that to our level and made plays on the ball. He's certainly a guy that we feel very comfortable with. Now, you know, we've got 10 draft picks. Safety, just as I mentioned linebacker, is a place, at some point in the draft, I could see us beefing that up a little bit back there and seeing if we can create some competition."