Of the many appearances we do as Dallas Cowboys Cheerleaders, there are always those few that truly leave us with lasting memories and feelings of immense gratitude for this job.
They are the ones that reach further than just a simple exchange of "hello" and a signed squad photo. They are the ones that leave you with new friendships in the end.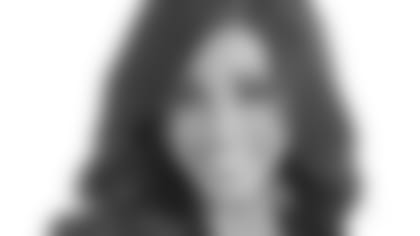 A perfect example came at our most recent visit to the breathtakingly beautiful land at Willawalla Creek Shooting Center. I must say, when I opened my itinerary to find this to be my appearance destination, I was instantly stoked and overjoyed. If you are lucky enough to be put on an appearance at Willawalla, you know that you are in for a good day.
We had the honor and pleasure of joining the celebration of the USAF 97 Fighter Pilot Wing Annual Event. This was the designated "guy's night" for the 75 fighter pilots who attended, so you can only imagine the entertainment and fun that we had in store.
We started off by catching up with the whole Willawalla crew. Our team has truly grown to love this family through our visits and the annual DCC Campout that they so graciously host for us.
Being that we were a surprise, we cunningly went to meet up with the pilots. Succeeding in our big DCC reveal, we joined the party for autographs, pictures and conversations, allowing us to learn a little bit about every pilot and his journey.
Each one came from a different background and had a different reason for becoming a pilot. We met men that had come from all over the country. Florida, Colorado, South Carolina, and I even met one who happened to have a daughter that dances at the exact studio I did while growing up in Keller, Texas. What a small world!
They insisted we stay and eat dinner with them, which was nothing short of spectacular, of course. The men of the Willawalla bunch are usually the head chefs for dinner and, boy, are they gifted ones at that. You can always be sure that the meals they serve will be delicious and fresh. It may have even been hunted off their land that very day.
Once you have finished your last bite of dinner, do not fret, the deliciousness is not over yet. Nita, the mama bear of the group, is a true rarity. She not only is one of the most hospitable people I know, but she can whip up some remarkable desserts, in particular "Nita's Éclair Pie." The sound of it alone brings me back to a nostalgic place.
To our surprise, Nita gave us an entire tray of her sweet treat for the road. My favorite part is that she gave us plastic cups to shovel the pie into because she knew we wouldn't wait until we got home to get plates. She knows us so well.
This just goes to show that they truly care about their guests. And just not for the sole reason of who we are as Dallas Cowboys Cheerleaders, but because they simply love others. Our security guard and driver could even attest to this. The two of them were invited in to join us for dinner and the night's festivities.
As I sat there and looked around at each and every person enjoying themselves and mingling with one another, I couldn't help but be overwhelmed with a sense of fulfillment and joy. I cannot even express how much Nita, Steve, Dwayne, Johnny, Tommy and every other member of the sweet Willawalla family means to me.
I am inspired by their kind-hearted ways every time I am privileged with the opportunity to spend time with them. They always welcome us with open, loving arms and send us on our way with full bellies and hearts … and a tray of that éclairpie, of course!