For what it's worth, I had a few random thoughts that came out of Sunday's Super Bowl game between the Ravens and 49ers. Some have to do with the Cowboys, some just about the game, and some about non-football related things altogether:
Just for starters, I probably need to clarify something I said last week that seemed to be misunderstood by a few people. I didn't say the Cowboys were a better football team than the Ravens. Not right now, not a month ago and not even in the Oct. 14 game in Baltimore. I said the Cowboys outplayed them and SHOULD HAVE won the game, but they didn't because they hurt themselves. They dropped a 2-point conversion. They gave up a record-breaking kickoff return up the gut. They didn't take advantage of 227 rushing yards and had to kick too many field goals. They didn't call a timeout in a crucial situation. They walked back to the huddle. They settled for a 51-yard field goal with a crosswind. And, they lost. They played well enough to win, just like they did last year against the Giants and Patriots, yet they didn't win. They were close to winning against Super Bowl teams, but I don't consider the Cowboys close to winning the Super Bowl. There's a big difference.
For those of you who were saying the Cowboys should've had interest in Jacoby Jones, I agreed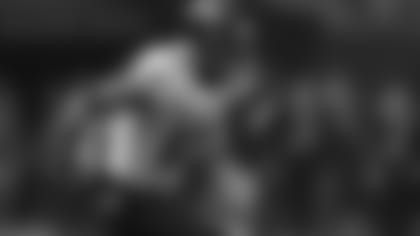 with you back then. I agreed with you even more after the Cowboys-Ravens game and, of course, who wouldn't think that way after the Super Bowl. What I think is most impressive about his kick returns is how he explodes with the ball right away. That style is good when there's a hole; when there's not, it'll be a collision. I haven't seen all of Baltimore's games or even halves, but I've seen enough 108-yard kickoff returns. And anything he provides as a receiver is a bonus.
I have to admit how impressed I was with San Francisco's Colin Kaepernick. I've watched a few games and he was hit or miss early, but definitely started to come into his own down the stretch. The stage wasn't too big for him after all. I knew he was a good runner, but he's got a live arm and he's not afraid to pull the trigger on throws over the middle. Once he develops a little more touch to his passes, I think he'll be really good.
As for that other quarterback, what else can you say about a guy who doesn't throw an interception in four postseason games? Joe Flacco was deserving of the MVP award, mainly for the entire playoffs. I thought Jones had a shot to win it, but Flacco was the guy in charge. I know there's been a lot of talk about where Flacco ranks now in terms of elite quarterbacks and where he ranks in terms of Tony Romo. I still think Romo has more skill and more ability to make plays, but Flacco is much better at taking care of the ball, managing the game and managing the moment. With that, you definitely have to give the nod to him because he got it done in the clutch.
I think we're making too much of the power outage having a big effect on the 49ers comeback. First of all, San Francisco has done that all year. They're too good to be pushed down like that. Secondly, most teams good enough to make the Super Bowl aren't going to roll over like that. They had a run in them and it usually occurs in the second half. I think it overshadows what was a good comeback for the 49ers by putting it all solely on the power outage.
I applaud the officials for not calling pass interference there at the end of the game. For one, they hadn't called it tight all game so why start now? But also, if that's a flag, that's the Super Bowl. The 49ers get the ball at the 1-yard line and they will score and probably milk some time off first. So it's a tough no-call, but probably the right one.
Personally, I didn't really care who won the game. How many Super Bowls the 49ers have comparable to the Cowboys isn't really an argument anymore. Think about it, if you're at a bar or the water cooler or anywhere talking about your team, can Cowboys fans even bring up five championships anymore? Does that even work? It seems it gets trumped by the fact that none of them have happened since the 1995 season. DeMarco Murray was eight then.  [embedded_ad]
The only reason I was fine with San Francisco winning was for Leonard Davis. He's a good dude and he's played a long time. It would've been great for him, even if he doesn't start. Plus, the 49ers have a sales consultant, Ryan Bates, who joined them this fall after a few years with the Cowboys. He's also a good guy and that would've been cool for him.
Overall, the end of the Super Bowl means the end of the entire football season as we know it. Put another one in the books. Now, I'm one who loves college basketball and March Madness so I wouldn't say the cupboard is bare at all right now. But still, I'm probably with the rest of you. I'll be counting down the days to training camp before too long.