FRISCO, Texas – It feels strange to say this team is at a crossroads, given that the Cowboys have played just 30 percent of their season. But considering they have the week off, and that they are currently in the middle of their first regular season losing streak since 2015, it certainly feels that way.
It's not to say that the Cowboys have been awful. They're hovering right near the .500 mark, along with most of the teams in this league. In fact, exactly 21 of the 32 teams in the NFL are either one game above, one game below or exactly at .500.
But after last season, when they cruised to an 11-game win streak after their season-opening loss, it certainly feels like these Cowboys have their work cut out if they're going to climb back into the playoff conversation.
With a week off to assess the situation, here are five big variables that will determine just how well the Cowboys respond to that challenge when they return to the playing field.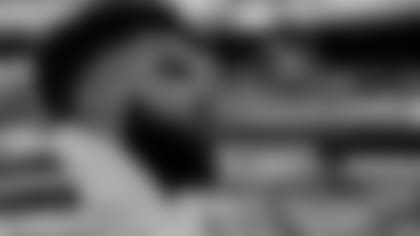 The Zeke Situation
Speaking of crossroads, the Cowboys' All-Pro running back is at another one during his two-month court battle with the NFL. 
As everyone is aware, Elliott was suspended six games by the league in August over allegations of domestic violence. He lost his appeal, but prior to doing so he filed a temporary restraining order that would allow him to play while his legal team took the issue to court. He was granted that restraining order back in September, and he has not missed a game this season.
In recent weeks, the NFL filed for a stay of that restraining order, arguing that it causes the league irreparable damage to have such a visible player appearing in games under these circumstances. The U.S. Fifth Circuit Court is expected to give a ruling on that this week, and it could determine whether Elliott is available for the foreseeable future – or whether he begins serving his suspension starting next week.
Elliott isn't off to an amazing start this season. He's averaging just 3.7 yards per carry, and roughly 79 yards per game – a full 30 yards fewer than his weekly average as a rookie. 
All of that said, he's still an immensely talented player and an important part of how the Cowboys run their offense. He has 527 all-purpose yards and three touchdowns so far this season.
Getting this team headed in the right direction will be a challenge with Elliott in the fold. Righting the ship without him would be a tall task – and one the Cowboys surely would prefer not to think about.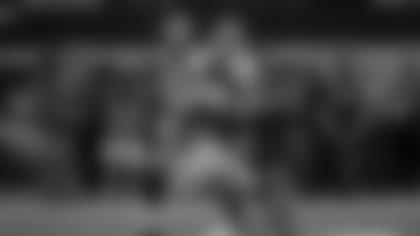 Sean Lee's Hamstring
It would be disingenuous to suggest that Sean Lee is a cure-all for an ailing Dallas defense. After all, Lee was perfectly healthy when the Broncos gashed the Cowboys for 178 rushing yards back in Week 2.
But Lee is one of eight All-Pros on this roster, and he is the only one on the defensive side of the ball. He's unquestionably one of the best linebackers in the NFL and therefore the best player on this defense.
He might not be able to fix everything, but Lee can go a long way toward helping. He's currently second on the team in tackles despite missing the last two games, as he is averaging eight per outing. You have to believe he'd have been able to help limit the Green Bay rushing attack, which cranked out 160 yards on Sunday.
To this point in the season, that has to be considered one of the biggest differences from last year. In 2016, the Cowboys allowed an average of 83.5 rushing yards per game – best in the NFL. As it sits right now, they're tied for 20th, allowing an average of 118.
Hopefully it's a good long-term decision that the Cowboys opted to rest Lee for a second consecutive week against Green Bay. By the time they kick off in San Francisco on Oct. 22, he'll have had almost a month to recover.
His presence alone might not make this defense elite, but he can certainly help it play better.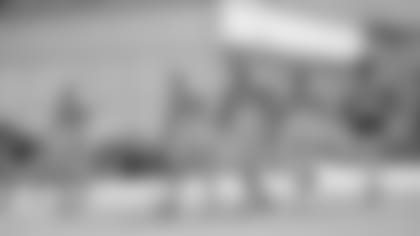 All OL On Deck
It has to be considered a good thing that Tyron Smith came out of the Green Bay game no worse for wear.
It was a concern all last week, as the All-Pro tackle didn't practice once leading up to game time. It was even a concern on game day, as the Cowboys decided to keep all eight of their offensive linemen active as a precaution.
Smith played the full game against the Packers, and he'll now have a week off to recover. On top of that, Chaz Green will also get a week to recuperate. Going back to Week 4, Green has had his own injury concerns. He missed the last practice before the Rams game with a sore hip, and he wound up not starting that game.
Last week against the Packers, the coaching staff opted to once again start Jonathan Cooper at guard. It was an interesting development, and one that will bear monitoring. Cowboys coach Jason Garrett said that job would remain a competition going forward. With 11 weeks left to play, there's plenty of time for someone, anyone, to raise his level of play and gel with the starters.
It's fair to say the Dallas offensive line hasn't played on the dominant level it gets credit for to this point in the season. But with a week off to rest and recover, it's at least encouraging that they'll move forward with their full complement of blockers to choose from – and that starts most obviously with Smith.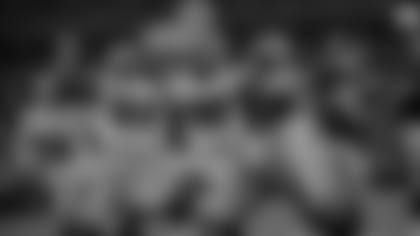 Impact Plays On Defense
This is unfamiliar territory for the Dallas defense: the Cowboys currently have 16 total sacks, which is good enough for sixth in the NFL.
This is very familiar territory for the Dallas defense: the Cowboys have just four total takeaways, which is tied for 21st in the NFL. 
It's hard to know how to feel about this. The Cowboys' pass rush is as effective as it's been in years, with DeMarcus Lawrence leading the league in sacks. David Irving played like a man possess in his first game back from suspension, finishing with two sacks and several other hurries. Maliek Collins, Benson Mayowa and Tyrone Crawford have all shown flashes, as well.
And yet, it hasn't translated as much as one might prefer. The truly impactful plays – such as Lawrence's strip-sack of Trevort Siemian in Week 2 – have been few and far between, or they have been mitigated. It's hard not to think of Crawford failing to fall on Jared Goff's fumble in Week 2, or Mayowa's roughing penalty that offset a sack of Aaron Rodgers on Sunday.
On top of that, it has been three week since a Dallas player intercepted a pass, after it happened in two-straight games to start the season.
There are clearly encouraging components of this defense, starting with a pass rush that has started off much better than anyone would have believed. But it could go a long way if the Dallas defense was able to give its offense some short fields – or potentially even score some touchdowns.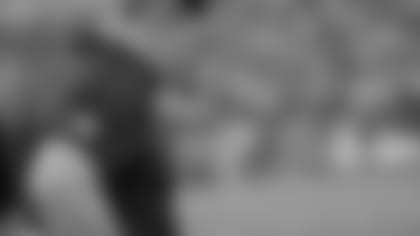 The Upcoming Schedule
Coaches and players hate to look ahead, and that's fine. It's their job to focus on the task at hand and not worry about speculation.
That's where those of us in the media come in to play. Because from an outside vantage point, it's hard not to look at the Cowboy's upcoming month and see a daunting challenge.
Yes, the Cowboys' next opponent is 0-5 San Francisco. The 49ers have lost their last four games by a combined 11 points, and they have not been a tough out for anyone this season – but you'd like to think the Cowboys are up to that challenge.
Look beyond San Francisco, though, and it's tough sledding. There are currently six teams in the NFL that are more than one game above .500, and Dallas plays three of them in the next six weeks. 
That stretch starts Nov. 5, when the Cowboys get a visit from the NFL's only remaining unbeaten team, the Kansas City Chiefs. After that, it's a road trip to play the 3-1 Atlanta Falcons, who employ reigning NFL MVP Matt Ryan. That concludes with a home game against Philadelphia, which is currently sitting atop the NFC East on the strength of a three-game win streak.
None of that even mentions the Oct. 29 divisional road trip to face Washington and Kirk Cousins, who boasts the No. 4 passer rating in the NFL.
All of this is to say that the Cowboys could be significantly improved coming out of the bye week, and they may still have a hard time winning games in the months of October and November.
It's far too early in the season to panic heading into the bye week. But it does seem fair to say the course of the Cowboys' season could be decided in the week.