On Saturday night, the NFL will present several players with such of the most prestigious awards and accolades in sports.
While the Pro Football Hall of Fame will also announce its new inductees, which could include a couple of former Cowboys in cornerback Everson Walls and wide receiver Terrell Owens, the weekend will see a few current superstars land some hardware as well at the annual NFL Honors Show.
Last year, the Cowboys racked up some awards as Dak Prescott won Offensive Rookie of the Year and Jason Garrett was named Coach of the Year. This season, it's unlikely any of the Cowboys will be taking home a trophy.
Still, the staff writers of DallasCowboys.com decided to weigh in on seven of the top awards that will be doled out Saturday night. It's not a prediction of what will happen, but more of an opinion if they had say in the process.
See if you agree with their selections:
Nick Eatman
Rob Phillips
David Helman
Bryan Broaddus

NFL MVP
Tom Brady
Tom Brady
Tom Brady
Tom Brady
OffensivePlayer of the Year
Antonio Brown
Todd Gurley
Antonio Brown
Sean McVay
DefensivePlayer of the Year
Jalen Ramsay
Calais Campbell
Calais Campbell
DeMarcus Lawrence
OffensiveRookie of the Year
Alvin Kamara
Alvin Kamara
Alvin Kamara
Alvin Kamara
DefensiveRookie of the Year
Marshon Lattimore
Marshon Lattimore
Marshon Lattimore
Marshon Lattimore
NFL Coachof the Year
Mike Zimmer
Doug Pederson
Doug Pederson
Sean McVay
ComebackPlayer of the Year
Josh Gordon
Keenan Allen
Keenan Allen
Josh Gordon
NICK EATMAN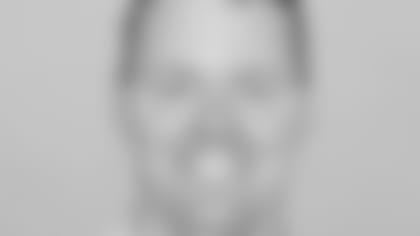 While you'd like to give the trophy to someone else every now and then, there's really no one more valuable to a team than Brady. That's for this year, and probably all-time as well. I loved what Zimmer did up there in Minnesota despite losing his rookie RB and figuring out the quarterback situation. Antonio Brown is the best player in football in my opinion and I know Jacksonville got a lot of pressure up front, but Ramsay brings something to that team that has been missed for a long time. I went with Hunt because unlike Kamara, he's the featured player in that offense and had more yards from scrimmage. Both players great and I made a last-second change with Gordon. When you think about all of the injured guys like Allen and Earl Thomas, didn't we expect them to come back? I never thought Gordon would play another snap in the NFL. So that was impressive that he made it back.
ROB PHILLIPS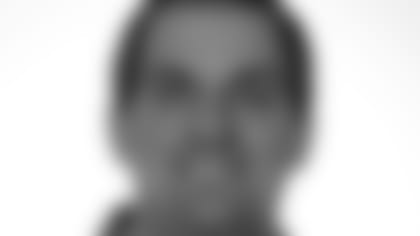 Brady is a lot like LeBron James in this respect – you could give him the MVP trophy every year, but that's probably a little boring. This year, it's really a no-brainer. Eight Super Bowl appearances in 17 seasons is truly remarkable. Gurley also deserves recognition for what he did from an offensive standpoint. So dynamic and versatile, as the Cowboys saw firsthand. Jason Garrett won 2016 Coach of the Year for the Cowboys' major win turnaround despite major injuries, and that's my logic for the Pederson pick. Philly is in the Super Bowl without Carson Wentz, who might have won MVP if healthy. DeMarcus Lawrence had as much all-around production as any defender in the league, but Campbell gets the edge over the others for Defensive Player of the Year because he set the tone for "Sacksonville" up front. The Saints' two rookies, Kamara and Lattimore, had a major role in their trip to the divisional round this year. And Allen had an outstanding year at receiver for the Chargers, including some big plays on Thanksgiving Day at AT&T Stadium.
DAVID HELMAN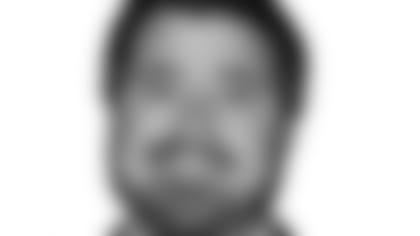 Most of these feel fairly straightforward. Tom Brady threw for 4,500 yards, 32 touchdowns and just eight picks while leading New England to a 15-3 record and another Super Bowl appearance – and he did it at the age of 40. Enough said. I love the job that Sean McVay did in L.A., but Doug Pederson guided the Eagles to the Super Bowl despite losing his franchise left tackle, his starting middle linebacker, his starting quarterback, his starting kicker and a dynamic running back. What a coaching job. Calais Campbell had 14.5 sacks for the best defense in football, sparking the Jaguars to the AFC title game. The New Orleans duo was simply incredible. Marshon Lattimore was a shutdown corner from Day 1 as a rookie, nabbing five picks in the process. Alvin Kamara had 201 total touches, 1,554 total yards and 13 total touchdowns. Those are Zeke-type numbers. Meanwhile, Keenan Allen is probably the best receiver in football that no one talks about, rebounding from an ACL injury to have a 1,400-yard season for the Chargers.
Bryan Broaddus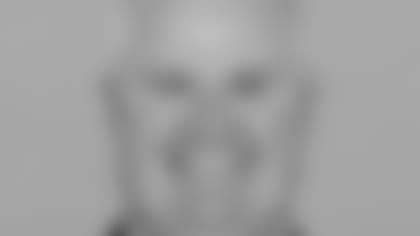 Tom Brady's numbers were outstanding and he is poised to win his sixth Super Bowl. Sean McVay took a roster of talented players and gave them leadership and direction. His work with Jared Goff should alone win him the award. Todd Gurley has always been one of my favorite players in the league. It's nice to see him have the success for how talented he is. Calais Campbell was outstanding. It's rare that you have a player leave one team in free agency and have the success that he did. With that being said, watching DeMarcus Lawrence week after week was special. Teams had to try and find ways to take him out of the game and were unable to. His ability not only to rush the passer but play the run makes him one of the most complete ends in the league. Saints with outstanding selections with Lattimore and Kamara should give teams hope that if you set your board up right no matter where you're drafting you can find difference makers. I never thought I'd see Josh Gordon play another snap in this league and not only does he do that but plays well.