FRISCO, Texas – The first round of the NFL playoffs not only provided some entertaining games, but likely gave the Cowboys and their fans added frustration as they sit on the outside looking in. Three opponents from the 2017 season played this past weekend, with the Falcons advancing to the divisional round.
This week, the DallasCowboys.com will try to answer some of the more pressing questions that surround this team, both looking forward and backward.
Today, the staff writers discuss what the future holds for wide receiver Dez Bryant in Dallas after an admittedly frustrating season: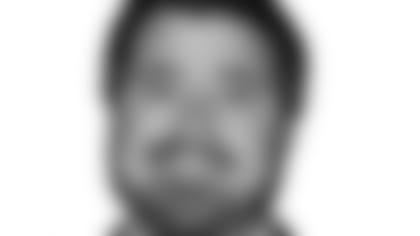 In my experience covering these types of situations, it always seems like nothing substantial ever happens. We wondered forever if Brandon Carr would ever take a pay cut, and the Cowboys ultimately decided to let that contract play itself out. We speculated endlessly just last year about whether the Cowboys would trade Tony Romo, and he wound up retiring in undramatic fashion. I see something similar happening with Dez. As much as they might like to save money on his salary, I think the Cowboys are better off riding this thing out. I don't think Dez would be willing to take a pay cut, and I don't genuinely think the Cowboys want to cut him – because, for all his faults, I think this team is still better if Dez Bryant is part of it. My solution is simple: leave his contract alone, and draft a wide receiver with an early pick in this year's draft. That way, you protect yourself for 2018. If Dez struggles again next year, it'll be even easier to part ways with him after the season. If he regains his old form, then you just made your receiver corps even more dangerous by adding another talented receiver to the mix. I honestly think it'd be drastic to try anything else.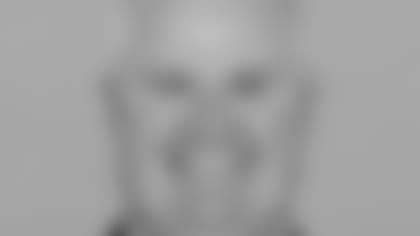 When things don't always go as planned, there are always going to be discussions what was the reason for it. Dez didn't have the type of season that we all expected he would. Whether it was physical, mental or somewhere in between, something was amiss. It is clear that Bryant has not enjoyed the same success that he had with Tony Romo when the front office extended his contract. Is that on Bryant or Dak Prescott? Maybe it's a little of both. What I do know is something needs to be done. A new receiver coach will be in the building, waiting for Bryant when he returns for offseason workouts. Derek Dooley carried Bryant to a point, but maybe a new guy could add a little more to his game? Better routes, better separation are all areas that could improve. A fresh approach couldn't hurt here. On the contract side, I don't see much changing here. I believe you'll see the front office play this out like they did with Brandon Carr. Taking money from Bryant now means you pay for it in the future, which doesn't accomplish much. I give this another season and hope the new coach and offseason work from Bryant and Prescott get this ship back on track.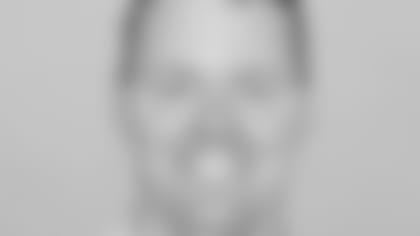 This one is tough because on one hand I don't see the Cowboys really parting ways with Dez Bryant. On the other, the Cowboys have cut bigger superstars before if they thought it was better for the team. Plus, I really don't see him playing for that hefty price tag on the salary cap in 2018. Something has to give and I think, at the end of the day, the Cowboys and Dez will figure out something to lower his cap hit. Does he take an outright pay cut? Maybe, or maybe it's a restructured deal that can throw some incentives into the equation. The latter option could allow Dez to make what he's expected to earn this year, as long as his numbers improve to the standard that was set when he signed the deal in 2015. There's just no way the Cowboys can dish out $26 million among four receivers with a combined 164 catches and 10 touchdowns. Obviously, Dez is the biggest chunk of that cap hit and maybe he's not the only receiver who lowers his salary. Something has to change, it just seems like switching out a new receivers coach won't be enough.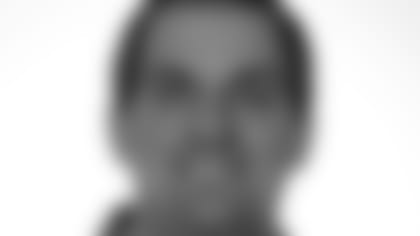 I don't think Dez is going anywhere, and I don't even envision the pay cut so many have speculated about. Bryant readily admits it was a tough season for him. But I think so many elements of this offense have a domino effect on each other. Zeke Elliott's suspension, injuries and turnover on the offensive line … they all impact the passing game. Dak and Bryant certainly can improve their on-field rapport. But I'm just not a believer that the Cowboys should, or truly would, consider moving on from Bryant with two years left on his deal. They have plenty of other needs on this roster – you can look almost anywhere and see a spot for depth or competition – and ultimately I don't think they want to add replacing Bryant to that list. Certainly receiver could be a draft target, but let's remember wideout is one of the most difficult transitions for a rookie. The hope, as Bryan said, is there are ways internally to get him back to the level of production he's accustomed to.