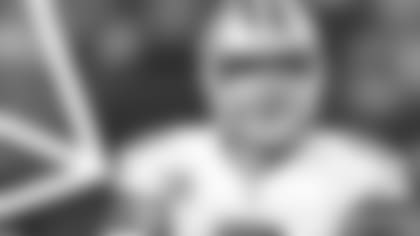 DAVID NELSON
FORT WORTH, TX
There is no question that the Cowboys defense is having huge struggles this year. What does Jerry Jones plan on doing with Monte Kiffin and the rest of the defense?
Nick: I would think changes are in order there. Who knows exactly what but I can't really see this same defensive staff being intact. Maybe it's a situation where Rod Marinelli moves to the DC or perhaps they change it up all together. Honestly, moving back to the 3-4 could even be an option.
David:One way or another, there's bound to be some [embedded_ad] changes. I have a hard time believing Kiffin will be here when the Cowboys are done playing – even if they make the playoffs. Given the close relationship between Kiffin and Marinelli, who's to say if Marinelli hangs around either? It seems like a decent bet Anthony Spencer will move on to a new location, as will Jason Hatcher. And then there's no telling what free agency and the draft bring. One way or another, my guess is we'll be learning some new names in the offseason – though that's not to say there won't still be plenty of familiar faces.
ANTHONY PROVONCHA
PLATTSBURGH, NY
I understand that Coach Garrett was asked to explain the play calling after the game. But I can't help feeling he threw Tony Romo under the bus by saying it was Romo's decision to switch the play call on his first interception. Was this necessary?
Nick: We can't have it both ways. Garrett gets ripped for being too vague and giving coach-speak. At some point, can't we make the players accountable? If that's what happened, then why not explain it. The play was a run and Romo changed it to a pass. Guess what, he changed a run to a pass earlier in the game and threw a touchdown. So, that's fine. He gets to do that. But when asked why they didn't run it, Garrett answered it. I have no problems with that. As Garrett always says, when you're the quarterback of the Cowboys, getting criticized "comes with the dinner."
David: Garrett was asked about that at his Monday night press conference, and he seemed to take issue with the notion that he was laying blame on anyone – he was just explaining the situation. I don't think that there's anything wrong with placing some accountability on your franchise quarterback, but I will agree that it was certainly a departure from Garrett's normal procedure. When you lose a game in that manner, though, maybe you go to greater lengths to try to find an explanation.