IRVING, Texas – The decision to change defensive schemes from a 3-4 to a 4-3 is an obvious attempt to bolster a defensive unit that ranked 19th last season.
But it might help in more ways than one.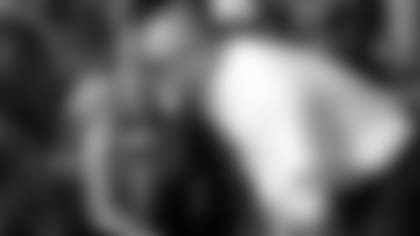 If switching to the 4-3 scheme can actually have a positive influence on the special teams units, then it'll be an added bonus for the Cowboys, who have two new coordinators this year. Monte Kiffin replaces Rob Ryan as defensive coordinator and will run his Tampa 2 scheme. Rich Bisaccia will run the special teams, replacing Joe DeCamillis, who left for the Bears.
Not long after leaving the Cowboys, DeCamillis was excited about taking over the special teams in Chicago and cited the 4-3 scheme as a big factor.
DeCamillis said linebackers are "the core to your special teams" and playing a 4-3 scheme allows the roster to have more natural linebackers than a 3-4.
On the surface, it sounds like teams would have more linebackers, but the outside rushers are mostly converted defensive ends from college. DeMarcus Ware, Anthony Spencer, Victor Butler and Alex Albright were all listed as outside 'backers last year, but all played defensive end in 4-3 schemes in colleges.
Typically, those players aren't used much on special teams and don't provide a ton of help in the kicking game.
In 3-4 defenses, most teams keep about eight linebackers, which is what the Cowboys did. With the starting four linebackers not playing special teams, and the two backup outside 'backers only contributing some, it leaves just a pair of inside linebackers. And with that, only one of them is usually the ideal size to be a coverage specialist.
But in a 4-3, the three backup linebackers are all typically quality special teams guys, playing prominent roles in coverage.
That could be a difference of two players for the special teams units, simply by switching schemes.
And last year, the numbers seemed to support this theory.
Longtime writer Rick Gosselin, a Hall of Fame voter who writes for *The Dallas Morning News, *has put together a special teams ranking chart for years. In fact, special teams coordinators around the NFL have supported his reports, which are collected from various special teams categories and given a weight value to compute a score.
To compile the rankings, Gosselin uses the following stats: Kickoff return, punt return, kickoff coverage, punt coverage, average starting field position after kickoff, opponent's average starting field position after kickoff, punting, net punting, inside-the-20 punts, opponent's punting, opponent's net punting, field goals, field goal percentage, opponent's field goal percentage, extra point percentage, points scored, points allowed, blocked kicks, blocked kicks allowed, takeaways, giveaways and penalties. [embedded_ad]
Last year, Gosselin's rankings had the Cowboys 17th with 360 combined points. The Vikings were first overall with 253.3 points.
Not only does Minnesota run a 4-3 scheme, but seven of the Top 10 teams on this special teams list run a 4-3, with Baltimore (third), San Diego (sixth) and Arizona (10th) being the exceptions.
With the Chargers, Bisaccia coached the special teams units the past two season. While much has been made about San Diego allowing three blocked punts last year, the Chargers ranked in the top half of the league in eight of 10 special teams categories.