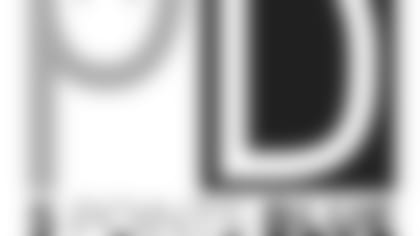 ](http://www.5pointsblue.com/)The Dallas Cowboys have officially launched 5 Points Blue – an online content marketing and events platform to engage fans with the Dallas Cowboys organization through a female perspective.
The new and groundbreaking platform is a compliment to DallasCowboys.com. While not intended to be exclusive to women, all content is produced by female Cowboys employees and thus geared towards the female fan. On the website, 5PointsBlue.com, content is updated daily and includes both the X's and O's of football – through a woman's eyes – as well as off-the-field buzz and exclusive photos and video.
"5 Points Blue represents our iconic star and the strength of our brand," said Cowboys Executive Vice President and Chief Brand Officer Charlotte Jones Anderson. "This site represents who we are on the inside, and the strength and diversity of our avid fans.
"We will take you under the helmet and into the lifestyle of the Cowboys, your favorite players and coaches, and provide hard-hitting football facts, health and wellness tips, entertainment updates, fashion, tailgating and so much more. We will help you get your GAMEFACE on just in time for the season."
In addition to its website, the 5 Points Blue platform will also incorporate events throughout the year to engage 5 Points Blue followers and build a 5 Points Blue community around the team and organization. The events will be family-oriented and, at times, include volunteer opportunities in the Cowboys' community.
The NFL and Dallas Cowboys fan base is nearly 50% female. In creating 5 Points Blue, the Cowboys are going beyond the industry's typical "women's fan club," taking an innovative approach to female fanship. The platform was created to give every type of fan – avid, casual, social and, specifically, female – a peak into the organization from the perspective of a multitude of women from a multitude of departments within the Dallas Cowboys.
To stay connected with content updates and events hosted by 5 Points Blue, subscribe to the website at www.5PointsBlue.com.