IRVING, Texas – Mike Jenkins said Wednesday he's not sure exactly where the Cowboys will line him up Sunday against the Bucs, but he doesn't seem too worried about it.
Cornerback is where he's not only played, but started for the last three years, but Jenkins knows his role is a bit different now.
He's not only playing some on special teams for the first time since his rookie season, but he found himself in a hybrid role in defensive sub-packages last week, forcing him to play some safety-like positions.
"I'm just a DB right now … just a DB," Jenkins said referring to the general listing of defensive back. "Whatever it is, seriously, in all honestly, I can play all that. I've played it all before."
As for special teams, Jenkins said he doesn't mind playing on special teams either.
"I've played it before, it's the same thing I've done on the outside," Jenkins said. "Whatever (special teams coach) Joe D (DeCamillis) wants me to do. I'm not worried about it."
What Jenkins did seem to be worried about was how his team got handled last Sunday against the Seahawks. Witnesses in the locker room said Jenkins was one of a handful of players who gave an emotional speech to the team.
"I was a little upset from the game," Jenkins said on Wednesday. "We got whooped. I'm looking forward to moving on and finding out what the scheme is and just get better this week."
While it's unlikely Mike Jenkins will make an all-out move from cornerback to safety, that's not the case for first-year pro Mario Butler. He spent all last year on the practice squad at cornerback, but said he's been a full-time safety since training camp.
With Gerald Sensabaugh nursing a calf injury and Barry Church slowed with a quad strain, not to mention Matt Johnson's nagging hamstring injury, the Cowboys are running out of options at safety. Butler has some experience at both spots.
"I'm pretty comfortable … I got a lot of reps in the preseason," Butler said. "I'm getting adjusted to playing multiple psoitiosn to help the team. I think it helps me get a feel for the game in general, and knowing where the help is coming from."
Butler was active for the first game against the Giants but when Jenkins returned last week, he was inactive. He'll likely be active if one of the safeties is out.
St – I've played it before. It's the same thing I've done. Whatever they want me to do.
I'm just a DB right now. Whatever it is, seriously. I can play all that, I've played it all before. It was good. No words.
Dallas players and personnel have expected the league to come down on Seattle receiver Golden Tate for his crushing block Sunday on linebacker Sean Lee. On Wednesday, they got their wish.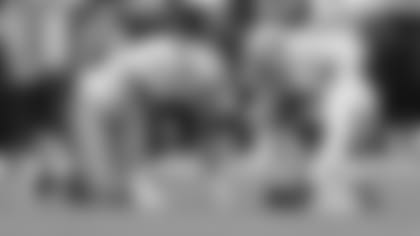 Tate was reportedly fined $21,000 for his block in the fourth quarter on Lee, which resulted in an unnecessary roughness penalty on Cowboys linebacker Bruce Carter, who pushed quarterback Russell Wilson out of bounds after Tate began celebrating his hit.
Lee said the hit didn't bother him as much as the ensuing festivities.
"Of course, he's trying to extend the play," Lee said. "I don't blame him for blocking me. That's part of football. The only issue I had a little bit was him celebrating like he did. But then again, that's part of football, too. I'm ready to move on."
Lee returned later in the drive and was involved in two tackles, including one where he pushed Tate out of bounds prior to a Marshawn Lynch rushing touchdown near the goal line.
"The crack back hit, that's not a definition of toughness," Lee said. "The definition of toughness is hitting, squaring up, being able to do your job as hard as you can every single play. That's at least what I believe. Anybody can crack back block, but the key is can you get up and play hard every single play."