(Editor's Note: Throughout training camp, Bryan Broaddus will break down every position battle on the roster, analyzing players' roles and their impact in practice.)
Today, I'm going to take a look at the safety spot – which is long on talent but incredibly short on experience.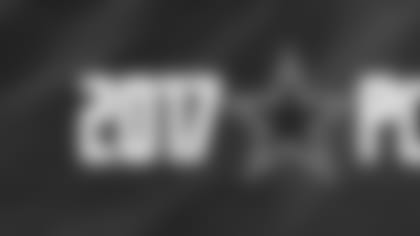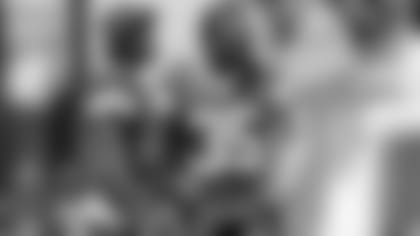 Byron Jones has been one of the best players in this camp, regardless of position. His range, ball skills and playing-making ability has been outstanding. There have been very few practices where he hasn't come up with a big play. I see this as a tremendous sign with the number of passes that he has been able to get his hands on. This defense needs a player on that back end when the ball goes down the field that they can trust to be in position to be able to defend it. It also helps the confidence of the cornerbacks to play a little more aggressively knowing Jones is there.
Jeff Heath has done nothing poorly that gives the coaches any reason to take him out of the starting lineup. As a matter of fact, in these practices he has been just as steady of a play maker as Jones. When put in coverage situations, he has been more than up to the task -- whether that's carrying tight ends or out of the slot against receivers.
I wasn't super high on the signing of Robert Blanton before the draft, but like many of the moves this front office makes before the draft -- it is about protecting themselves. The Blanton addition has that feel to it. While in Buffalo, he was really a sub package player for them. They brought him on the field when they wanted to play nickel or dime. He wasn't involved in many tackles or coverage plays, but he wasn't making huge defensive mistakes in the scheme -- which is how he has performed up until this point with the Cowboys. What I have noticed about his game, trait-wise, is that he has a feel for how to play in coverage. His length helps him more than his athletic ability. He's not afraid to hold, and even with NFL officials calling the practice, he gets away with it. Right now, I see him as the third safety, just from an experience standpoint.
Kavon Frazier and Xavier Woods are battling for that fourth -- and likely -- last spot. What I know about the two players is that Frazier is more of a banger, while Woods is the cover guy. Frazier hasn't shown up like Woods in these drills when it comes to defending the pass. Despite being 5-11, 202 -- Woods got exposed during goal line period, where he had problems holding up on the edge to his side.
Jameill Showers hasn't had many opportunities -- and with the additions of Blanton and Woods, he will likely not get many. To his credit, he made a nice play during practice last Sunday, driving on a ball to Connor Hamlett that should have been intercepted.
Big picture: I could see the club keeping just four safeties. Jones, Heath and Blanton, with the fourth coming from Frazier and Woods. Two surprises would be Frazier and Woods making the club with Blanton being the odd man out -- or Chidobe Awuzie could see some action inside, thus affecting the numbers, as well.