(Editor's Note: Throughout training camp, Bryan Broaddus will break down every position battle on the roster, analyzing players' roles and their impact in practice.)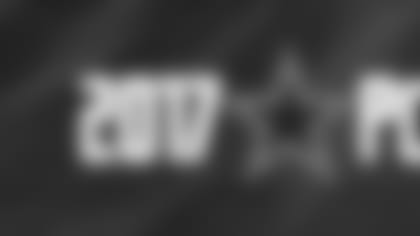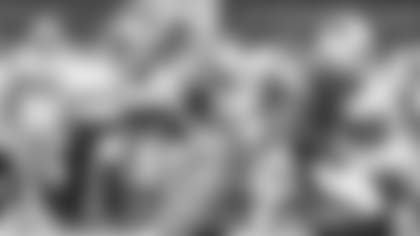 Barring a suspension or injury, my feeling is that Sean Lee, Anthony Hitchens and Damien Wilson will be the starters against the New York Giants to open the season.
Lee and Hitchens have been outstanding during the training camp practices. While Wilson has had his moments, he has been a little up and down.
Where Wilson can pick up his game -- and we observed this against the Cardinals -- is that he put himself in position to make a couple of tackles in space and was unable to get his man on the ground. Where he did show finish was on his sack of Blaine Gabbert, tracking him down the pocket. 
The wildcard here is Justin Durant. What the coaches know about Durant is that he's a savvy veteran that can finish both in the running game and defending the pass. The coaches could look to him to provide the consistency that they might not get from Wilson.
Kyle Wilber and Mark Nzeocha are possible starters at the strong side linebacker, as well. Wilber has shown up in camp with a chip on his shoulder, which we haven't seen in year's past. He has always had the ability to make a key play in the game but has never held onto a full time spot. At this point, it has been one of his best training camps.
The training staff has been moving Nzeocha along with caution since coming off the knee scope -- on and off practices with the hope of allowing him to go more full-time. Nzeocha's biggest problem has always been his health and not his ability. When he has participated in practice, he has been used more on the strong side than the middle – which is where he was last season. 
Jaylon Smith is in the same boat as Nzeocha as far as the training staff goes. He's an on and off practice player but receiving more extended work when he does practice. This is just my view, but with Smith it's not about the physical side of the game but more the mental. He knows his assignments but is rusty with his reads. There are snaps where he's in perfect position and others where he gets caught on the wrong side of the ball. In watching him play, I don't feel that he's trusting his foot yet. He tends to lift it off the ground when he tackles as evident in the short yardage and goal line period from practice last week. Once he gets that confidence to plant that foot and know it's going to respond -- he'll be ready to make a significant contribution to this defense. 
I thought John Lotulelei would have a good shot to make this squad coming out of OTAs and minicamp. He hasn't performed well enough to that point to consider him a lock, especially with Joseph Jones and Kennan Gilchrist showing up in the Arizona game.
Both Jones and Gilchrist played well defending the run, much like they did in their college tape. With four more preseason games to go, they will receive more opportunities. I really like the way that both players rallied to the ball and were able to finish. 
Darnell Leslie and Lucas Wacha have been receiving a good looks at practice, which tells me that the defensive coaches wanted to see what they've got. But it would not be surprised to see Jones and Gilchrist getting more of those snaps.
Big picture is that this position group will likely be a veteran group with the starters and backups. If Wilson gets suspended, then they will have to make some adjustments -- but that's what Justin Durant was brought in for. You will see Jaylon Smith on the 53-man roster, but not as a starter at this point. Hitchens has been just as good as Lee, so I don't see him giving up that spot. 
If the team makes a move to add a linebacker it will likely be a claim or trade and not someone off the street like Daryl Washington, who hasn't played football in three seasons and might not ever get back to the level he was once at.