(Editor's Note: Throughout training camp, Bryan Broaddus will break down every position battle on the roster, analyzing players' roles and their impact in practice.)
The best tackle of the group – Maliek Collins -- is not even playing due to injury. But there's still plenty to discuss about the rest of the rotation here.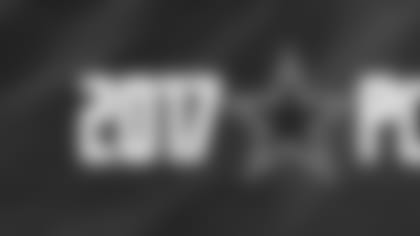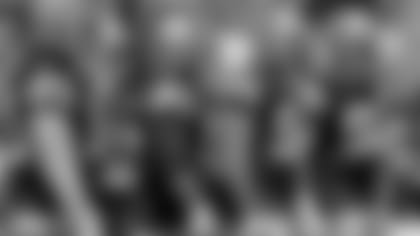 I am not sure how they're going to replace Terrell McClain? It was a nice inside combination with him and Collins working as the nose and under-tackle.
Stephen Paea looks like a different player than what I had seen from him in Washington and Cleveland. This scheme allows him more flexibility as an upfield player rather than a two-gap nose tackle. Paea has had some initial success working against Travis Frederick, Zack Martin and Tyron Smith -- which has been a great sign.
Cedric Thornton has been the starter at nose while Paea has been working as the under-tackle since Collins has been out. I finally thought that Thornton had the type of practice he is capable of on Monday. He was active and disruptive, which are two traits he last showed with any consistency while he was still with the Eagles. There was more of a surge to his game and there were snaps where he was actually playing on the other side of the line of scrimmage instead of his side of the ball. These are the types of practices they need from him to carry over to the games.
Lewis Neal is an undrafted rookie out of LSU that primarily was an end in college. At 6-0, 280 he doesn't have the ideal measurements for the position of nose tackle, but his quickness has allowed him to survive his share of battles. He's not as heavy as Ken Bishop was when he played here but he has the similar height.
Richard Ash was signed off Jacksonville's practice squad last season so the coaching staff and scouts thought enough of him to make that commitment. Ash has been working as the nose and has shown more power than athletic ability. He tends to "bull rush" as his best move. He does have the strength to hold up in the middle of the defense, but he doesn't really offer much else as a rusher compared to other guys playing the position.
 Joey Ivie has been the better of the two between him and Jordan Carrell. Ivie has a better feel for how to free himself from blocks. Carrell tends to get caught up on blocks and it's a struggle for him. I believe that Ivie has better power and that is what gives him the nod now.
Big picture, Collins will be the starter at the under-tackle or three-technique. The battle will be between Thornton and Paea for the nose. Gut feeling is that the coaching staff will continue to have Thornton as the initial starter and bring Paea off the bench as needed.