IRVING, Texas – The Cowboys might have just enjoyed their best practice attendance of the season, as they finalize their preparation for Monday night's game against Washington.
Only two players missed Saturday morning's practice – the same duo of Doug Free and Jack Crawford that has been missing all week. Crawford has been inactive for the past two games with a calf strain, while Free is still recovering from the fractured foot he suffered in the win against Seattle.
Neither player will go against the Redskins on Monday night, but Cowboys coach Jason Garrett was optimistic about Free's timetable for return.
"We'll see how he is next week when we start off on Wednesday and we'll go from there," Garrett said Saturday. "Initially it was a three or four week-type thing. He traditionally heals fast. He's a tough guy and we feel like he's coming back relatively well."
Aside from those two injuries, though, the Cowboys look likely to have a mostly-healthy roster available to them for this week's game – a rarity for any NFL team at this point of the season.
"You just have to have that approach that whatever happens the next guy is going to go in there and do the job that's necessary," Garrett said. "But having said that, guys are starters for a reason, guys are playing for a reason, and to be able to keep guys healthy is a certainly a big part of success."
With Bruce Carter back in the lineup this week, the Cowboys have starters ready to go at nearly every position – which is a far cry from recent seasons. This time last year DeMarco Murray was missing with a knee injury and DeMarcus Ware was set to miss his first-ever playing time with a quad strain.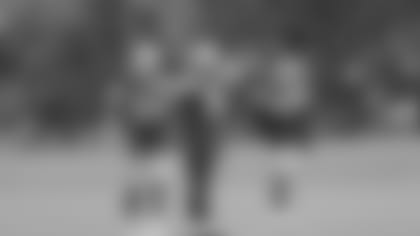 Lance Dunbar, DeVonte Holloman and Edgar Jones were also missing from practices, as the Cowboys pieced together a makeshift defensive line.
The Dallas offensive line will obviously be without Free for a second-consecutive week. Apart from that, though, the Cowboys aren't battling those same problems as midseason approaches. You could even argue the Cowboys are getting a surplus, as DeMarcus Lawrence will be eligible to play the rest of the season starting Tuesday.
"It's important for guys to get back to practice. You're obviously trying to get them to be ready for Sunday and there's a lot of different ways to do that, but the best way to do that is to make sure they practice as much as they can," Garrett said.
After Monday night's game, the Cowboys will have played half of their games, with the all-important bye week just two weeks away. The run of good health is something they'll have to hope to continue.
"It's a work in progress," Garrett said. "Hopefully we'll continue to stay healthy because that's been a big part of it – when you have guys who are starting players for you and stay out there and play more plays."