(Editor's Note: With NFL free agency in its second month but still a few weeks away from the draft, the staff members of DallasCowboys.com will analyze each position, profiling each player with what we know and what still needs to be determined. Today, we will continue the 11-part series with quarterbacks.)*
IRVING, Texas – Quarterback is interesting, because on one hand nothing should change for 2015. On the other hand, the Cowboys could take big steps toward the future of the position in the next few weeks.
Tony Romo garnered MVP consideration in 2014, and it's easy to make the argument he enjoyed the best season of his career in leading Dallas to the divisional round of the playoffs. At the same time, he's about to turn 35, and team management has expressed interest in searching for an heir in this approaching draft.
Romo is the face of this franchise, and he should be for the next few years – provided he stays healthy. The Cowboys also have a pair of intriguing options behind him in a former first-round pick and an undrafted free agent who has hung around longer than most would expect.
What does any of this mean for the future, and how will it change when the Cowboys make their draft selection at the end of the month?
Let's look at the quarterback situation as it stands now:
Tony Romo
What We Know:With a talented line to protect him and some quality weapons to target, we now know Romo is capable of playing at an MVP level. He's had bigger yardage and touchdown totals, but Romo's quarterback rating and completion percentage in 2014 were among the best of all time. It's simplifying things a bit to say the Cowboys were on the cusp of the Super Bowl, but Romo proved that he's capable of getting this team into the upper echelon. Of the four teams that played in the conference championships last season, Dallas beat two and fell just short against a third in Green Bay. A lot of that has to do with Romo's brilliant play.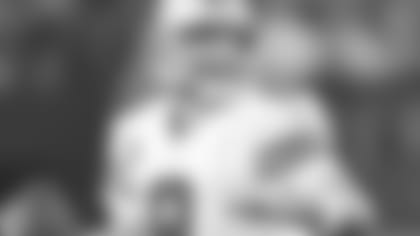 Still Need To Know If:From now until his retirement, the biggest question surrounding Romo will always be his health. It's encouraging that he's entering 2015 completely healthy for the first time in several years, but the Cowboys are just one big hit away from a drastic problem – as the Redskins proved last October. The Cowboys are only as good as Romo's health, and that promises to be a lingering question. It's also worth noting that the need to develop a strong ground game in the wake of DeMarco Murray's departure is a crucial component for Romo. Murray's 1,800-yard, 50-reception season had plenty to do with his success last fall.
Brandon Weeden
What We Know:We learned a few things about Brandon Weeden during his first year with the Cowboys. Unfortunately, the lasting lesson will be his disastrous performance against Arizona while Romo was nursing a broken back. Weeden was billed as a veteran player with knowledge of the system, but he looked like an untested rookie in that Week 9 loss. Granted, he was going against one of the league's best defenses, but it still wasn't a pretty outing. Weeden was a good locker room presence and carried himself well throughout his first year in Dallas, but he didn't do a lot to inspire confidence if he is needed as a long-term option.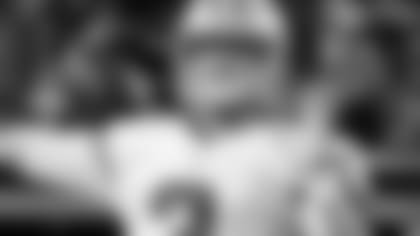 Still Need To Know If:What's the gameplan for Weeden going forward? He's got one year left on his contract, but his future becomes a little murkier than that if the Cowboys draft a new quarterback – or if Dustin Vaughan shows out during the offseason and training camp. NFL teams are always trying to get better at any position they can, and while Weeden was fine in 2014, he didn't exactly prove beyond a doubt that the Cowboys are set at the backup spot.
Dustin Vaughan
What We Know:We know that the Cowboys like the rookie free agent enough to give him a roster spot for the 2014 season. He didn't play a single snap, but his presence on the roster says something – the Cowboys had only kept two quarterbacks on the team in recent seasons, after all. Vaughan's roster spot could have been filled by any number of other positions as the Cowboys coped with injuries and other issues during the season. The fact that they liked him enough to keep him on the active roster for all 17 weeks is a sign of his potential.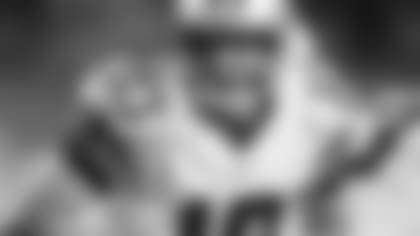 Still Need To Know If:Does that potential add up to anything? Vaughan was an intriguing rookie with a strong arm last year. This year, he's a second-year player and he'll be expected to show some development. His job is only going to get harder if the Cowboys draft another quarterback to compete with him – particularly if it's a higher pick. None of this is to say that Vaughan has to grab the backup job in his second season, but there's going to be expectation on him to show improvement if he's going to justify a roster spot once again.