IRVING, Texas – If it comes down to simple pain tolerance, as has been described, Tony Romo said he's not worried about his back contusion holding him out of any games.
"If it turns out to be just pain tolerance, I will play – that part of it has never been an issue," Romo said Wednesday. "But, you know, we've got to wait and see."
No one has ever questioned Romo's toughness in playing through injuries. But on top of the pain, the 34-year-old quarterback said his availability against Arizona on Sunday will hinge on his effectiveness.
"It'll be about your ability to actually be productive in some fashion, and that part of it we'll continue to evaluate," Romo said.
It hasn't yet been 48 hours since Romo took the sack that knocked him out of the second half against Washington on Monday night, and less than a day since he underwent further scanning to check for problems. With that in mind, the Cowboys' veteran signal-caller was being every bit as cautious as his coach about diagnosing the injury.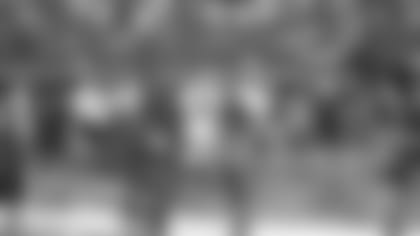 "I don't want to get into specifics about what it is," he said. "We've already looked at it, and it'll be something that you'll look at each day."
Romo was his usual, evasive self about plenty of issues pertaining to his availability this week. It's telling, though, that he spoke very clearly about whether Monday night's issue related to the 2013 surgery he had on a herniated disc.
"It's nothing to do with back surgery or anything like that. The kid just hits you with a knee and catches it perfect, and it's something you have to deal with," he said. "It's something that could have happened years ago and it would've been the same exact thing. It's part of playing football."
In that regard, Romo said he felt like he dodged a bullet – this back injury is something he should be able to manage with time. Whether this shortened week before the Cardinals visit is enough time is what remains to be determined.
"At a certain point there needs to be a shift in the way you feel that shows you that you're able to do the fundamental things that need to get done," Romo said. "Then from there you've got to get the doctor's clearance – then you take those steps and go."
For the time being, that's the best answer anyone is going to get – from either Romo or his coach. Cowboys coach Jason Garrett spent his Wednesday fielding questions from media, both in Dallas and Phoenix, about whether Romo would be fit for Sunday.
"We'll see how he handles the pain and we'll see how functional he is as the week goes on to see what his availability is for this ballgame," Garrett said.
Thursday and Friday will bring new storylines about whether Romo can expect to play. As for Wednesday, Romo said he's just glad the injury didn't prove to be serious – especially given his prior history with back problems.
"Any time someone's had back surgery, you're always a little bit nervous when you get it in specific instances like that," Romo said. "The positive is it's completely unrelated to a disc or anything that could be longterm. So that part of it, that's a positive."
In the meantime, Brandon Weeden will take the starters' reps, and Romo will follow the usual routine he normally would – back injury or not.
"I think you just prepare like you always do – you get ready to go, you watch tape, you do what you do in a normal week. And then you're ready to go play football," he said.