When the Cowboys drafted center Travis Frederick at No. 31 overall, the primary qualm most had with the selection was that they believed Frederick would be available for Dallas in the second round. While you always want to fill up your team with talented players, it isn't just enough to draft quality guys; you need to pick the right players in the right spots to maximize overall draft value.
The Cowboys argued that they weren't sure whether or not Frederick would have been available by the time their second-round choice rolled around. Regardless of whether or not he would have indeed still been on the board, there's good evidence that the Cowboys truly believed it and acted accordingly (as opposed to simply getting themselves in a difficult position and drafting their top-rated lineman). That evidence comes in the form of linebackers DeVonte Holloman and Brandon Magee.
According to various reports, the 'Boys actually had Magee rated ahead of Holloman, but decided to draft Holloman in the sixth round ahead of Magee because they figured Magee might go undrafted. The move was a brilliant one, and it actually dispels two drafting "truths" we've heard all throughout the draft process: That teams always draft the highest-rated player on their board and that they're not concerned with the views of other teams. If accepted, both ideas could lead to a horribly sub-optimal draft strategy. Luckily for the Cowboys, they didn't follow their board in selecting Holloman over Magee, instead using the perceived views of others to inform their decision, and now they're sitting pretty with both players on the roster. That entire process suggests that, had the team really believed Frederick was all but assured to drop well into the second round, they would have waited on him.
In Holloman and Magee, the Cowboys now have two new undersized linebackers who should fit nicely into the 4-3 defensive scheme.
*DeVonte Holloman, South Carolina         *
Projected to be a fourth- or fifth-round pick, Holloman probably dropped to the Cowboys because most teams view him as limited in what he can do. He wasn't an option for defenses that run a 3-4, so the list of Holloman's potential suitors was smaller than for some other linebackers.
At 6-2, 243 pounds, Holloman ran a 4.71 40-yard dash and 4.26 short shuttle. The latter time is very good for someone his size and suggests he has lots of short-area quickness. He used that to make over 10 percent of his 207 career tackles in the backfield.
Although a player's tackles can change based on the defensive scheme, it's generally a good predictor of success for linebackers. That's because there are lots of tackles in each game, meaning there are plenty of chances for the cream of the crop to stand out. Whereas it would never be smart to grade a cornerback solely on interceptions because they occur so randomly, tackles are a high-frequency event.
As a senior in 2012, Holloman made 57 total tackles in 13 games – 4.38 tackles per game – which was a dip in his production from the previous two seasons. That's actually one of the primary reasons that I believe the Cowboys were correct in rating Magee ahead of him.
Brandon Magee, Arizona State
Although Magee and Holloman played at different schools, their respective conferences, the Pac-12 and SEC, are comparable in quality. You could argue that we'd expect Magee's stats to be better since the Pac-12 is a worse conference than the SEC, but don't forget that Magee probably had worse teammates than Holloman. If we're going to use the "SEC offensive linemen and running backs are better than those in the Pac-12" argument, then we also need to say that Holloman probably benefited from superior defensive linemen who could eat up blocks and allow him to make plays. In the end, it's probably a wash, meaning we can at least make relative comparisons between the stats for the two prospects.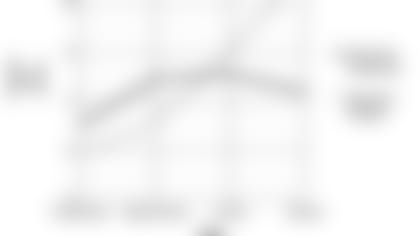 On a per-game basis, there appears to be a pretty substantial difference between Magee and Holloman. Take a look.
While Holloman's production seemed to level out during his junior and senior seasons, Magee's soared. The Arizona State linebacker ranked third in the entire Pac-12 in tackles last season. Meanwhile, Holloman ranked 58th in the SEC. Regardless of competition, Magee was a far more productive player than Holloman, especially when you consider that Magee also sacked the quarterback 6.5 times. Actually, Magee ranked in the top 15 in sacks for Pac-12 players at all positions.
It's rather impressive that Magee managed to come back from a torn Achilles tendon in 2011 to dominate in 2012, but it also means that he'll turn 23 years old early in his first professional season. I've mentioned that we really need to consider age when assessing prospects because it can help tell us if a player has maxed out on his potential or if his past play is only a fraction of what he can provide in the NFL. [embedded_ad]
Holloman isn't so old that we need to be concerned that he's already hit his ceiling, however; he started his senior year at age 21. The fact that his production improved substantially each year of his college career, hitting 9.42 tackles per game in 2012, makes him a very intriguing prospect.