When NFL teams win close defensive battles, the victor is often said to have pulled out an "ugly win." There's nothing at all ugly about what Rob Ryan's defense did to the Buccaneers on Sunday, however. In fact, the domination was quite beautiful.
Now don't get me wrong; the offense struggled mightily against Tampa Bay, both on the ground and through the air. In terms of the overall quality of the win, though, I don't think the Cowboys' 16-10 victory is much different than if they had won 37-34.
Having said that, let's take a look at some of the Cowboys' offe
nsive statistics in Week 3:
After reviewing the tape, I think a huge reason for the Cowboys' offensive struggles was how often and effectively the Buccaneers disguised their defensive looks. Of the Cowboys' 63 non-quarterback kneels, I tracked Tampa Bay as sending five or more rushers 20 times. But, the Buccaneers showed blitz on only seven of those 20 plays, meaning 65 percent of their blitzes came after they lined up in a conservative look.
In Week 1, the Giants disguised three blitzes. It rose to seven in Week 2 in Seattle, and 13 on Sunday. Defenses are clearly trying to confuse Tony Romo. On those 23 plays, the Dallas has rushed five times for 19 yards (3.8 YPC) and passed 18 times for 75 yards (4.2 YPA) with one interception. Even though those 18 pass attempts represent only 16.7 percent of Romo's total throws on the season, one-third of his passes that I've labeled as being "off target" have come when defenses line up in a base look and then blitz.
Tampa Bay also did a nice job of showing blitz and then backing out. They did it nine times in the game, with the Cowboys passing on seven of those plays for a total of 29 yards. Their net passing total was only 14 yards, however, because two of the plays resulted in sacks for -15 yards. 
Due to the Buccaneers' unusual looks, Romo checked out of more plays than usual (seven). The audibles resulted in five passes for 27 yards and an interception, and two runs for 21 yards and a touchdown. One of the runs was the 11-yard DeMarco Murray score. The Cowboys lined up with "11" personnel: one running back, one tight end and three receivers. Dallas originally had a pass called but Romo noticed a conservative Cover 2 look from the Bucs (below).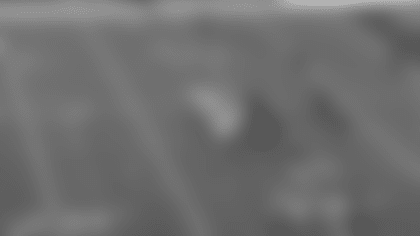 Tampa Bay's front seven was shading the boundary, so Romo's check to an off-tackle run behind Jason Witten on the wide side of the field worked wonderfully.
I counted 15 pre-snap motions for Dallas. On the season, the offense has motioned on 23.5 percent of their plays. They've run 19 times for 54 yards (2.8 YPC) and passed 23 times for 148 yards (6.4 YPA) on plays with pre-snap motion.
I counted four of Romo's passes as traveling at least 20 yards in the air. Only one was completed, but it went for 49 yards to Miles Austin. Two of the deep passes were just before halftime, including a Hail Mary.
On that final drive before halftime, the referees spotted the ball improperly. After a 13-yard completion to Austin, the Cowboys called a timeout with the ball at their own 31-yard line. Following the timeout, the ball was inexplicably spotted at the 34-yard line. Hey, I'm not complaining, but it doesn't reflect well on the replacement officials.
I thought the Cowboys might make an effort to run the ball outside, away from defensive tackle Gerald McCoy. They ended up running between the guards on 47.4 percent of their runs. They ran up the middle on just 32.5 percent of their designed runs coming into the game.
I've really wanted to see more play-action passes from the Cowboys, and Garrett delivered on Sunday. With only four play-action passes through the first two weeks, Dallas doubled its season total after facing Tampa Bay. Romo completed all four of his play-action passes in Week 3 (although he caught one himself), totaling 53 yards. On the season, he is 8-for-8 for 93 yards (11.6 YPA) and a touchdown on play-action passes.
Tight end Jason Witten had another rough go of it on Sunday, dropping three passes. Garrett also kept Witten in to block more often than usual, with the tight end going out in a route on just 68.4 percent of his pass snaps. In comparison, Witten was in a route on 82 percent of his pass snaps coming into the game.