FRISCO, Texas – Here's my weekly look at three opposing players that concern me if I'm this Cowboys' coaching staff.
Weapon: QB #3 Russell Wilson
6th Season | Age: 29 | 5-11 | 215 (307/503 3669 Yards 30 TDs 11 INTs)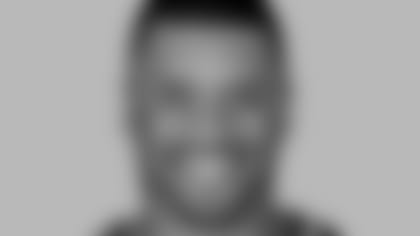 If there's one thing you learn about Russell Wilson, it's that he never gives up on a play. He has tremendous passion as a player. You can also tell he is physically and mentally tough to battle through what he has.
For a shorter quarterback, Wilson will surprise you with his arm talent. He can snap a throw off to the sideline or deep down the field. He throws a high amount of deep passes, as this Seattle scheme allows him to take shots down the field. That's part of the reason he has big play capability. He is at his best when he can move in the pocket to deliver the ball. When he can come forward in the pocket, he is usually going to make an accurate throw. When opponents have had success against him is when they build a wall around him and make him play from the pocket. It's when he has to play backwards is when he really has the most problems. He is much like Drew Brees in that he needs to move to find a lane to throw the ball. As a shorter quarterback, there are times where you can tell that he can't see over the line.
Wilson's general awareness is very good. He knows what is going on around him. He has an idea where the receivers are located and works hard to deliver the ball there. That said, he has to anticipate more due to his lack of height. He will put the ball in a spot for his receiver to go get it. His pocket mechanics can be all over the place, especially when the pocket breaks down.
As we've seen for a number of years, he will throw the ball at all angles just trying to get rid of it. He is the master of just flipping it underhanded to a receiver. Deceptive ball handler -- similar to Dak Prescott in the way that he is able to pull the ball when he needs to. He has the ability to beat you so many ways.
Wilson can be frustrating to play -- especially when he gets into a groove. He has had to once again make up for a poor offensive line. He will surprise you with the number of hits that he takes during a game and then manages to get up.
Nemesis: S #29 Earl Thomas
8th Season | Age: 28 | 5-10 | 215 (71 Tackles 1 FF 2 INTs)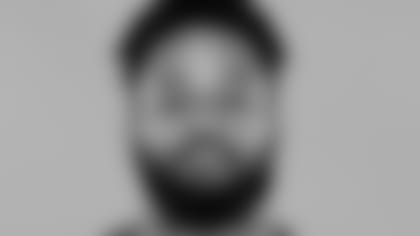 One of the most consistent players in the league, regardless of position. Not much up and down to his game. Loves the contact aspect of the game.
Like all great safeties, it doesn't matter whether he is playing up or back – Thomas is going to be around the ball. He has an uncanny ability to create turnovers, as evidenced by his 25 career interceptions along with 11 forced fumbles. He is always trying to knock the ball loose. He is a very instinctive player and has a feel for where he needs to be to defend the play. He plays on that feel and shows such impressive range.
As part of that skillset, Thomas can cover a lot of ground. Seahawks cornerbacks play with a great deal of confidence knowing he's on the job. He is a hard guy to beat over the top when he's on the move. He plays with good body control and balance, but there are snaps where you see him flying up and miss the tackle. He missed a tackle in the Rams game that resulted in a big play.
When he strikes, the ball carrier feels it. He plays with strength and power. Explosive. When asked to play in coverage, he can handle those situations. I think he's best when he can play in zone and react.
This will be a big game for him returning to the state of Texas, where he played his college ball. He has a ton of pride and will rally his teammates knowing what's on the line. He will make this a physical game and will be a factor in their ability to control Ezekiel Elliott.
Under the Radar:RB #21 J.D. McKissic
1st Season | Age: 28 | 5-10 | 195 (42 CAR 178 YDs 4.2 AVG 1 TD)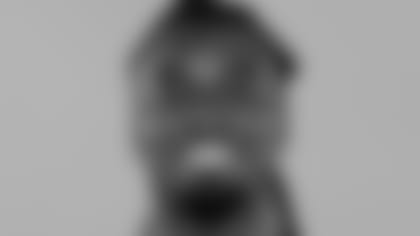 McKissic was picked up off waivers from the Atlanta Falcons. He is the jack-of-all-trades for the Seahawks. He will line up at several different spots on the offense – he is a running back by trade but you  will see him play as a wide receiver, as well. 
Russell Wilson finds ways to get the ball in his hands when they need a big play. Outstanding playing speed and quickness. Plays with a burst. He can get around the corner or into a route quickly. He gets to his top speed in a hurry. Nice lateral agility, body control and balance. Because of that, he can be a hard guy to knock off his feet. He can change direction in a hurry.
McKissic shows creativity with the ball in his hands. He can make the first man miss and then take off in space. He also has the ability to break tackles on the move. He can finish runs, and he will protect the ball when in traffic. He's got good playmaking ability.
During his time in Seattle, McKissic has been a big part of the Seahawks' passing game. Amazing how they line him up wide and he goes down the field like a normal receiver. And he will make plays like a receiver. He knows how to go get the ball. 
You have to be aware of him on the field. He is a mismatch player if you use the wrong guy on him. He is too good to just cover with a linebacker.