FRISCO, Texas – Here's my weekly look at the two matchups I think might swing this game between the Cowboys and Packers on Sunday afternoon.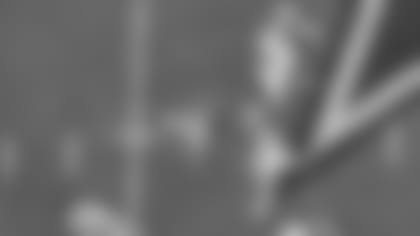 Dallas Cowboys OG Zack Martin vs. Green Bay Packers DT Mike Daniels
There are some questions about whether Daniels will be available for this game due to a hip injury he suffered earlier in the season. Without question, he is the Packers' best defensive lineman, and not having  him in the lineup would be a huge break for the Cowboys. 
The Packers play a three-man line like the Rams, and Daniels like Aaron Donald generally lines up as a three-technique on the outside shoulder of the guard. That means that both Martin and Chaz Green will have to deal with him at various points during the game. Daniels doesn't have the quickness of Donald, but their power is similar. There were a couple of snaps during the playoff game last season where Daniels was able to get underneath Martin and he really had to fight hard to sit down on him as a pass rusher. 
Where you really notice Daniels' power is at the point of attack. He does an outstanding job of not getting moved out of the hole, even when dealing with combination blocks. The Cowboys had those same problems with Donald when they tried to move him, especially in the second half. Daniels can win, not only with his power but with his movement, as well. He is quick to get rid of blockers and get down the line. He can be a difficult defender to handle once he's on the move. 
Martin is going to have to be ready for a guy that will shoot his hands inside, then once he gets that control will discard him quickly. For Martin to handle Daniels in this matchup, he can't be late with his own hands. He has to play with that power and leverage that has made him of the best guards in the league.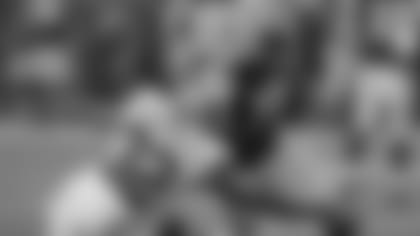 Dallas Cowboys CB Orlando Scandrick vs. Green Bay Packers WR Randall Cobb
Jordy Nelson gets a ton of consideration as the best receiver on the Packers, and in many ways that's justified. As much as I respect Nelson's work, Randall Cobb is just as special. He is a football player in every sense of the word. He will be one of the most dynamic receivers the Cowboys face all season. He has the ability to change games with his skill. He shows a real passion and love for the game. 
Cobb is difficult to defend due to his ability to execute in very tight spaces. The more you crowd him, the better he plays. He will line up in the slot or on the outside. He can even take some snaps at running back when the situation calls for it. 
Where Scandrick has an advantage in this matchup is that he's played Cobb before. He has seen that play-making ability and quickness. Scandrick is a smart defender and he won't be fooled by Cobb when it comes to those little moves he uses to buy space, especially in the red zone. Scandrick knows that Aaron Rodgers tends to go in his direction in those situations where a clutch play is needed. 
I'm guessing Scandrick is not likely to get any help in his game from the pass rush. The ball will be out quickly and it will be up him to react in a way that won't allow Cobb a clean look at the ball. This will be a hard game for Scandrick to play if the officials call it close, but he honestly has no choice. 
You have to be physical with Cobb if you're going to have a chance to slow him down -- but I believe Scandrick knows this going in.