FRISCO, Texas – The Cowboys not only have a two-time Pro Bowler at linebacker in Sean Lee, but are holding out hope that Jaylon Smith can return from his knee injury and be the dynamic player he was at Notre Dame.
If that happens, the Cowboys could have one of the best linebacker tandems in the NFL.
On the flip side, the Cowboys will see plenty of talented linebackers as well. Here's a look at my five best linebackers the Cowboys will have to play this upcoming season:
*#5. Jatavis Brown *
Los Angeles Chargers  (6-0, 219) 2nd Year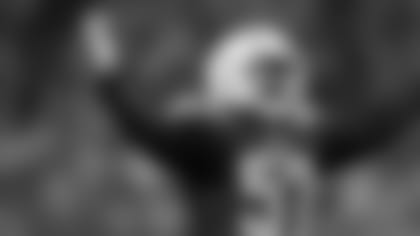 (Plays at Dallas on Nov. 23)
Don't let his size fool you. Can really pack a punch. Will step up to take on blockers but also knows how to avoid.
Outstanding playing speed and quickness. Can get to the ball in a hurry. Sideline to sideline player. Lateral quickness to chase the ball. Instincts are his best trait. Has a feel for where he needs to be scheme wise.
Reads blocking schemes and gets in position. Good versus the screen. Blockers have a hard time getting to him. Used as a blitzer. Staff liked to use him on games when he can attack the pocket on the move. Can really change directions. Is able to get up the field, then retrace his steps in a hurry.
Can wrap up when in position to tackle. Plays well in open spaces. Can take the receiver up the field. Ease of movement. Adjusts well. Opponents have tried to take him down the field and he has been up to the task. Will quickly drive on the ball in front of him.
Can play in either man or zone situations. Is not a liability in coverage. For a rookie improved in each one of his opportunities.
Chargers stole him in the 5th round - - much better player than that.    
#4. NaVorro Bowman
San Francisco 49ers  (6-0, 242) 7th Year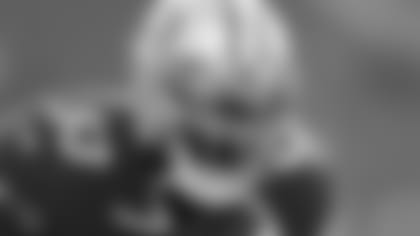 (Plays vs. Dallas on Oct. 22)
Was a teammate of Sean Lee's at Penn State. Same type of player. Super competitive player. Loves to play the game.
Is physically and mentally tough. Outstanding football intelligence. Leader on the field.
Nose for the ball. Quick to get off blocks. Makes plays along the line of scrimmage. Knows how to stay square and fit. Shows range to get to the outside against the run.
Wrap up tackler in the open field. When he gets in position can finish. Strong tackler. Shows strike and power. Contact balance is outstanding whether taking on a blocker or making a tackle. Can beat blockers to the point of attack. Can run down plays from behind. Quick reactions. Good movement and change of direction. Is able to turn and burst.
Used on the blitz. Power to attack the pocket. Consistent in the way he plays with his effort and intensity. If he does have an area of concern it would be in pass coverage. Can handle things between the hashes but there are snaps where you see him struggle when the running back works wide on him.
Has no problems in zone coverage with his drops and reactions.
Was injured during the game against the Cowboys in 2016 and their defense went South afterwards.
#3. Deion Jones
Atlanta Falcons  (6-1, 222) 2nd Year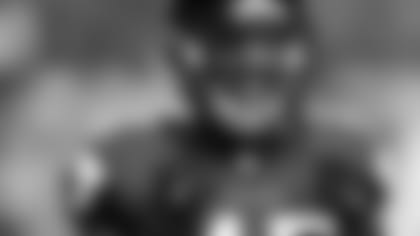 (Plays vs. Dallas on Nov. 12)
Quickness keeps him from getting blocked. Can play a step ahead. Recognition is outstanding in pass coverage. Has the speed and range to carry receivers down the field.
Makes a ton of plays in the open field. Doesn't play light for his size. Will surprise you with his power. Some thump when he tackles. Good with his hands to control blockers. Will step up and fill the hole. Works through cracks and gaps without any issues.
Can really run. Sideline to sideline player. Hard man to out run when he gets in space. Can track down the ball easily when on the move. Wrap up tackler. Doesn't need help to bring his man down. Can make plays one-on-one. Outstanding change of direction. One of the best in the league in this area. Start – stop quickness is rare. Like a defensive back in the way that he moves.
There is not one bit of stiffness to his game. Quick hands for turnover. Had an incredible interception against the Seahawks in the playoffs off a tip passes. Is always around the football.
Never comes off the field. Used more in coverage than as a blitzer.
Outstanding all around talent and player. Can't leave him unblocked.
#2. Clay Matthews
Green Bay Packers (6-3, 255) 8th Year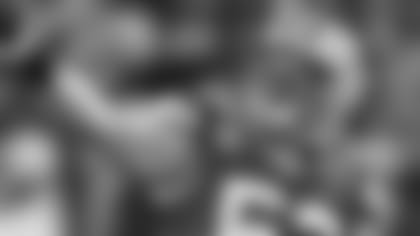 (Plays at Dallas on Oct. 8)
Relentless player. There is no quit or give up to his game. Motor is outstanding. It rare that he gives up on a play – he is always working to get to the ball even when he appears blocked.
Matthews football intelligence is off the charts. He is rarely fooled on a play and when he is he has the athletic ability to make up for his mistake. He is a reactionary player in every sense of the word. He plays with lateral quickness and change of direction of few defensive players in this league.
Where Matthews has had his problems during his career is when he has to deal with a blocker that can hook him up with power. There have been snaps where you watch him play Tyron Smith and he has simply washed him out of the play in the running game or just sat down on him when he rushed the passer.
When Matthews is at his best is when he can stay on the move. That's when he can show his range and make those tackles down the line or from behind.
If you leave him unblocked, he will make every single tackle. Need to account for him at all times. Better when he can rush the passer than drop in coverage. Has a keen awareness to what is going on around him.
#1. Bobby Wagner
Seattle Seahawks  (6-0, 241) 5th Year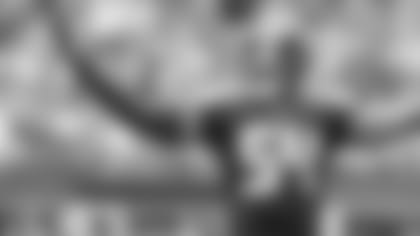 (Plays at Dallas on Dec. 24)
Has the power to take on blockers and quickly shed. Can anchor down at the point of attack. Impressive strike/blow delivery. Reactionary athlete. Does a nice job of playing with his eyes. When he sees it, he's gone. Not often fooled or pulled out of place.
Outstanding when it comes to pass coverage. Can play in zone or man and will make plays. Is not going to let his man get away from him. Understands positioning and angles. Has the athletic ability to carry the receiver up the field. Not limited in his range or how far he can play.
Can put him in the slot and doesn't look uncomfortable. Plays square along the line. Don't see him getting turned or knocked off his spot. Can cover some ground when on the move. Plays with a closing burst and lateral quickness.
Can change directions in a hurry. Will key then drive on the ball. Is a finisher as a tackler. Wrap up guy. Consistent in the way that he goes about his job. Doesn't come off the field.
If there is an area of weakness, he will have his snaps where you see blockers get to his legs and he will struggle dealing with that. Was chopped down more for a player that generally plays with balance.
Does a really nice job of communicating with his teammates pre snap.