FRISCO, Texas – The Cowboys had the best running back in the NFL last year – at least in terms of rushing yards. As a rookie, Ezekiel Elliott led the league in rushing with yards and is already considered by his peers as one of the best overall players in the league, not just among the backs.
The Cowboys defense has to face him in practice every day, which should be good preparation for a slate of tough backs they will face in 2017.
Here's a look at my five best running backs the Cowboys will have to play this upcoming season:
#5. Legarrette Blount
Philadelphia Eagles  (6-0, 241)  7th Season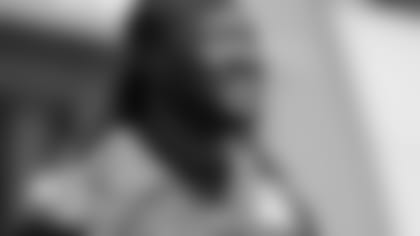 (Plays at Dallas on Nov. 19 & vs. Dallas on Dec. 31)
Doesn't have to speed or the quickness to really capture the corner. Is a better runner when he can go downhill and just run over defenders. Not going to make many moves in the hole. Doesn't create all that well or show much lateral agility.
Will bounce off tacklers. Has a nose for the end zone. Will keep his legs moving in order to score. Has to hit the hole quickly in order to have success.
Used in the flat as a receiver but does not stay on the field for 3rd downs. Better playing strength than balance and body control. Has vision to see the holes, just lacks the quickness to make the cuts.
Steady pace in the way he carries the ball. Has to do it a bunch to accumulate yards. Not a home run hitter.
Consistent in the way he plays. Can finish runs. Has always had a history of ball security problems and there are snaps where you see him with both hands on the ball going through the line and it affects the way that he runs.
There is no questions that the Eagles got him for first and second downs then bring Darren Sproles in the game on 3rd. Is a grind it out type of back that can wear the defense down with carries.          
*#4. Todd Gurley *
Los Angeles Rams  6-1, 222  Georgia  3rd Year
(Plays at Dallas on Oct. 1)
Big, physical runner that has the speed to get the ball to the corner. Doesn't generally have much room to run due to his poor offensive line. Has to create opportunities on his own because of it.
Plays with lateral agility and balance. Takes a ton of shots from tackles but is able to maintain his balance and momentum. Plays with upper/lower body power. Can see him break arm tackles with his power. Not often knocked to the ground. Takes more than one guy to generally bring him down.
Vision to find what space there is. Will press the hole then make a cut to get in the open field. Plenty of contact at or around the line of scrimmage so really doesn't have time to be a patient runner. Has to get what he can and get it quickly.
Consistent in his pace and approach. Does a nice job of catching the ball in the flat. Knows how to find space and secure the ball on the move.
Coaches used him as a flex player in the slot when the situation called for it. Can see that he gets frustrated with his situation. Gets no help from the quarterbacks on the roster. Has to deal with poor game plans and teammates. This new coaching staff should be a breath of fresh air for him.
#3. Melvin Gordon
Los Angeles Chargers  (6-1, 215) 3rd Year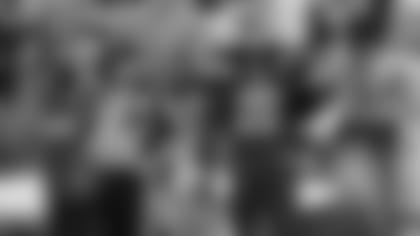 (Plays at Dallas on Nov. 23)
Quickness off the snap. Better outside runner than between the tackles. Has the speed/quickness to bounce the ball to the corner and get around it.
Can make tacklers miss in the open field. Has some shake. Creator with elusive moves. Does a nice job of setting up tackler and then making a cut.
Good body control and balance when he runs. Can work along the sideline. Will stay in bounds to convert 3rddowns. Does a good job of keeping his pad level down.
Will lower his shoulder to deliver a blow. Shows playing strength in the way he runs. Has the ideal frame and build for a running back. Is able to break tackles in one-on-one situations.
Has the vision and awareness to see the hole. Has feel for how to get there. Good patience and pace. Able to read his blocks and make it work to his advantage.
Is a chip or edge blocker as a pass protector. Not going to square up and strike. Has trouble when he has to sustain his block. Catches the ball well no matter where it's thrown. Able to adjust above his head to pull it in.
Like David Johnson, he doesn't come off the field for the Chargers. Health has always been an issue for him.
*#2. Devonta Freeman *
Atlanta Falcons  (5-8, 206) 4th Year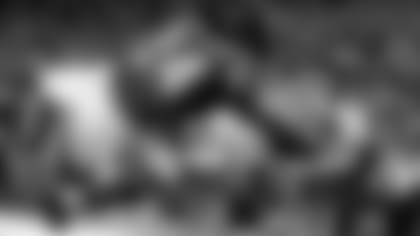 (Plays vs. Dallas on Nov. 12)
Violent runner. Plays with physical toughness. Tries to hurt the defenders.
Impressive quickness and burst. Can capture the corner with his speed. Will cut the ball back when he sees the opportunity. Will make defense pay if they over pursue. Downhill runner but can make tacklers miss in space. Has some wiggle to his game.
Very good short area foot quickness – it's what gets him started. Rare lateral agility. Can get sideways in a hurry then explode up the field.
Plays with body control and balance. Doesn't take many big shots due to his size. Runs low to the ground. Feet stay near the ground. Powerful runner in the frame. Strength in both upper/lower body. Helps him with his ability to break tackles.
Aware as a pass protector. Will search for his assignment then work into route. Will sometimes use a chop block to take on rusher.
Catches the ball well. Doesn't fight it at all. Natural receiver. Can make things happen with the ball in his hands. Quick to get up the field.
Love the way that he finishes plays – sets a tone for this offense with his running style. 
#1. David Johnson
Arizona Cardinals (6-1, 224) 3rd Year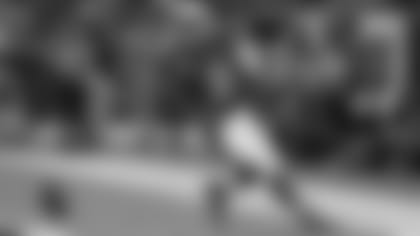 (Plays vs. Dallas on Sept. 25)
Never comes off the field. Complete package (run/block/catch). Not a game breaker back when it comes to speed. Some initial quickness and burst through the hole.
More of an inside between the tackles runner than out on the edge. Vision to see the hole and make cuts. Has instincts to find the soft spot then finish the run. Tough runner on the goal line. Keeps his eyes up and his pads down.
Shows body control and balance. Patience in the way he runs, sets up blocks. Not afraid to cut the ball all the way back to the other side. Can get through the hole, plant his foot and cover more ground.
Not going to get knocked off his feet. Takes more than one man to bring him down. Will run through arm tackles. Plays with lateral quickness. Can get sideways in the hole then bounce back the other direction. Makes the Cardinals play action game go. See the defense commit to trying to stop him. Opens things up for his teammates.
Outstanding, natural hands. Is a weapon coming out of the backfield running routes. Can get separation on linebackers down the field. Coaches will put him in the slot to run routes. Will make contested catches. Can win on different levels.