FRISCO, Texas – This week is heck of a contrast to last week, considering the opponents in question.
The Cowboys just finished playing the Giants, who they see twice every season. Now, it's time to get ready for the Broncos – who they've faced just twice in the last decade. These two teams look almost nothing like they did when they last placed, in October of 2013.
In fact, none of the three players I'm about to highlight played for Denver during that last meeting, a 51-48 shootout that the Broncos eventually won. So there's a lot we need to do to familiarize ourselves with this opponent, and what to expect when the Cowboys arrive in Denver this weekend.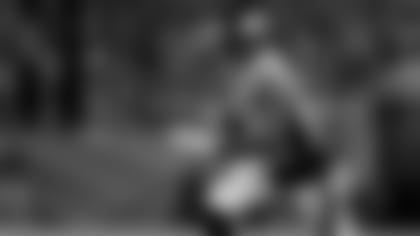 Weapon: WR Emmanuel Sanders
The former SMU wide out is one of those players that keeps coming at you. He never gives the defense a rest. This is a passionate player with mental and physical toughness. He has outstanding playing speed and initial quickness.
As we saw on Monday night in Denver, Sanders shows the ability to make things happen with the ball in his hands. He is a finisher who possesses lateral quickness. He can get from one point to another quickly, which makes him difficult to cover when on the move.
People tend to think of Sanders as a slot receiver, but he lines up all over the formation. It's hard to get a read on him due to all the places he will play. He gets vertical separation, and he can make the home run play down the field. Outstanding body control and balance. He knows how to play along the sidelines and back line of the end zone. He will contort his body to make incredible plays. He also has the tips to change directions. There is no tightness to his game at all.
Sanders has the awareness to read coverages, and he knows how to buy himself space. This is a situational player who can locate the sticks and get beyond them. Unlike so many other receivers, it is rare to see him get caught short. He is a consistent route runner who doesn't tip anything off.
He tends to travel the same speed, regardless of route. He has the courage to catch the ball wherever it might be thrown. Clutch performer who uses his quickness to beat press coverage.
He had a game against Tennessee in 2016 where he came up with 11 catches on 14 targets. He had five other games that year where he was targeted more than 10 times. This is a guy that Trevor Siemian will likely look toward often.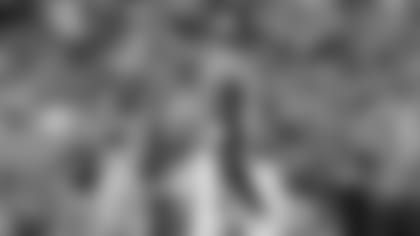 I'm not sure if I'd call Talib a traveling cornerback, as he will generally line up on the left side and in the slot. He stands tall before the snap like he's not ready to play -- then he flips that switch.
He is absolutely outstanding at mirroring his man. The tighter he can play, the better he is. He is quick to react, and he has no wasted movement in man coverage. He has the confidence to take a peek at the receiver, then quickly look inside at the quarterback. He has a real feel for how to stay in position on the route.
This is a reactionary athlete, and he is outstanding at playing with his eyes. He is not afraid to use his hands in coverage, and he will grab and clutch receivers in route. Honestly, I'm surprised how much of this he gets away with. He is quick-footed and easy-moving as a player.
If Talib has a weakness it is when he plays off coverage and the receiver has a free run at him. As good as he is in close quarters, I didn't see the ability to turn and run to catch up with his man. You see some separation when the ball goes down the field. There were snaps where he was fortunate that the safety was there to help him. Anything underneath, he has a chance to make a play, but the further he has to work down the field, the more trouble he potentially has.  I think it's also fair to say he tackles out of necessity more than willingness.
There should be some interesting battles between him and Dez Bryant considering how physical they both tend to be in route. If this matchup is not called tightly, I could see Bryant's frustration level reach an all-time high in this game.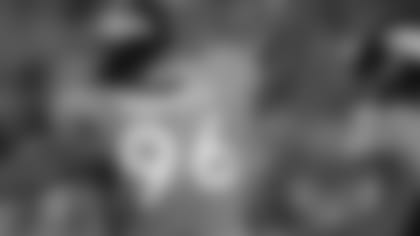 Under the Radar: DE Shelby Harris
Harris was originally drafted by the Raiders in 2014, but since then has made stops with the Jets and late last season with the Cowboys. Harris was on the Cowboys' practice squad for three weeks before signing with the Broncos in 2017.
He made their squad after bursting onto the scene with three sacks against the Packers in a preseason game. Harris started against the Chargers last Monday night for Jared Crick, who was still dealing with back spasms.
As a player, he keeps his pads down as he works along the line of scrimmage. He does a really nice job with his hands keeping blockers off his body and legs. This is a hard guy to cut off, as he can hold blockers up along the line of scrimmage. He was able to split double-team blocks, and he got into some personal battles with the Chargers' guards.
Harris plays with short-area quickness and a burst. He laid a huge hit on Philip Rivers that sent the quarterback into a yelling rage at his offensive line. Harris will battle along the line as a pass rusher, which is why you see more power than pass rush moves. He has the upper body strength to walk the blocker back into the quarterback.
Coaches love versatility, and Harris can reduce down inside and play like a three-technique. He stays active when the ball goes outside of him, as he works hard to get rid of blockers. His effort is really strong.
This veteran that has bounced around, but he appears to have found a home with the Broncos in their scheme.