FRISCO, Texas –Kickoff against the Los Angeles Chargers will be here in roughly 72 hours, so there really isn't much else to do but look forward.
The Cowboys have undoubtedly already began their preparations for Week 12, so we're going to follow suit. A couple of things should look familiar in this matchup, which hasn't happened since 2013. But quite a bit is different, as well.
To start this week off, here are three players I'd suggest you get to know heading into this game.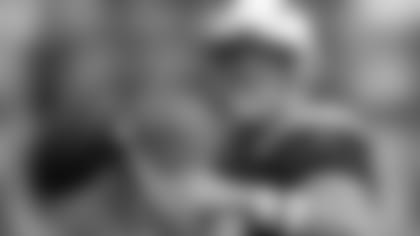 Weapon: QB Philip Rivers
First off, this is one of the toughest quarterbacks to ever play the game. Let's get that out of the way before we say anything else
Rivers' release and delivery have always been a mystery to me. He has a throwing motion like he is shot-putting the ball. It's as if he is putting his whole body into it. There is nothing natural in the way it comes off his hand. He will get rid of it quickly, but the rotation is not pretty at all. As a result, he has a lot of tipped balls because of his arm angle.
That said, Rivers has great accuracy in the short and intermediate game. He has the touch to hit the receiver on the move and lead him up the field. He plays both under center and in the shotgun. At this point in his career, I think he is a better shotgun passer because he doesn't have to set up. On a related note, Rivers doesn't move all that well -- so he makes a ton of throws under duress. But he is quick with his decisions. He can wear a defense out with his underneath passing, and he is extremely smart in how to attack a defense.
Rivers has been starting in this league since 2006, so there is nothing he hasn't seen scheme-wise. He is poised and aware. He has always had the vision to see the field and the timing to put the ball where he needs to.
Much like Eli Manning, his durability over the years has been rare. You have to break him in half to get him out of the lineup. He has always been there for his teammates, as he has played games with damaged shoulders and knees.
This is a leader in every sense of the word. The Chargers have tried to get him help with an offense line, but he still takes a great deal of punishment. Thanks to him, though, Los Angeles is never out of a game.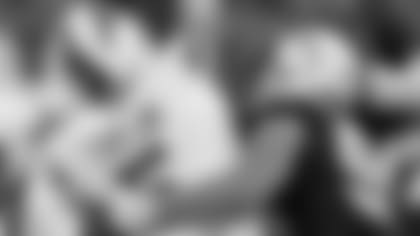 Nemesis: DE Joey Bosa
I had Bosa in my Top 10 players coming out of the 2016 NFL Draft, but I should have respected him more. In just 21 NFL games to this point, he already has a fantastic 21 career sacks. He is impressive.
My biggest takeaway from watching him is that he always comes off the snap with quickness. He is using pass rush moves as he is heading up the field, and he does a nice job of fighting with his hands. He can work the blocker back with his reach. He also has a great burst and acceleration. You see nice lateral quickness to work down the line and get to the ball, as well as very good pursuit speed. All of those skills make him a hard guy to run around. He manages to keep himself free on the edge.
An area where he will struggle some is when he has to deal with double-team blockers. He tends to get a little high and let the blockers get into him. He's at his best when he can line up a little wider and attack the edge. The tighter he plays, the more trouble he has. He is a really good space player.
Somewhat surprisingly for a young player, Bosa uses his hands to play low blocks. He manages to stay on his feet. I like how the coaching staff uses him on the move. He is one of the few defenders that can start really wide to one side, then loop all the way back the other way and still get pressure. He has outstanding range.
Bosa also has some bend and finish to his game. He will dip his shoulder to get by the blocker. Effort is his best trait, which allows him to finish plays. He plays opposite Melvin Ingram and will flip sides. Generally, he plays with his hand down, while Ingram will stand up. Despite that, the Chargers can use him in games and stunts due to his mobility.
Under the Radar: RB Austin Ekeler
I studied 300 players last season in preparation for the 2017 Draft, but I have to admit that Austin Ekeler wasn't one of them. He is short at 5-9 but a solid 191 pounds. He played his college football at Western State, Colorado.
Ekeler is used as a change of pace runner for the Chargers. He has been the backup to Melvin Gordon and Brandon Oliver. He is a highly competitive player, and he doesn't go down easily. He has taken some big shots and still manages to finish the run. Needless to say, his physical toughness is outstanding. He can run through tackles, and he is powerful with initial burst and quickness.He can also accelerate to and through the hole. He will start in the hole and somehow manage to end up on the other side.
If we're being honest, there is nothing really polished about his game -- just a steady, workmanlike performer. He plays with short-area foot quickness, which allows him to get started forward. His lateral agility is lacking, but that doesn't stop him from trying. He is not a creative runner, but he gets what he can with determination.
For a smaller back, he has some power in his running style. He can read blocks with vision to make cuts. He also keeps his pads down, which makes him a better inside runner than out.
So far this season, he has been super productive running the ball and catching it out of the backfield. He is starting to get more playing time where earlier in the season he wasn't used as much, and that makes him someone to watch in this matchup.