FRISCO, Texas – As usual, here's a look at two big matchups I think could go a long way in deciding this Thanksgiving game between the Cowboys and the Los Angeles Chargers.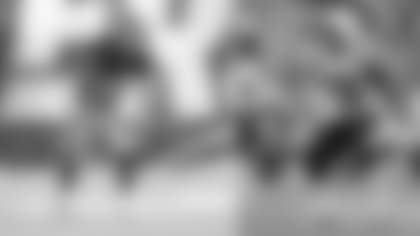 Dallas Cowboys WR Cole Beasley vs. Los Angeles Chargers CB Desmond King
King has done a really nice job of playing out of the slot in his first season with the Chargers. He's the type of physical player that tends to give Beasley trouble when defensive backs walk up on him. King doesn't have the quickness or the overall speed to stay with a guy like Beasley, so he's going to have to work to get his hands on him quickly and try to hold him along the line. Throughout the season, opponents have played Beasley in different ways as far as coverage, knowing that he's more of an underneath threat and not one that generally makes plays down the field.
Teams have taken away the escape routes for Beasley by playing bracket coverage on him. By doing this they've not allowed him to execute those quick routes where he starts inside, then works back the opposite direction. The Chargers could do the very same thing with a linebacker or have a safety like Tre Boston or Jahleel Addae in position, as well. Defensive coordinator Gus Bradley knows how dangerous Beasley can be in these matchups and how he deals with him is important to his defensive success.
King will get the first crack at him and how he's able to hold up will be Bradley's next plan of action. King can make life difficult for Beasley with his style, but if he misses at the line, Beasley can wear him out.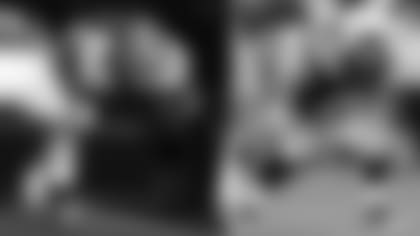 Dallas Cowboys DT David Irving vs. Los Angeles OG Chargers Dan Feeney
Dan Feeney is a rookie starter for the Chargers. I really liked him coming out of Indiana and felt that he should have been draftted earlier than a third-round selection.
He's the type of player that has the flexibility to play a couple of different spots. In college, he primarily was a guard but played tackle in the final five games of his career. The Chargers are playing him at guard, but I also thought he had a chance to be a center, as well.
This is an interesting matchup for Irving due to his upper body power and strength. When he's not on the move, Irving likes to extend his arms and push the blocker back into the quarterback. Where most blockers have this problem when dealing with Irving, Feeney can sit down on him and hold Irving along the line of scrimmage. Where Feeney might get in a little trouble with Irving is if his base gets too wide. He's going to have to be able to adjust if Irving starts to redirect. If his feet get wide, then Irving can move right around him.
In this match up, Irving is going to need to work to get Feeney off balance and that's with his movement. If Irving just plays him down the middle all day, then that plays right into the strength of the rookie guard and his job will become much easier. Irving will need to affect the middle of this pocket, especially with the way that Phillip Rivers tends to deliver the ball low.