FRISCO, Texas – The Cowboys drafted Taco Charlton in the first round this past April, hoping he can be a pass-rushing menace off the edge.
One thing the offense can get ready for is the fact the Cowboys will face plenty of great defensive ends and outside linebackers on the flip side.
Here are the best ones on the 2017 schedule.  
Honorable Mention: Olivier Vernon (New York Giants), Robert Quinn (Los Angeles Rams), Ryan Kerrigan (Washington Redskins), Melvin Ingram (San Diego Chargers) and Michael Bennett (Seattle Seahawks).  
#5. Joey Bosa  
Los Angeles Chargers  (6-5, 269)  2nd Year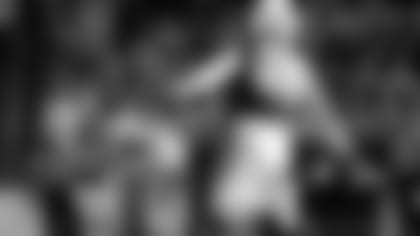 (Plays at Dallas on Nov. 23)
Comes off the snap with quickness. Using pass rush moves as he is heading up the field. Nice job of fighting with his hands. Can work the blocker back with his reach.
Has a burst and acceleration. Nice lateral quickness to work down the line and get to the ball. Very good pursuit speed. Can be a hard guy to run around.
Manages to keep himself free on the edge. Will struggle some when he has to deal with double team blockers. Tends to get a little high and let the blockers get into him. Best when he can line up a little wider and attack the edge. The tighter he plays, the more trouble he has.
Really good space player. Uses his hands to play low blocks. Manages to stay on his feet. Like how the coaching staff used him on the move. One of the few defenders that can start really wide to one side, then loop all the way back the other way and still get pressure.
Outstanding range. Has some bend and finish to his game. Will dip his shoulder to get by the blocker. Had a really nice sack in the 2ndRaiders game where he showed some start-stop quickness.
Looked like he was not going to get there but just out worked the blocker and was able to capture Derek Carr as he tried to scramble away. Effort is his best trait, which allows him to finish plays.
#4. Chandler Jones  
Arizona Cardinals  (6-5, 265) 6th Year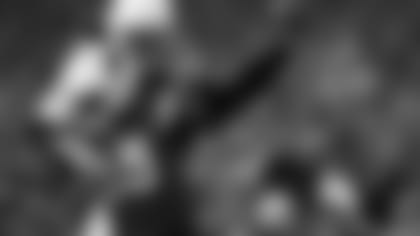 (Plays vs. Dallas on Sept. 25)
Plays as a standup linebacker in a 3-4 scheme. There are snaps where he does put his hand on the ground. Will line up on both the left and right sides.
Longer/rangy body so it takes him some time to get going. Doesn't have the initial quickness of other rushers like Miller, Mack and Beasley. Uses more power than quickness. Is able to squeeze the pocket with that power.
Can walk a blocker back into the quarterback. Does a really nice job of retracing his steps. Can get up the field then slide back to the quarterback when he moves in the pocket. Doesn't get caught out of position.
Requires attention from blockers. Don't want to let him rush much one-on-one. Can shoot the gap on the inside charge. Hard to handle when on this type of a stunt. Has the length to create problems in the pocket.
When he gets near the quarterback, he will rip at the ball. Attempts to go after the ball when tackling ball carriers. Would like to see him use his hands better to get away from blockers.
There were snaps where he got tied up. When he is free, he will chase the ball. Can cover ground with his stride. Will finish the play when he gets in position.
Play/effort is consistent but when he really wants to "bring it" he has that type of ability.
#3. Vic Beasley  
Atlanta Falcons  (6-3, 246) 3rd Year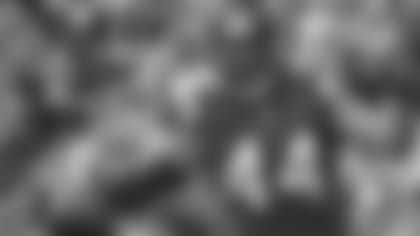 (Plays vs. Dallas on Nov. 12)
Lines up as a left defensive end. Has a burst off the ball. Can get to the corner quickly. Really does a nice job of attacking up the field.
When he gets it, he can get around. Good one gap player. Hard to stop on the inside charge. Can get movement with one arm push. Has some upper body length and strength.
Good when he can rush on the move. Can dip his shoulder causing the blocker to have to reach for him and get over extended. Changes directions well. Causes problems in the pocket as a rusher when he used on stunts. Good body control and balance.
Plays well with his hands - is strong in them. There is some "shock" when he punches the blocker. Can shed blockers. Will anchor down at the point of attack. High motor player. Is always on the move. Doesn't stand still. Range to finish plays.
Consistently after the ball. Discipline to hang in there on misdirection plays. Doesn't get fooled. Has to deal with his share of double team blocks. New England Patriots were not going to let him control the Super Bowl with his rush.
Always had a guard or tight end looking at him.  For a guy that weighs only 246 pounds his strength/power is impressive.
#2. Khalil Mack  
Oakland Raiders  (6-3, 251)  4th Year
(Plays vs. Dallas on Dec. 17)
Type of player that comes at you down after down. Plays with physical and mental toughness. There is no quit to his game. Big time closing burst to the quarterback.
Can really accelerate. Can get lateral in a hurry. When he sees the ball, he's gone. Reactionary athlete. Range to go make tackles. Can really get off the ball in a hurry.
Nice body control and balance. Not a stiff moving player at all. Has the ability to change directions in a hurry due to his lower body bend. There is no tightness to his game. Is able to key/diagnose well.
Plays with instincts both against the run and pass. Hard guy to fool even with how aggressive he is. Shows discipline to carry out his assignment. Hard guy to handle one-on-one. Usually requires some type of scheme help. Comes at blocker with pass rush moves.
Very good with his hands. Doesn't let the block get to his body. Finishes at the level of the quarterback. Don't often see him get knocked up the field. Has a feel for where he needs to be to finish the play.
Can use him in stunts/games due to his athletic ability. 
*#1. Von Miller *
Denver Broncos  (6-3, 246 ) 6th Year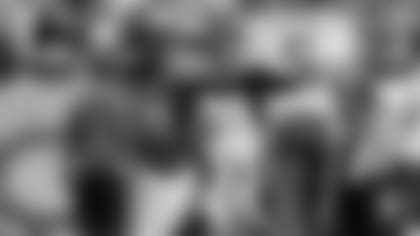 (Plays vs. Dallas on Sept. 17)
Relentless game changer. Rare athletic ability and explosiveness. Playing speed and quickness is off the charts. Plays with a closing burst. Covers ground quickly.
Hard player to escape from. Is a finisher. Is a blur when he rushes off the corner. Gets into the blocker before he has a chance to react. Has the body movement to avoid blockers.
Doesn't provide any hitting surface for the blockers to take advantage of. For a long player, he has the ability to make himself very small. When he grabs the corner he is hard to stop. Outstanding technique to go along with his ability.
Not a one-trick pony as a rusher. Will throw a variety of moves at the blocker. Plays with body control and balance. Can get really low to the ground and sharpen the corner.
Outstanding lower body bend. Will surprise you with his strength. Will extend his hands to hold a blocker in place. Good contact balance. Hard to knock him off his spot.
One of the best in the league when it comes to creating turnovers. Can't just block him part of the time and expect him to go away. Have to account for him every play.